Draeger Ventilator Recall Issued Over Toxic Cancer-Causing Foam Particles
August 28, 2023
By: Irvin Jackson
Problems with Draeger Medical Carina ventilators could expose users to hazardous chemicals from a toxic sound abatement foam, which may increase the risk of severe reactions or death for children receiving either full or partial breathing assistance, according to federal regulators.
Last month, Draeger Medical announced a field correction for more than 700 Carina Sub-Acute Care Ventilators, which were not actually removed from hospital inventories. Instead, the ventilators are being updated to fix the problem.
The U.S. Food and Drug Administration (FDA) has now determined that the action constitutes a class I medical recall, which is the most serious designation used by the agency, suggesting that continued use of the ventilators before the update poses a risk of patients suffering a serious injury or death.
Same Toxic Sound Abatement Foam Resulted in Recall of Millions of CPAP Machines Two Years Ago
The recall comes after Draeger acknowledged that a polyether polyurethane (PE-PUR) foam used for sound insulation in the ventilators may deteriorate, releasing toxic and potentially cancer-causing chemicals, such as 1,3-Dichloropropan-2-ol.
Similar foam degradation problems led to a worldwide Philips CPAP recall more than two years ago, impacting millions of devices sold since 2009, which contained the same type of sound abatement foam that was breaking down and releasing chemicals directly into the air pathways of the sleep apnea machines.
Over the past two years, more than 100,000 medical device reports involving problems with Philips CPAP breaking down have been submitted to regulators, including at least 400 deaths. As a result, that manufacturer now faces a steadily growing number of Philips CPAP lawsuits being pursued throughout the federal court system, which may eventually become one of the largest active mass torts in the U.S.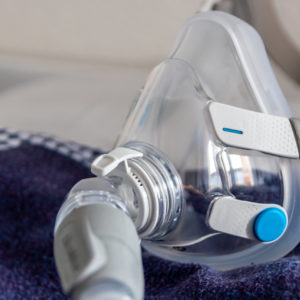 Philips CPAP Recall Lawsuit
"Draeger Medical, Inc. is recalling its Carina Ventilators due to the presence of contaminants in the device's airpath," the recall notice warns. "The contaminants exceed acceptable levels if used by pediatric patients for more than 30 days."
The ventilators are used by hospital patients who require full or partial breathing assistance, and can be used for invasive or non-invasive ventilation.
The FDA indicates that even though the agency is considering the action a recall, Draeger is not removing the devices from the market.
Carina Ventilator PE-PUR Foam Warning
Draeger issued an Urgent Medical Device Recall letter to customers on July 12, affecting Caria Sub-Acute Care Ventilators with Part Number 5704110, UDI Number 04048675398516, and affecting all serial numbers. The affected devices were distributed between March 16, 2009, and the present.
The letter indicated the ventilators could continue to be used until modified if health care professionals take certain precautions, such as only using them on adult patients, only using a ventilation hose with a leak valve and using an inline bacterial filter.
There have been no injuries or deaths associated with the PE-PUR foam particle exposures reported to date.
Customers with questions about the recall and device repairs can contact Draeger Service Technical support at 1-800-437-2437, and additional information can be found at https://www.draeger.com/en-us_us/Newsroom/Press-Center.
"*" indicates required fields