Primary Care Doctors Are Biggest Painkiller Prescribers: Study
December 18, 2015
By: Martha Garcia
New research that examines the prescribing practices of different types of doctors suggests that most narcotic painkillers are given out by primary care physicians. 
In a study published this week in the journal JAMA Internal Medicine, researchers from Stanford University indicate that primary care doctors are by far the biggest prescribers of opioid painkillers, contradicting the widely held belief that the opioid overdose epidemic in the United States is primarily driven by small groups of prescribers or "pill mills."
The research was headed by Dr. Jonathan Chen, focusing on data involving 2013 Medicare Part D prescription drug coverage claims from the Centers for Medicare and Medicaid Services. The study took data from individual prescribers, including physicians, nurse practitioners, physician assistants, and dentists. Researchers focused on more than 1 billion claims, totaling nearly $81 billion in drug sales.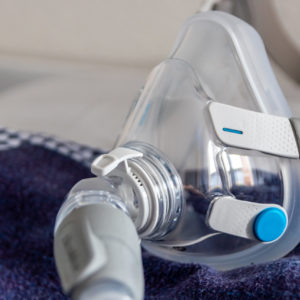 Did You Know?
Millions of Philips CPAP Machines Recalled
Philips DreamStation, CPAP and BiPAP machines sold in recent years may pose a risk of cancer, lung damage and other injuries.
Learn More
U.S. Centers for Disease Control and Prevention (CDC) published research in 2014 that indicates overdoses from prescription narcotic painkillers were on the rise, quadrupling between 1999 and 2011. The U.S has seen a 10-fold increase in the abuse of narcotic painkillers over the past two decades, leading to the prevalence of overdoses by opioid painkillers. In fact, a CDC study published in July revealed drug overdoses, many opioid painkillers, surpassed car accidents as the leading cause of fatal injuries in the U.S.
In the past, many researchers have suggested the opioid overdose epidemic is primarily driven by small groups of  "high volume" prescribing doctors and "corrupt pill mills." Yet the new data reveal otherwise.
Family practice doctors issued 15.3 million narcotic painkiller prescriptions in 2013, according to this latest study. Internal medicine doctors issued 12.8 million, nurse practitioners wrote 4.1 million, and physician assistants prescribed 3.1 million opioid painkillers.
The study focused on Medicaid Part D, which covers about 68 percent of the 50 million people on Medicare, a federally funded insurance program for Americans over 65 years old or who have disabilities.
Schedule II opioid prescriptions were tracked, including prescriptions containing hydrocodone, such as Vicodin; those containing oxycodone, including Oxycontin and Percocet; fentanyl; morphine; methadone; hydromorphone; oxymorphone; meperidine; codeine, including Tylenol 3;  opium; and levorphanol.
When researchers looked only at the number of narcotic painkiller prescriptions per doctor, not per type of medicine practiced, pain specialists took the lead. This was followed by pain management doctors, anesthesiologists, and doctors of physical medicine and rehabilitation. However, these doctors did not account for the sheer number of narcotic pain prescriptions written overall.
High volume prescribers are not the only cause of the high national volume of prescriptions written every year, the researchers determined.
A study published in March 2014 in the British Medical Journal found that many patients receive multiple prescriptions for narcotic painkillers from more than one doctor. More than 75% of Medicare patients received prescriptions for opioid painkillers from multiple doctors.
Researchers indicate that efforts to reduce national opioid prescribing need to address a broad range of prescribers to be effective. The efforts should not be solely focused on a few prescribers, regions or communities.
Overall, the researchers determined that doctors need better education on proper prescribing. Increased oversight, follow-up and accountability can help drop the numbers; as well as increased patient and community education concerning pain and opioid addiction, the researchers said. The researchers also call on doctors to consider less habit-forming treatment alternatives for patients, when those alternatives are available and effective.
"*" indicates required fields