Electronic Cigarette Sales To Youth Targeted By New FDA Enforcement Push
April 25, 2018
By: Martha Garcia
Federal regulators have launched a large-scale crack down on retailers who sell e-cigarettes to underage buyers, focusing specifically on devices that are designed to be hidden from parents and teaches, such as Juul vapes. 
On April 24, FDA Commissioner Scott Gottlieb issued a press release announcing a number of recent enforcement actions against those who illegally sell electronic cigarettes to minors. The widespread push is a part of the Youth Tobacco Prevention Plan announced in July.
Focusing on teen e-cigarette use has become of special concern in recent years, as studies indicate teens are vaping in higher numbers, which may increase the risk of smoking traditional cigarettes or expose them to serious health risks.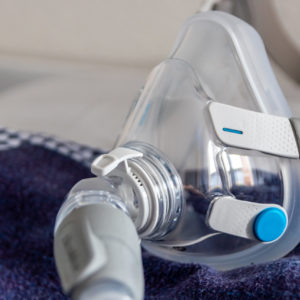 Did You Know?
Millions of Philips CPAP Machines Recalled
Philips DreamStation, CPAP and BiPAP machines sold in recent years may pose a risk of cancer, lung damage and other injuries.
Learn More
E-cigarettes are now the most popular form of tobacco among U.S. teens, and critics have pointed out that the products are often aggressively marketed towards teens.
One of the main focuses of the FDA plan is the sale of Juul e-cigarette devices, which are shaped like USB flash drives. Juul devices release nicotine vapor that is hard to see and easily allows youth to use the devices undetected by parents and teachers.
Some are sold under the Juul brand, but the same type of device is made by other brands like myblu and KandyPens. They release high levels of nicotine, and often get kids addicted before the teen knows it contains nicotine. One study indicated the highly appealing candy-like flavors of e-cigarettes prime teens for a nicotine addiction and make them more likely to try tobacco cigarettes later.
As part of the recently launched plan, the FDA cited 40 retailers for violations related to illegal sales of Juul e-cigarettes to minors.
The agency also launched a "blitz" of other retailers targeting youth sale violations, and conducted a large-scale undercover crack down on the sale of e-cigarettes to minors at retail stores and online, as e-cigarettes are readily available for teens to via the web.
"This blitz, and resulting actions, should serve as notice that we will not tolerate the sale of any tobacco products to youth," Gottlieb wrote. "Protecting our nation's youth from the dangers of tobacco products is among the most important responsibilities of the U.S. Food and Drug Administration."
The agency also contacted eBay to address listings of Juul devices to minors. Gottlieb said eBay took swift action to remove listings and voluntarily implement measures to prevent new listings to ensure the devices don't get into children's hands.
The FDA contacted JUUL Labs and other manufactures directly to hold them accountable for selling products appealing to teens.
Additionally, the FDA requested JUUL submit documents pertaining to health effects and marketing to better understand the high rates of teen use. Recent studies indicate kids who are receptive to e-cigarette ads are more likely to try traditional cigarettes.
Furthermore, e-cigarettes have other negative health effects, including increasing the risk of heart problems, rewiring the youth brain for addiction, exposing teens to carcinogenic chemicals, damaging the cells of the mouth leading to oral cancers, and leading to increased respiratory problems, like bronchitis, chronic cough and phlegm.
As another step, the agency is examining youth appeal of Juul devices and focusing on ending online sales of Juul to minors.
In the past, the FDA has conducted nearly 1 million inspections of retail stores that sell tobacco products, issued 70,000 warning letters for violations, enacted 17,000 civil money penalty cases, and issued 110 No-Tobacco-Sale Order Complaints. No-Tobacco-Sale Order Complaints are significant because it can result in retailers being prohibited from selling tobacco products for specified periods of time.
The FDA indicated in the statement it is taking action now and in the future to "ensure the end of a cycle of successive generations of nicotine and tobacco addiction."
Photo courtesy of Mylesclark96 via Wikipedia / CC by-S.A. 4.0
"*" indicates required fields