Harmful Chemicals Found in Second-Hand E-Cig "Smoke": Study
September 03, 2014
By: Martha Garcia
As popularity of e-cigs continues to grow, new research seems to confirm what many critics have suspected, identifying a number of harmful toxins in secondhand "smoke" emitted by users of the electronic cigarette devices.
Researchers from the University of Southern California found that while secondhand smoke from e-cigs has less particulate matter than traditional cigarettes, the vapor emitted has higher levels of toxic metals, which may pose certain health risks.
The study was published online in the Journal of Environmental Science Processes and Impacts on August 22, indicating that e-cig second-hand smoke contains an overall 10-fold decrease in exposure to harmful particles, with nearly zero exposure to organic carcinogens. However, high levels of exposure to potentially harmful metals were found, especially chromium and nickel. Chromium is a toxic element, which is not in traditional cigarettes. The level of Nickel was four times higher than in tobacco cigarettes.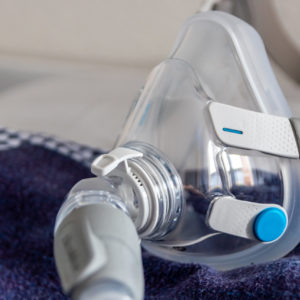 Did You Know?
Millions of Philips CPAP Machines Recalled
Philips DreamStation, CPAP and BiPAP machines sold in recent years may pose a risk of cancer, lung damage and other injuries.
Learn More
High levels of lead and zinc were also found in e-cig second hand smoke, but in concentrations lower than tobacco cigarettes.
Researchers from the USC Viterbi School of Engineering suggested that metals found in the e-cigarette secondhand smoke may come from the cartridge of the device itself. If that is the case, this may indicate stricter manufacturing standards for the devices may reduce the levels of toxic metals in the smoke.
The experiments were conducted in offices and rooms to simulate indoor air in real life exposure conditions, as opposed to a laboratory. The brand used in this study was Elips Series C e-cigarettes, a popular European brand. Results may vary depending on which type of e-cig is tested.
A recent e-cigarettes study conducted in the U.K. also called the safety of e-cigarettes into question, after a chemical linked to a rare form of lung disease was found in e-cigarette liquid sold in Britain. The chemical, diacetyl, was found in the butterscotch flavor of VIP brand e-cigs, one of the U.K.'s largest sellers.
Diacetyl is used in butterscotch candy and popcorn. It is safe when eaten but is highly toxic when inhaled, like during e-cigarette vapor use. However, it has been known to cause bronchilitis obliterans, more commonly known as popcorn lung disease, since it is typically only seen among microwave popcorn manufacturing or flavoring plant workers.
VIP withdrew the product containing the harmful chemical from the market after the study was released.
Increased Concern Over E-Cig Safety
While many critics have called the safety of e-cigarettes and the secondhand smoke emitted by the products into question over recent years, some are citing these studies as inaccurate.
American Vaping Association (AVA), a trade group representing the e-cigarette industry, recently called a CDC study that cited teens who use e-cigs as being more likely to use tobacco cigarettes in the future, a "deceptive report. The e-cigarette group said the report failed to disclose what it calls a misleading methodology.
The CDC report detailed the popularity of e-cigarettes among youth who have never smoked tobacco cigarettes. It indicates teens who use e-cigs will be twice as likely to intend to smoke traditional cigarettes in future.
During the CDC study, the AVA claims that researchers counted teens who smoke e-cigs and indicated they would "probably not" smoke tobacco cigarettes in the future as teens who were "likely future smokers."
"Even worse, the CDC failed to disclose this in its press release, which led to hundreds of news sources identifying e-cigarettes as a gateway to cigarettes," said Gregory Conley, AVA president in a statement.
Another study published earlier this month in the Journal of the American Medical Association (JAMA) also highlighted the increasing popularity of e-cigs among youth. The study concluded teens who used e-cigarettes were more likely to later smoke tobacco cigarettes.
The results of the recent studies and the CDC study allegations come amid increased attention concerning the safety and regulation of e-cigs.
Last week, the American Heart Association released a policy statement calling for more stringent guidelines for the e-cigarette industry.
The report published in the associations journal Circulation, recommends e-cigs only be used to help quit smoking tobacco cigarettes as a last resort. In fact, the report calls on smokers to turn to approved quitting methods, such as the patch and gum, before turning to e-cigarettes, citing the lack of verifiable research revealing the devices are effective for quitting.
These recent studies all come shortly following the April announcement by the FDA to begin overseeing the regulation of e-cigarettes. The proposed rules include a restriction prohibiting children under the age of 18 from legally buying e-cigarettes and would require manufacturers to report ingredients to the agency.
"*" indicates required fields