Elective Thoracic Aortic Aneurysm Repair Surgery Greatly Reduces Risk of Death: Study
March 08, 2021
By: Martha Garcia
The findings of a new study highlight the importance of early diagnosis and treatment for an aortic aneurysm, indicating elective surgery involves a much lower risk of death than emergency procedures required after the condition worsens.
Patients are less likely to survive if they have to undergo surgery for conditions that fall under the category of acute aortic syndrome, than if they elect to address the problem with elective surgery before things get that bad, according to research published last month in The American Journal of Medicine.
Researchers from the Baylor School of Medicine used data from the National Inpatient Sample (NIS) database from 2012-2016 to identify 24,000 hospitalizations for elective thoracic aortic aneurysm repair and 8,800 hospitalizations for aneurysm-associated acute aortic syndrome.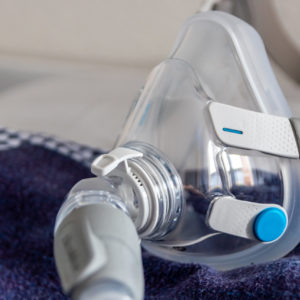 Did You Know?
Millions of Philips CPAP Machines Recalled
Philips DreamStation, CPAP and BiPAP machines sold in recent years may pose a risk of cancer, lung damage and other injuries.
Learn More
A thoracic aortic aneurysm involves a weakening of the upper part of the aorta. It can be detected before it becomes an emergency and patients can have elective surgery to repair the problem.
Aneurysm-associated acute aortic syndromes includes several types of conditions affecting the aorta. The spectrum of these emergencies are aortic dissection, involving a tear in the inner layer of the aorta; aortic intramural hematoma, involving blood leaking through the aorta wall; penetrating atherosclerotic ulcer, involving an ulcer that forms in the aorta and may lead to a hematoma; and aortic aneurysmal rupture, or a burst aorta. These all are traumatic aortic injuries that require emergency surgery.
In the new study, the number of hospitalizations for elective aortic repair significantly increased from 4,375 in 2012 to 5,450 in 2016. Hospitalizations for acute aortic syndromes also increased from 1,545 in 2012 to 2,340 in 2016.
The number of hospitalizations for acute aortic syndrome was roughly one-third that of elective thoracic aortic aneurysm repair. Fewer patients undergoing procedures for acute aortic syndromes are being hospitalized.
The in-hospital death rate for elective aortic repair was 2.4%; but the in-hospital death rate for acute aortic rupture was 39% and for acute aortic dissection 6%.
Elective aortic repair was also associated with lower incidences of major in-hospital complications and shorter length of stay compared with acute aortic syndromes. Overall, patients who underwent elective aortic repairs had a lower risk of cardiogenic shock, cardiac arrest, and acute stroke.
Factors linked to a higher risk of death among those undergoing elective aortic repair include older age, heart failure, valvular disease, and chronic kidney disease. Factors linked to an increased risk of death among those with acute aortic syndrome include older age, coagulopathy and fluid/electrolyte disorders.
"Contemporary elective thoracic aortic aneurysm repair is associated with lower in-hospital mortality and morbidity when compared with a clinical presentation for an aneurysm-associated acute aortic syndrome," the researchers wrote. "This should be taken into account when deciding the timing of elective aortic aneurysm repair and balancing the risks and benefits."
"*" indicates required fields