Endocrine-Disrupting Chemical Exposure During Pregnancy Linked to Childhood Liver Injuries
July 08, 2022
By: Irvin Jackson
The findings of a new study suggest women exposed to pesticides, phthalates, heavy metals and other endocrine-disrupting chemicals during pregnancy face an increased risk of giving birth to a child that will experience liver problems later in life.
In utero exposure to endocrine disrupting chemicals that are widely found in the environment significantly impacted the risk of liver injury among children, according to findings published this week in the medical journal JAMA Network Open.
An international team of researchers conducted the Human Early-Life Exposome population-based cohort study, focusing on 1,100 mother-child pairs from six European countries, including France, Greece, Lithuania, Norway, Spain, and the UK. They used data from April 2003 to February 2016.
Prenatal exposures to endocrine disrupting chemicals were measured using blood from mothers, umbilical cord blood samples during pregnancy and blood taken after birth. Researchers measured 45 endocrine disrupting chemicals including organochlorine pesticides, polybrominated diphenyl ethers (PBDEs), perfluoroalkyl substances, phthalates, parabens, phenols, and metals. Blood analysis of children's samples was done from 6 to 11 years of age and risk for liver injury was assessed.
The study indicated exposure to endocrine disrupting chemicals significantly increased the risk for liver injury. The team also linked the chemicals to an increased risk of hepatocellular apoptosis, which is a marker of liver damage, and non-alcoholic fatty liver disease in school-aged children.
Researchers concluded prenatal exposure to metals was linked to the greatest risk of liver injury. Perfluoroalkyl chemicals, PBDEs, and organochlorine pesticides were also linked to increased risk of livery injury. Exposure to organochlorine pesticides and metals were linked to increased risk of livery injury among boys, but not girls.
Each quartile increase in polychlorinated biphenyls, or PBDEs, was linked with higher CK-18 levels, which are associated with increased risk of liver damage.
The children who were at higher risk of liver injury also faced increased risk of being overweight or obese and often were ethnic or racial minorities compared to those at low risk. Conversely, exposure to phthalates and phenols were linked to a lower risk of liver injury.
Endocrine Disrupter Concerns
Endocrine disrupting chemicals impair the endocrine system and interfere with the normal hormones produced by the body. These chemicals range from pesticides, plasticizers, metals, plastic bottles, cosmetics and food packaging. Every human is exposed to these chemicals thorough various pollution methods including the food we eat, the water we drink, and through their widespread use in consumer products.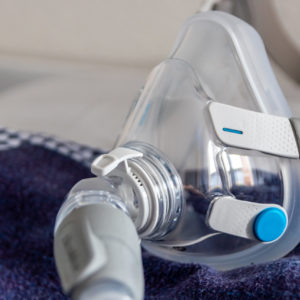 Did You Know?
Millions of Philips CPAP Machines Recalled
Philips DreamStation, CPAP and BiPAP machines sold in recent years may pose a risk of cancer, lung damage and other injuries.
Learn More
Research has shown exposure to endocrine disrupting chemicals during childhood can increase the risk of ADHD. Furthermore, exposure to PBDE's in flame retardants increases the risk of thyroid disease. These chemicals can interfere with hormones and cause an estrogen imbalance.
Pediatric fatty liver diagnoses are increasing among children, affecting 6% to 10% of children, the researchers noted. Exposure to endocrine disrupting chemicals may be partly to blame for the increase.
Since endocrine disrupting chemicals are widely used in manufacturing and consumer products, as well as food, researchers said further steps should be taken to assess the exposure for children and pregnant women, and reduce the use of these types of chemicals where possible to reduce the harm posed to humans.
"*" indicates required fields