Exposure To Endocrine Disruptors During Childhood Could Increase ADHD Risks: Study
September 01, 2020
By: Irvin Jackson
According to the findings of a new study, childhood exposure to certain chemicals found in care products or plastics may increase the risk that teens are diagnosed with ADHD.
Harvard researchers indicate that higher exposures to phthalates as a child increases a teen's risk of having ADHD or having ADHD symptoms, in a report published in the medical journal JAMA Network Open on August 28.
The study involved a cross-sectional analysis of data from 205 adolescents participating in a prospective birth cohort trial in New Bedford, an ongoing prospective birth cohort conducted June 18, 2011, and June 10, 2014.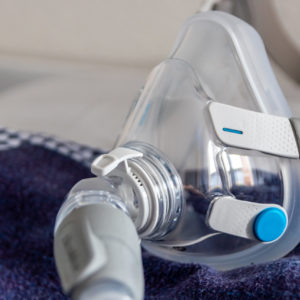 Did You Know?
Millions of Philips CPAP Machines Recalled
Philips DreamStation, CPAP and BiPAP machines sold in recent years may pose a risk of cancer, lung damage and other injuries.
Learn More
Teens in the study gave spot urine samples and underwent neurodevelpomental testing focusing on attention deficit/hyperactivity disorder (ADHD) diagnosis. Researchers measured the chemicals found in the urine samples to determine exposure to endocrine disruptors, including phthalates.
Phthalates are a group of chemicals commonly used in food packaging, cosmetics and fragrances. They are used to make plastic more pliable.
The data indicated the average urine concentrations were 0.45 μmol/L of anti-androgenic phthalates, 0.13 μmol/L of DEHP metabolites, 0.49 μmol/L of personal care product phthalates, 0.35 μmol/L of parabens, 0.02 μmol/L of bisphenol, 0.02 μmol/L of dichlorophenols.
Overall, 40% of teens had scores consistent with a significant behavioral problem and nearly 20% had an ADHD diagnosis.
Each 2-fold increase in anti-androgenic phthalate concentrations was linked with a 1.34 increase in the risk of significant ADHD related behavior problems, such as inattention, hyperactivity, and executive function.
Every 2-fold increase in dichlorophenols, commonly found in pesticides, was associated with a 1.15 increased risk of ADHD related behavior problems.
Researchers noted the associations were stronger in male participants, but comparisons of sex-specific differences were not clear.
Overall, the data indicated exposure to phthalates, especially those used in personal care products, was associated with an increased risk of ADHD-related behaviors by 25%.
Phthalates are chemicals that act like artificial hormones interfering with normal activity of androgens, or male hormones like testosterone. Androgens are found in all humans in different amounts, not just males.
While the association was the strongest for phthalates with anti-androgenic activity, the link was seen for all endocrine disruptors at varying levels.
ADHD is the most common childhood neurobehavioral disorder. Studies suggest prenatal and early childhood exposure to endocrine-disrupting chemicals may be associated with ADHD, but the association during adolescence has not been studied.
Other research has linked endocrine disruptor exposure during pregnancy to the risk of brain development disorders among children later. Another study indicated endocrine disruptors found in common household chemicals and other products can interfere with thyroid hormones during pregnancy leading to impaired fetal brain development.
"Endocrine-disrupting chemicals are used in a wide variety of consumer products resulting in ubiquitous exposure," wrote study authors. "The study findings suggest that exposure to some of these chemicals, particularly certain phthalates, during adolescence may be associated with behaviors characteristic of ADHD."
"*" indicates required fields