Food Packaging Chemicals May Pose Health Risks, Group Warns
February 26, 2014
By: Martha Garcia
Researchers indicate that chemicals used in the packaging, preparation, storage and processing of food products could cause a slew of potentially harmful health problems. 
In an editorial published in the Journal of Epidemiology & Community Health on February 19, U.S. and Swiss scientists and doctors that are part of the Food Packaging Forum Foundation warn that chemicals known as food contact materials (FCMs) may be quite harmful to human health.
Chemicals commonly used in plastics and wrappers that seal and contain many food products are not inert, according to researchers, meaning that they may diffuse into the food products they enclose.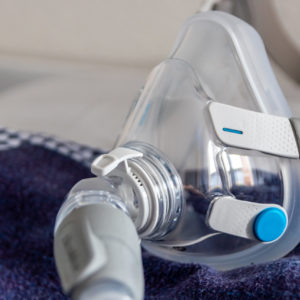 Did You Know?
Millions of Philips CPAP Machines Recalled
Philips DreamStation, CPAP and BiPAP machines sold in recent years may pose a risk of cancer, lung damage and other injuries.
Learn More
Many of the materials used in food packaging items include harmful substances such as formaldehyde, bisphenol A (BPA) tributyltin, triclosan and phthalates, according to the report. Researchers warn that very little is known about the long term effects of the chemicals on the human body or during crucial stages of fetal development.
According to the researchers, consumers are exposed to thousands of these chemicals unknowingly every day, placing them at risk of unknown and long-lasting side effects. The number of FCMs used in food processing and packaging exceeds 4,000 different chemicals.
Some FCMs Already Known To Be Dangerous
Formaldehyde is a known human carcinogen and can cause cancer. It is often used in low levels to manufacture plastic bottles which contain carbonated drinks and to make melamine tableware.
BPA is a known endocrine disruptor which has far reaching health effects, including stunted brain development, asthma in children and infertility in women. It is often used in the lining of canned food and to make plastic beverage containers, among other products.
Prior research has found triclosan, a common antibacterial chemical used in soaps and hand sanitizers, may cause damage to human muscles. The chemical may prevent muscle contractions and reduce muscle strength.
A study published in 2011 revealed phthalates, the common plasticizer used in many food packages, caused a disruption in the function of the thyroid. The chemical reduced the amount of thyroid hormones released into the body by 10 percent.
Researchers are especially concerned since no routine toxicology analyses are being conducted on the myriad of chemicals used. They say this oversight casts doubt on the adequacy of the chemical regulatory process. However, they say establishing a cause and effect relationship between lifelong exposure of FCMs and health concerns will not be easy.
One hindrance is finding a population which has not been exposed to the chemicals to use as a control group. Another confounder may include the different exposure levels between various population groups.
The experts indicate that further research is desperately needed. The Study authors maintain that such research will likely find links between chronic conditions, including cancer, obesity, diabetes, neurological and inflammatory disorders.
"*" indicates required fields