Energy Drink Companies Refuse To Enact Policies Protecting Children: Senate Study
February 20, 2015
By: Martha Garcia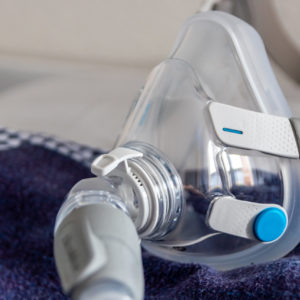 Did You Know?
Millions of Philips CPAP Machines Recalled
Philips DreamStation, CPAP and BiPAP machines sold in recent years may pose a risk of cancer, lung damage and other injuries.
Learn More
The latest study, which tracks the industry's progress in reaching those guidelines, was compiled by the staff of Senator Markey, in coordination with the staff of Senators Richard J. Durbin (D-Ill) and Richard Blumenthal (D-Conn).
Health officials, parents and legislators alike are concerned about the potential health risks energy drinks may pose for young people, who commonly consumer large volumes of the highly caffeinated beverages.
The movement to protect the nation's youth is facing resistance from a rapidly growing market, which has aggressively marketed to teens and young adults for years.
The energy drink market has grown 60% between 2008 to 2012, and is on track to becoming a $21 billion business by 2017. Energy drink sales reach more than $9 billion each year for people of ages 13 to 35. More than 30% of teens under 18 have admitted to regular consumption of energy drinks.
The group of senators received responses from 12 energy drink companies concerning those commitments. The companies included Red Bull, Monster Energy Company, Rockstar, Inc, Arizona Beverages USA, Celsius Inc, XYIENCE, The Coca-Cola Company, and Dr. Pepper Snapple Group.
Companies Reluctant To Commit
Overall, only one energy drink company, XYIENCE, committed to all specific measures concerning age restrictions and marketing proposed by the Senators in the 2013 letter.
Those measures included labeling products as not intended for youth under 18, restricting advertising where more than 35% of the audience is under 18 years of age, restricting social media for children under 18, and avoiding featuring teens under 18 in ad campaigns.
Only four of 12 companies, Arizona, Celsius, XYIENCE, and Coca-Cola, committed to not market their energy drink products to youth.
Red Bull, Monster, Rockstar and Dr. Pepper/Snapple declined to commit to this measure. These four companies make up more than 90% of the energy drink market. However, all the companies did agree not to market energy drinks to children under the age of 12.
All but one company agreed not to sell products in K-12 schools, however two would not commit to stopping their distributors and other partners from selling in schools.
Six of 10 companies agreed to voluntarily report adverse events stemming from energy drink consumption to the FDA. Three companies said they would consider reporting the events, and one company completely refused.
Members of the American Beverage Association agreed to refrain from marketing energy drinks for rehydration or with electrolytes, similar to sports drinks. However, Monster, Rockstar and Coca-Cola, all members of the ABA, continue to market the drinks like sports drinks.
This especially concerns health advocates because it can lead consumers to drink large quantities for energy drinks for rehydration, while consuming large amounts of caffeine.
A study published late last year found while energy drinks may often boost athletic performance in some athletes who consume the drinks, they also experienced increased insomnia, nervousness and other side effects.
The top four energy drink companies, Red Bull, Monster, Rockstar and Dr. Pepper, had major gaps in their commitments to protect teens from marketing campaigns.
In comparison, Arizona, Celsius, XYIENCE and SK Energy, demonstrated high commitments to implementing and following policies that would protect children form harmful advertising campaigns.
Most companies implemented some measures to discourage misuse of energy drinks, including product labeling of caffeine content, and warning against rapid or excessive consumption, or mixing with drugs or alcohol.
Research published last year in the medical journal Alcoholism: Clinical and Experimental Research concluded mixing energy drinks with alcohol may give drinkers a greater urge to consume higher amounts of alcohol, causing those drinkers to have higher blood alcohol levels.
Another study published last year found that young children who consume energy drinks may face serious health risks, including seizures, heart problems, chest pain and erratic heart beats.
"*" indicates required fields