Energy Drink Consumption May Increase Risk of Alcohol Abuse: Study
December 13, 2013
By: Martha Garcia
Combining alcohol and energy drinks may be much riskier and have more negative consequences than drinking alcohol alone, according to the findings of a new study conducted at Penn State University. 
Researchers found that people who consume energy drinks and alcohol together generally consume more alcohol overall and experienced more negative consequences, such as having a hangover the next day, getting into trouble or deciding to drive after drinking.
The study was published online by the Journal of Adolescent Health on December 3, focusing on the trend among college students and other young drinkers to combine alcohol with Red Bull, Monster and other popular energy drink products.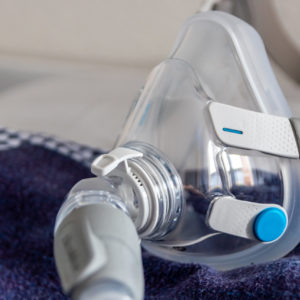 Did You Know?
Millions of Philips CPAP Machines Recalled
Philips DreamStation, CPAP and BiPAP machines sold in recent years may pose a risk of cancer, lung damage and other injuries.
Learn More
Researchers from the Institute for Social Research at the University of Michigan used information from the University Life Study at Penn State. The study surveyed 744 college students over the course of seven semesters from spring of their Sophomore year in 2009 to fall of their Senior year in 2010.
Megan Patrick, co-author of the study, and a team of researchers compared days when the students were using both alcohol and energy drinks to days which they only consumed alcohol.
They used survey questions focusing on the number of drinks students consumed the day before, what time they started drinking, when they stopped drinking and if they became drunk. They also used gender, body weight and length of drinking time to calculate an estimated blood alcohol level.
Researchers found consuming energy drinks together with alcohol was associated with consuming an increased amount of alcoholic drinks, a trend toward more hours spent drinking, elevated blood alcohol content, a greater likelihood of intoxication and increased negative consequences.
Student who drank both had a tendency to drink more alcohol overall in the same day. More than half of all energy drink users admitted combining them with alcohol while partying.
Mixing the two substances may have lasting effects because it combines the stimulant effects of caffeine with the depressant effects of alcohol. This masks the perception of intoxication; it makes drinkers feel less drunk when they are more impaired than they think, leading to other negative consequences, like deciding to drink and drive.
A Dangerous Trend
The study revealed 51% of students consumed at least one energy drink during the study. Another 31% admitted consuming energy drinks and alcohol on the same day at least once. Researchers found men consumed more drinks than women, while combining the two.
Other research has indicated side effects of energy drinks may impact the heart finding that beverages like Monster, Red Bull and Rockstar could cause the heart to have significantly increased contractions. That study revealed consuming energy drinks placed a significant amount of strain on the left ventricle of the heart.
Researchers warn a side effect of increased contraction within the heart may cause other side effects, such as cardiac arrhythmias or may interfere with daily activity.
The FDA recently banned the sale of premixed alcohol energy drinks, notably the Four Loko and Joose brands, following a number of deaths and hospitalizations among young people who drank the products.
A growing number of problems surrounding alcoholic energy drinks, including reports of cardiac arrest, high blood alcohol levels, hospitalizations and deaths emerged in recent years prompting federal officials to ban the products.
However, the ban does not prevent drinkers from mixing the two substances themselves and causing the same effects.
"Use of energy drinks plus alcohol represents an emerging threat to public health," concluded study author Megan Patrick.
"*" indicates required fields