Energy Drink Marketing Should Be Examined by FTC: Congressman
December 13, 2012
By: Irvin Jackson
A U.S. lawmaker is calling on federal trade regulators to investigate the marketing practices involving popular energy drinks like Monster, Red Bull, Rockstar and 5 Hour Energy, claiming that the manufacturers appear to be heavily promoting the highly caffeinated beverages specifically to children, despite potential health risks of energy drinks.
Late last month, Congressman Edward J. Markey, from Massachusetts, called on the Federal Trade Commission (FTC) to investigate energy drink manufacturers in a letter (PDF) sent to FTC Chairman Jon Leibowitz.
The letter comes following recent FDA reports that linked dozen of deaths and other injuries to energy drinks.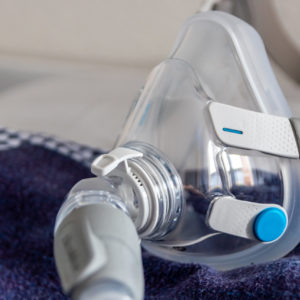 Did You Know?
Millions of Philips CPAP Machines Recalled
Philips DreamStation, CPAP and BiPAP machines sold in recent years may pose a risk of cancer, lung damage and other injuries.
Learn More
"The advertising claims made by energy drink manufacturers are particularly alarming in light of the increase in advertisements targeted primarily to children and teenagers," Markey wrote. "Accordingly, I believe an investigation of the claims made by these companies would fall within the [FTC's] mandate…"
Dietary Supplement Label Prevents FDA Reviews
Markey notes that because the energy drinks are sold as dietary supplements, they do not fall under the FDA's caffeine limitations for soft drinks, which restrict soda to 71 milligrams of caffeine per 12-ounce can. Some energy drinks can contain up to 500 milligrams of caffeine per serving.
The dietary supplement label also prevents the FDA from reviewing whether the drinks are safe before they are placed on the market and sold to consumers, the letter points out.
Some of the advertisements for energy drinks claim they prevent users from feeling tired, allow them to do more and make them more alert for hours; all claims which have never been substantiated by the FDA, Markey wrote.
Last month, the City of San Francisco asked for documentation to support marketing claims regarding the safety of Monster Energy, after the manufacturer promoted the drinks to young adults with claims that users "can never get too much of a good thing!"
Research has suggested that children and teens face a particularly high risk of experiencing energy drink side effects, as they commonly drink multiple beverages in a short period of time.
In a 2011 study published in the medical journal Pediatrics (PDF), researchers estimated that 30% to 50% of adolescents and young adults consumer energy drinks and found that of the 5,448 caffeine overdoses reported in 2007, 46% of them involved youths under the age of 19.
FTC Actions Led to Shut Down of Alcoholic Energy Drink Industry
The FTC was the first agency to take action against the manufacturers of alcoholic energy drink, such as Four Loco and Joose, issuing a series of warning letters that ultimately led to the withdraw of drinks that combined high levels of caffeine with alcohol.
The combination of alcohol and energy drinks was linked to a number of health risks, especially among underage drinkers and college students, often involving binge drinking and other reckless behavior. A 2007 study by researchers from Wake Forest University found that mixing alcohol, a depressant, and caffeine, a stimulant, can cause the drinker to be unaware of how intoxicated they actually are. The study found that college students who mixed caffeine and alcohol were more likely to be hurt, injured, ride with an intoxicated driver, or take advantage of someone else sexually.
In late 2009, the FDA issued a letter to the manufacturers of alcoholic energy drinks, indicating that the practice of adding caffeine to alcoholic beverages fell under the control of the Federal Food, Drug and Cosmetic Act, and asked the manufacturers to provide evidence establishing that it is safe and legal. The move essentially resulted in the shut down of the alcoholic energy drink market.
Reports of Deaths Lead to New Energy Drink Investigations
The recent focus on the health risks with non-alcoholic energy drinks has sharpened following the death of a 14-year-old girl who died after drinking two cans of Monster in 24 hours. Her family has since filed a wrongful death lawsuit against the makers of Monster in October 2012.
According to the information released in recent weeks by the FDA, there have been at least four deaths linked to Monster Energy Drinks and 13 deaths linked to 5 Hour Energy Shots.  In addition, side effects of Rockstar Energy Drinks have been cited in at least 13 non-fatal adverse event reports submitted to the FDA in recent years.
"*" indicates required fields