Energy Drink Overuse Should Be Avoided, Army Warns Troops
January 06, 2017
By: Russell Maas
The military is warning service members to avoid consuming too many energy drinks, indicating that overconsumption of the highly caffeinated beverages may be harmful to their health and disruptive to cognitive function. 
Popular energy drinks, such as Red Bull, Monster, Rockstar and others, are widely used among young adults, especially those in the military. Although the beverages are commonly available at grocery and convenience stores, leading many to assume they are safe, energy drink overuse has been linked to serious health risks.
The Walter Reed Army Institute of Research released a new report late last month, warning service men and women to either stop or limit their consumption of energy drinks on a daily basis, according to a U.S. Army press release. The report warns that many side effects of energy drink overconsumption are still unknown, and may cause both short and long term adverse health consequences.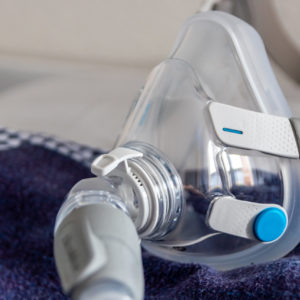 Did You Know?
Millions of Philips CPAP Machines Recalled
Philips DreamStation, CPAP and BiPAP machines sold in recent years may pose a risk of cancer, lung damage and other injuries.
Learn More
The new report indicates that energy drink consumption by service men and women has increased dramatically over the last decade, with the highly caffeinated drinks becoming more popular than water. Concerns have risen over this trend due to the potential for the highly caffeinated and sugar-filled drinks to disrupt sleep, concentration and focus, among other concerns, such as weight gain.
The study was based on data collected during Operation Enduring Freedom in 2010, finding that nearly 45 percent of deployed service member's consumer at least one or more energy drinks per day, with 14 percent reporting they consumed three or more per day.
Such high consumption of energy drinks has been proven to be harmful to the human body, according to the FDA, which warns that your intake of sugars should not exceed 10 percent of your total daily calories. According to the agency, consuming energy drinks can cause one to exceed the daily recommended sugar intake. Some of the energy drinks having more than 27 grams of sugar per can, which is two-thirds of the recommended daily maximum for men and 2 grams more than the FDA recommended daily limit for women.
Although most consumers believe energy drinks to be safe due to information on the nutrition labels, the drinks are not regulated because they are considered dietary supplements. Many manufacturers do not even disclose the ingredients or levels of caffeine contained in each bottle.
Patricia Deuster, professor and director of the Consortium for Health and Military Performance, warned that the high amounts of caffeine consumption can lead to increased blood pressure, panic attacks, heart palpitations, anxiety, dehydration, insomnia, and bowel irritability.
"Doctors don't know what the effects of (energy drink) ingredients are in larger doses," Deuster said in the press release. "I don't think anybody has an answer to the long-term effects question."
Energy Drink Health Concerns
Some energy drinks contain up to 400 mg of caffeine per can. In comparison, a cup of coffee typically has around 100 mg of caffeine. Caffeine poisoning can occur in adults at levels higher than 400 mg a day; however children under 12 can experience caffeine poisoning at only 2.5 mg per 2.2 pounds of body weight.
Several studies have found that consumption of only a couple energy drinks over a several week period can cause increased blood pressure and heart arrhythmias, which can cause long-term heart problems. In March 2016, the American Heart Association indicated that the overuse of energy drinks could cause increased heart problems including heart attacks, sudden cardiac arrest and other potentially life-threatening complications.
Another study published in the Journal of the American Medical Association (JAMA) in November 2015, found that consuming just one can of Rockstar energy drink led to an increased risk of heart problems and high blood pressure among young, healthy adults.
The FDA is currently investigating health concerns surrounding the drinks, after a number of adverse event reports were submitted in recent years connecting energy drinks to severe injuries and deaths.
According to information released in 2012, at least 37 adverse event reports had been received by the FDA involving health problems from Monster Energy drinks, including at least six deaths.
Amid aggressive marketing by the manufacturers, energy drink sales increased 240% between 2004 and 2009, and the number of caffeine overdose emergency room visits increased from 1,128 in 2005 to 16,055 in 2008. Approximately 56% of those visits involved individuals between the ages of 12 and 25 years.
In recent years, a growing number of energy drink lawsuits have been filed on behalf of otherwise healthy young adults who suffered sudden heart problems within hours after drinking the beverages, alleging that the manufacturers placed their desire for profits before the safety of consumers.
"*" indicates required fields