New EPA Rules Make It Harder To Track and Regulate Dangerous Chemicals, NY Times Reports
October 25, 2017
By: Irvin Jackson
The Trump administration has made a number of controversial appointments involving individuals with close ties to industry, and a recent report published by The New York Times highlights how those officials are now walking back prior government commitments to crack down on the use of potentially hazardous chemicals in products used throughout the U.S. 
In January, the U.S. Environmental Protection Agency (EPA) put forward new rules designed to evaluate and regulate new chemicals, in order to help determine potential risks to public health and the environment.
The new rules followed the passing of The Frank R. Lautenberg Chemical Safety for the 21st Century Act, which was signed into law by President Barack Obama on June 22, 2016, as the first update to the Toxic Substances Control Act (TSCA) since it was originally enacted in 1976.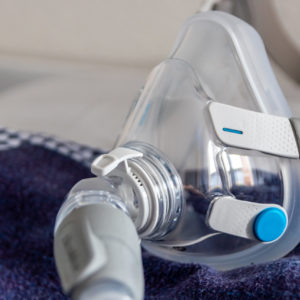 Did You Know?
Millions of Philips CPAP Machines Recalled
Philips DreamStation, CPAP and BiPAP machines sold in recent years may pose a risk of cancer, lung damage and other injuries.
Learn More
In addition to the new "foundational" rules, the EPA also proposed three rules restricting specific high risk uses of a number of chemicals. However, according to the New York Times story, implementation and enforcement of those rules appear to be in jeopardy, due primarily to the appointment of Nancy Beck, who is a deputy director in the EPA's toxic chemicals division.
Before her appointment, Beck was an executive for the American Chemistry Council, which lobbies for the chemical industry, for five years. She has taken aim at a number of rules designed to protect the public from potentially harmful chemicals, deciding that they are too burdensome on industry.
One internal EPA memo leaked to the Times details how changes she made to walk back rules on perfluorooctanoic acid (PFOA) indicates that even others inside the EPA worry that she is putting in place rules that will cause the risks of these chemicals to be underestimated, and could endanger people's health and the environment.
The report also notes that in March, EPA director Scott Pruitt, who sued the EPA 14 times on behalf of industry goals before he was appointed as its head, rejected the findings of the agency's experts and scientists and refused to ban the pesticide chlorpyrifos, which has been linked to child developmental disabilities. The American Academy of Pediatrics called the decision "deeply disturbing."
This summer, a judge overruled Pruitt's proposed two year delay of a rule controlling methane leaks from petroleum wells, saying that Pruitt's actions had been capricious and arbitrary and violated the Clean Air Act.
It is unclear how this new approach will affect how the agency adheres to the requirements of the chemical safety law. Many fear that the agency will simply set the bar so low as to not pose much chance of the chemicals being acted upon in any way, regardless of what is found via the science. Many of those raising concerns are current or former scientists and experts within the EPA itself.
In December, the EPA announced ten chemicals it was making a priority to review, including asbestos and dioxane.
When a chemical is deemed to pose an unreasonable risk the EPA must take action within two years, with the possibility of an extension to four years. Bans and phaseouts have to occur within five years of an assessment that a chemical is unreasonably dangerous.
For new chemicals, the EPA must review and declare that a chemical is safe before it is allowed on the marketplace and can ban, require additional testing, or place limitations on new chemicals and their uses.
Much of the funding will come from chemical manufacturer user fees. When a manufacturer wants their chemical tested, they must pay 50% of the cost if it's already on the EPA's agenda, or 100% if the EPA has not yet scheduled a review. They will pay fees for submitting test data, for notices of new chemicals, and other activities.
"*" indicates required fields