EPA's New Way of Classifying PFAS Could Exclude Many Toxic Chemicals, Critics Say
August 21, 2023
By: Irvin Jackson
Health experts and consumer advocates are calling out a recently released definition of per- and polyfluoroalkyl substances (PFAS), saying the new definitions could lead to the approval of thousands of "forever chemicals," which are known to be toxic and pose serious health risks.
In late June, the U.S. Environmental Protection Agency (EPA) issued a press release announcing a new framework for defining new PFAS. However, some say the new definitions are vague, and could lead to approval of chemicals that may expose the public to long-term side effects.
PFAS include a group of over 9,000 man-made substances that have been widely used for decades, to resist grease, oil and water. Since they are known to persist in the environment and build up in the human body, they are commonly referred to as "forever chemicals," and there is growing evidence linking exposure to a myriad of adverse health effects, including liver damage, thyroid disease, decreased fertility, high cholesterol, obesity, hormone suppression, and cancer.
While most of the attention on the chemicals has focused on the use in aqueous film-forming foam (AFFF), which is used to fight fuel-based fires and has resulted in widespread water contamination around military bases, airports and firefighter training locations, PFAS are also found in a number of consumer products, including food containers, bottles and wrappers.
3M Company and other manufacturers of PFAS chemicals, currently face thousands of AFFF foam lawsuits and PFAS water contamination lawsuits alleging that they have concealed findings that indicate the chemicals are highly toxic. Internal corporate documents uncovered during the litigation have revealed the manufacturers knew of the risks and health consequences since at least the mid-1970s, yet have continued to hide the truth from the public.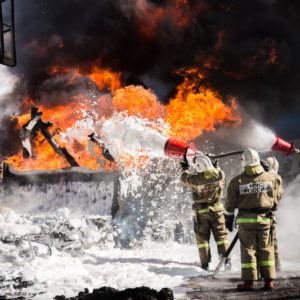 New EPA PFAS Definition Framework
The recent press release issued by the EPA indicates that the agency will use a new framework to review new PFAS before they enter the stream of commerce. The agency says it is focused on evaluating those PFAS which may be persistent, bioaccumulative and toxic (PBT).
"For decades, PFAS have been released into the environment without the necessary measures in place to protect people's health – but with this framework, EPA is working to reduce the risk posed by these persistent contaminants," Assistant Administrator for the Office of Chemical Safety and Pollution Prevention, Michal Freedhoff, said in the press release. "EPA's new framework will ensure that before any new PFAS enter the market, these chemicals are extensively evaluated and pose no risk to people's health or the environment."
The framework calls for each chemical to be assessed on a case-by-case basis, which critics now say could lead to thousands of dangerous chemicals being approved, since the definition of what is acceptable is not specifically spelled out in the new policy.
The EPA indicates it intends to use reasonably available data to evaluate the risk of each new chemical which qualifies as a PFAS. While the agency generally expects most new PFAS will be considered PBT, those that do not appear to be PBT will likely not be subjected to additional testing requirements.
But critics say all PFAS chemicals are persistent and all tested so far have been toxic. According to an August 18  report by The Guardian, a number of former EPA officials have criticized the move as a failure to provide a solid definition of PFAS and a failure to protect public health.
August 2023 PFAS Lawsuit Update
Amid continuing debate over the future regulation of PFAS chemicals, the first lawsuits brought against manufacturers are being prepared to go before juries, involving claims that the chemicals have already caused widespread damage and injuries.
Earlier this summer, a lawsuit brought by a Florida water provider was scheduled to go before a jury to help gauge how juries were likely to respond to certain evidence and testimony that would be repeated throughout PFAS lawsuits that seek to recover damages associated with removing the toxic chemicals from water supplies nationwide. However, in advance of the trial, a $12.5 billion PFAS settlement was reached to resolve claims brought by local water suppliers.
3M Company, DuPont, Tyco Fire Products, Buckeye Fire Equipment Company and other manufacturers of firefighting foam and protective equipment continue to face individual personal injury lawsuits over the side effects of PFAS exposure, which are currently centralized in the U.S. District Court for the District of South Carolina, as part of a federal MDL or multidistrict litigation, since they each raise common questions of fact and law.
The U.S. District Judge presiding over the litigation has directed the parties to select a group of 28 representative personal injury claims for an PFAS exposure injury bellwether pool, involving plaintiffs who say they were exposed to chemicals that contaminated drinking water.
These cases will include eight kidney cancer claims, eight testicular cancer claims, eight thyroid disease claims and four ulcerative colitis claims. However, they will be limited to individuals alleging they were exposed to contaminated water near Peterson Air Force Base, Colorado Springs Municipal Airport, the Willow Grove Naval Air Station Joint Reserve Base and the Naval Air Warfare Center in Warminister.
"*" indicates required fields