Ethicon Proceed Lawsuit Filed Over Hernia Mesh Bowel Perforation, Adhesion Injuries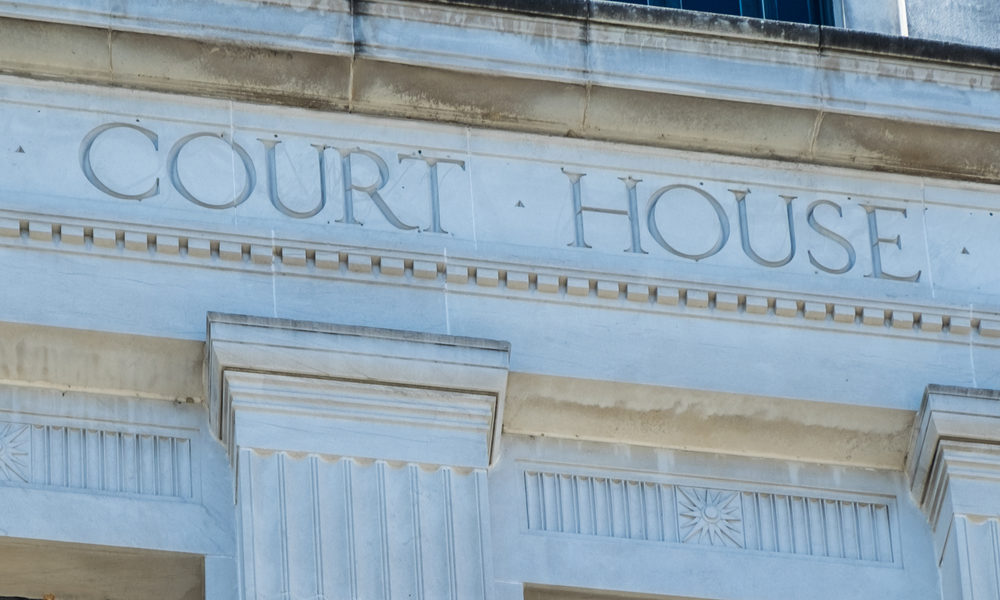 August 24, 2017
By: Irvin Jackson
According to allegations raised in a product liability lawsuit filed against Johnson & Johnson and its Ethicon subsidiary, a Pennsylvania woman suffered severe complications when Ethicon Proceed hernia mesh perforated her bowels and caused adhesion injuries, which resulted in the need for additional surgery.
The complaint (PDF) was filed by Ruby Caveeck in the U.S. District Court for the Western District of Pennsylvania on August 17, indicating that the Ethicon Proceed mesh is unreasonably susceptible to adhesion, bowel perforation or erosion, fistula formation and bowel strangulation or hernia
incarceration, among other injuries.
Caveek received Ethicon Proceed Surgical Mesh during an incisional ventral hernia repair in November 2005. However, in August 2015, she had to return for a recurrent incisional hernia repair, during which it was discovered that the mesh had formed dense adhesions to Caveeck's bowels.
The lawsuit indicates that her surgeon spent nearly two hours trying to free her bowels from the Ethicon Proceed hernia mesh patch, resulting in her bowel being perforated and the need for resection. Less than a month later, in September 2015, she was again hospitalized for a small bowel obstruction, and had to undergo physical and occupational therapy after she lost the ability to move about on her own.
"Defendants' Proceed was defectively designed and/or manufactured, was not reasonably safe for its intended use in hernia repair, and the risks of the design outweighed any potential benefits associated with the design," the lawsuit states. "As a result of the defective design and/or manufacture of the Proceed, there was an unreasonable risk of severe adverse reactions to the mesh or mesh components including: chronic pain; recurrence of hernia; foreign body response; rejection; infection; inadequate or failure of incorporation/ingrowth; migration; scarification; deformation of mesh; improper wound healing; excessive and chronic inflammation; adhesions to internal organs; erosion; abscess; fistula formation; granulomatous response; seroma formation; nerve damage; tissue damage and/or death; and other complications."
Caveeck presents charges of defective manufacture, defective design, failure to warn, negligence, violating Pennsylvania consumer protection laws, and breach of warranty. She is seeking both punitive and compensatory damages.
The case comes as a growing number of hernia mesh lawsuits continue to be filed against manufacturers of various different products introduced in recent years, which have since been found to be the cause of painful and debilitating injuries nationwide.
While most of the cases filed to date have involved Atrium C-Qur mesh lawsuits and Ethicon Physiomesh lawsuits, as lawyers continue to review and evaluate cases for individuals who experienced problems in recent years, additional allegedly defective products are being identified, and the scope of the hernia mesh litigation continues to widen.
Darrell

August 31, 2017 at 3:49 am

In 2010 I had a routine colonoscopy and a hernia repair the surgeon use some type of mesh for the hernia. Approximately 3 months later the hernia burst open again leaving me with a large painful bulge right around the belly button area since all of my intestines are now out of place I can no longer have routine colonoscopies I have abdominal pain constantly and lower back pain

Deborah

August 29, 2017 at 7:02 pm

Can't understand why I was discounted when I have all the same maladies plus more. Only at an earlier date.

John

August 25, 2017 at 2:28 pm

Had same mesh put in me proceeds in 2013 and had to have it removed in 2014 still have big holes in stomach and pain all the time and need another surgery and lawyer says they have not got to that type of mesh yet I have one more year on stat
"*" indicates required fields