Ethicon Prolift Mesh Lawsuits To Be Selected For MDL Trial in Aug. 2014
September 11, 2013
By: Austin Kirk
As the bellwether process in the federal vaginal mesh litigation continues, the judge presiding over the cases has indicated that the first trial for an Ethicon Prolift mesh lawsuit will begin in August 2014, involving a case that will be selected early next year.  
U.S. District Judge Joseph R. Goodwin is currently presiding over six different federal multidistrict litigations involving product liability lawsuits brought against manufacturers of transvaginal surgical mesh, including Johnson & Johnson's Ethicon unit, as well as C.R. Bard, American Medical Systems (AMS), Boston Scientific, Coloplast Corp. and Cook Medical.
All of the complaints involve similar allegations that women experienced complications from vaginal mesh products implanted for repair of pelvic organ prolapse (POP) or female stress urinary incontinence, including claims where the surgical mesh eroded through the vagina, caused infections and other painful and debilitating injuries.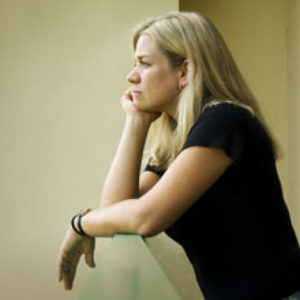 In each of the federal MDLs, a small group of cases are being prepared for early trial dates, known as "bellwether lawsuits, which are designed to help the parties gauge how juries are likely to respond to certain evidence that may be repeated throughout a number of claims.
A series of four bellwether trials involving Bard Avaulta mesh are currently on-going before Judge Goodwin. Those cases will be followed by bellwether trials involving AMS vaginal mesh that are set to begin in December 2013 and trials involving Boston Scientific mesh that are set to begin in February 2014.
According to a pretrial order (PDF) issued late last month, the first bellwether trial in the Ethicon Prolift mesh litigation is scheduled to begin on August 19, 2014. The specific cases that will go to trial will be selected from a group of six lawsuits the parties will identify by January 6, 2014, including three cases selected by the plaintiffs and three cases selected by the manufacturer.
Ethicon Vaginal Mesh Cases
There are currently more than 7,700 Ethicon vaginal mesh lawsuits filed in the federal court system, which are consolidated as part of an MDL before Judge Goodwin in the Southern District of West Virginia.
Earlier this month, a group of 10 lawsuits were selected to be part of a "Discovery Pool", which will go through case specific discovery in the coming months in preparation for the early trial dates. Each side has selected five cases in which the parties will exchange written discovery and engage in depositions of the plaintiffs, physicians, sales representatives and other fact witnesses
Out of this group of 10 cases in the "Discovery Pool", the parties have been directed to each submit a list of three cases in January 2014 that will be part of a "Trial Pool", which will be eligible for the first trial.
Judge Goodwin has indicated that he will then select two cases from this group of six "Trial Pool" lawsuits that will be designated for the bellwether trials, with the first case beginning on August 19.
Vaginal Mesh Lawsuits
In addition to lawsuits over Ethicon's Prolift, Judge Goodwin is also presiding over 3,407 Bard Avaulta mesh lawsuits, 8,967 American Medical System (AMS) mesh lawsuits, 5,232 Boston Scientific mesh lawsuits, 435 Coloplast bladder sling lawsuits and about 118 Cook Medical biologic mesh lawsuits.
The first vaginal mesh trial dates in the federal court system began in July, with a lawsuit involving Bard Avaulta mesh ending in a $2 million verdict. The second in the series of four Bard Avaulta bellwether trials ended with a settlement on the first day of trial late last month, and the third case is set to begin in the near future.
In addition to the cases pending in the federal court system, the manufacturers also face a number of lawsuits in various state courts throughout the country. At least two state court cases have already gone before juries, with a California jury awarding $5.5 million in July 2012 for a woman who experienced complications from Bard Avaulta mesh and a New Jersey jury awarding $11.1 million in damages earlier this year for a woman who received Ethicon Prolift mesh.
Following the bellwether trials in the federal litigation, if the parties are unable to reach agreements to settle vaginal mesh cases, Judge Goodwin may begin remanding hundreds of cases back to U.S. District Courts throughout the country for individual trial dates.
"*" indicates required fields