Ethicon TVT-O Bladder Sling Lawsuit Results in $3.27M Jury Award
September 08, 2014
By: Austin Kirk
Johnson & Johnson's Ethicon subsidiary has been ordered to pay $3.27 million in damages in a bellwether trial for a bladder sling lawsuit involving the company's Gynecare TVT-Obturator system.
A complaint filed by Jo Huskey was the latest in a series of bellwether cases to go before a jury in the federal court system, where tens of thousands of women are pursuing similar lawsuits that allege they suffered severe complications from bladder sling or vaginal mesh products used in recent years for surgical repair of stress urinary incontinence or pelvic organ prolapse.
Ethicon is one of several medical device manufacturers involved in the litigation, with other products manufactured by C.R Bard, Boston Scientific, American Medical Systems (AMS), Coloplast Corp., Cook Medical and Neomedic linked to similar reports of painful and debilitating injuries when the pelvic mesh eroded through the vagina, caused infections or other issues.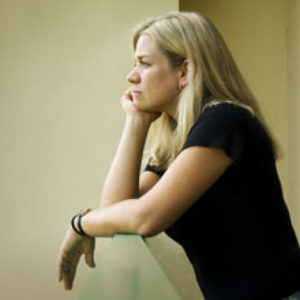 At trial, Huskey alleged that the polypropylene mesh used in the Ethicon TVT-O bladder sling was defectively designed, causing the mesh to become entangled in her internal organs. Doctors were unable to completely remove it during a subsequent surgery, leaving her with permanent injuries.
Following two weeks of trial, the jury deliberated for only three hours before returning a verdict against Ethicon, determining that Huskey should receive $3.27 million in compensatory damages.
Ethicon Mesh Bellwether Trials
The Huskey case was the second in a series of three "bellwether" trials involving Ethicon products that have been scheduled in the federal court system, where all cases brought in U.S. District Courts nationwide have been centralized for coordinated proceedings before U.S. District Judge Joseph Goodwin, as part of an MDL, or multidistrict litigation.
Earlier this year, the first Ethicon bellwether trial, involving a lawsuit filed by Carolyn Lewis, ended in a defense verdict after Judge Goodwin entered judgment as a matter of law following presentation of the plaintiff's case. Judge Goodwin found that Lewis failed to present sufficient evidence that the Ethicon TVT pelvic mesh was defectively designed or caused her to suffer an injury.
A third bellwether trial in the Ethicon litigation is scheduled to begin on December 4, involving a lawsuit filed by Dianne Bellew, who received the Ethicon Gynecare Prolift vaginal mesh. If a settlement is reached in that case before trial begins, a case filed by Brenda Lehrer has been selected as a backup for the December trial date.
In addition to cases pending in the federal court system, a number of Ethicon mesh lawsuits have gone to trial in various state courts throughout the country.
In March 2013, a New Jersey state court jury awarded $11.1 million in damages against Ethicon, including punitive damages as a result of the medical device manufacturers actions surrounding the manufacture and sale of their vaginal mesh products. That case was brought by Linda Gross, who required at least 18 surgeries due to complications from Gynecare Prolift mesh.
Earlier this year, a Texas jury jury awarded $1.2 million in damages to a woman who alleged that she suffered severe and debilitating injuries after receiving an Ethicon TVT-O sling for treatment of stress urinary incontinence.
Transvaginal Mesh Litigation
While the outcomes of these early trial dates are not binding in other cases, they are closely watched by those involved in the litigation, as it provides a gauge on how other juries may respond to similar evidence and testimony.
Judge Goodwin is currently presiding over seven different MDLs involving these products. In addition to 19,380 Ethicon mesh lawsuits, there are also about 12,000 Boston Scientific mesh lawsuits, 9,500 Bard Avaulta mesh cases, 18,000 American Medical Systems (AMS) mesh lawsuits, 1,600 Coloplast mesh lawsuits, 250 Cook Medical mesh lawsuits and 66 Neomedic mesh lawsuits.
In several of those proceedings, Judge Goodwin has scheduled a series of bellwether trials to help the parties determine the relative strengths and weaknesses of their cases, potentially leading to transvaginal mesh or bladder sling settlements that may avoid the need for tens of thousands of cases to be set for individual trial dates nationwide.
The first federal bellwether trial in the transvaginal mesh litigation began in July 2013, when a jury awarded Donna Cisson $2 million in a Bard Avaulta lawsuit, including punitive damages designed to punish the manufacturer. Since that time, Bard has agreed to settle at least two other cases that were set for trial to begin.
In response to the lack of progress by the parties toward settling cases, Judge Goodwin has indicated that he intends to speed up the vaginal mesh lawsuits and see that large numbers of cases are expeditiously set for trial.
In an order issued earlier this year, Judge Goodwin pointed out that the total number of vaginal mesh and bladder sling lawsuits pending before him are currently more than twelve times the total number of civil trials conducted each year in the entire federal court system.
Prior to the next Ethicon bellwether trial in December, at least two other trials are set to go forward before Judge Goodwin involving products manufacturered by Boston Scientific. To speed up the litigation, Judge Goodwin has ordered that a consolidated trial for five women who received the Boston Scientific Pinnacle mesh will begin on October 14, followed by a trial involving 11 different women who received the Boston Scientific Obtryx Sling, which will go to trial on November 3.
"*" indicates required fields