Ethicon TVT Vaginal Mesh Trial Ends In $57.1M Jury Verdict
September 08, 2017
By: Irvin Jackson
Johnson & Johnson and it's Ethicon subsidiary have been hit with a $57.1 million damage award by a Philadelphia jury, following a product liability lawsuit over complications from Ethicon TVT vaginal mesh. 
The verdict came following trial in a lawsuit filed by Ella Ebaugh, of Pennsylvania, who was received Ethicon TVT Secur mesh in 2007. However, due to design defects, Ebaugh indicated that the vaginal mesh eroded through her urethra, requiring a number of revision surgeries.
Johnson & Johnson has faced tens of thousands of Ethicon mesh lawsuits in recent years, brought by women throughout the United States who raise similar allegations, claiming that the company sold dangerous and defective products for treatment of pelvic organ prolapse or female stress urinary incontinence, which are prone to migrated through the vagina, cause infections and other painful injuries.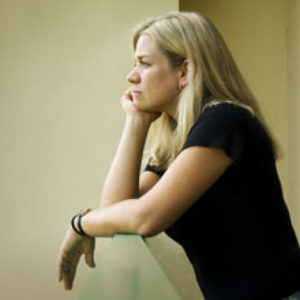 On Thursday, a jury in the Philadelphia Court of Common Pleas awarded Ebaugh $7.1 million in compensatory damages, and then hit Johnson & Johnson and it's Ethicon unit with a punitive damage award of $50 million, which is designed to punish the companies for recklessly endangering patients.
While Ethicon officials indicate that they plan to appeal the verdict, the verdict is the latest in a number massive jury awards in recent years, including a $2.1 million verdict in May, $20 million verdict in April, a $13.5 million verdict in February 2016, and a $12.5 million verdict in December 2015.
Although some vaginal mesh settlements have been reached by Ethicon, the manufacturer continues to defend thousands of cases in courts nationwide.
Vaginal Mesh Lawsuits
Ethicon was one of several manufacturers hit with product liability lawsuits over vaginal mesh in recent years, with over 100,000 women bringing claims nationwide in what has become one of the largest mass torts.
The number of cases began to increase rapidly after July 2011, when the FDA warned that it had received thousands of adverse event reports involving problems with vaginal mesh products between January 2008 and December 2010.
After a review of all available data, the FDA concluded that there was no evidence that transvaginal mesh provides any additional benefits when compared to more traditional surgery for treatment of pelvic organ prolapse.
In early 2012, the FDA sent a letter to several manufacturers of these products, ordering that they conduct additional studies and trials to evaluate the safety of transvaginal mesh products, and establish whether they pose an unreasonable risk of injury for women. Since then, a number of manufacturers have decided to stop making the devices to avoid the need to spend money studying the safety of products they have sold for years.
Following several years of litigation, other manufacturers have resolved the vast majority of claims filed, including Endo's American Medical Systems, C.R. Bard, Boston Scientific, Coloplast and others.
"*" indicates required fields