Ethicon Vaginal Mesh Lawsuit Over Gynecare Prolift Headed to Trial in NJ
January 09, 2013
By: Austin Kirk
Opening statements are expected to begin Thursday in New Jersey state court involving a product liability lawsuit brought against Johnson & Johnson's Ethicon subsidiary over problems with the Gynecare Prolift vaginal mesh, which is the subject of thousands of similar complaints filed by individuals throughout the United States.
The case was brought by Linda Gross, 42, who received an Ethicon Gynecare Prolift implant in July 2006. As a result of complications from the vaginal mesh, Gross alleges that she has suffered severe pain and required 18 subsequent surgeries.
According to a Case Management Order (PDF) issued by Judge Carol E. Higbee, jury selection in the case is set to take place today in the Superior Court of New Jersey for Atlantic County. Opening statements are expected to commence on January 10, with the first witnesses taking the stand on Monday.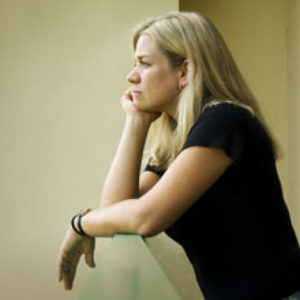 The trial will be closely watched by vaginal mesh lawyers throughout the United States, as it involves similar allegations to those raised in other lawsuits against Johnson & Johnson's Ethicon unit and the makers of other mesh implants implanted transvaginally for repair of pelvic organ prolapse and female stress urinary incontinence.
Plaintiffs allege that the manufacturers failed to adequately research the vaginal mesh products or warn about the risk of painful and debilitating complications that may develop following surgery, including infections, erosion of the mesh through the vagina, internal organ perforations and other problems.
Lawsuits Over Ethicon Gynecare Vaginal Mesh
Gross's complaint is one of nearly 2,000 Ethicon vaginal mesh lawsuits centralized before Judge Higbee in New Jersey state court.
About another 2,000 cases are currently pending in the federal court system, where vaginal mesh litigation has been centralized as part of an MDL, or multidistrict litigation, before U.S. District Judge Joseph R. Goodwin in the Southern District of West Virginia.
In June 2012, Johnson & Johnson announced that Ethicon intended to remove several of the Gynecare vaginal mesh products from the market following a number of complaints and lawsuits filed by women who suffered painful and disfiguring injuries. Among the products the company decided to remove from the market are the Gynecare Prolift Pelvic Floor Repair System, Gynecare Prolift+M Pelvic Floor Repair System, Gynecare Prosima Pelvic Floor Repair System and Gynecare TVT Secure System.
The FDA issued a warning about the risks associated with such transvaginal mesh products in 2011, indicating that the agency found no benefit in using the pelvic mesh for repair of pelvic organ prolapse when compared to older, safer alternatives.
Ethicon and other manufacturers of similar products were asked by the FDA to conduct additional studies to evaluate the complications associated with the products. When Ethicon indicated that it had no intention to continue to commercialize the products, it requested that the FDA place a hold on requirements that they participate in the additional testing on the safety and efficacy of the transvaginal mesh products.
Johnson & Johnson's Ethicon unit has been accused of selling the Gynecare Prolift mesh without obtaining proper approval from the FDA. According to prior reports, the company decided, on its own, that the device met the standards for the agency's 510(k) fast-track approval process, which states that a company can sell a medical device that is substantially equivalent to one already on the market without clinical trials. However, the FDA says Johnson & Johnson was still required to actually apply for such approval, which it failed to do.
Other Transvaginal Mesh Litigation and Potential Settlements
In addition to complaints over Ethicon mesh products, a number of lawsuits are also pending over other products manufactured by C.R. Bard, American Medical Systems (AMS), Boston Scientific and Coloplast Corp.
In the federal court system, there are a total of five different multidistrict litigations (MDLs) established for each of the different manufacturers, which are all centralized before Judge Goodwin in West Virginia.
The first vaginal mesh trial date in federal court is expected to begin on February 5, involving a Bard Avaulta mesh lawsuit. A series of three additional early trial dates are expected to begin in December 2013, involving lawsuits over products manufactured by Ethicon, AMS and Boston Scientific.
In July 2012, a California state court jury awarded $5.5 million in the first vaginal mesh lawsuit to go to trial, involving problems with a Bard Avaulta Pelvic Mesh product.
These early "bellwether" trials are designed as test cases, allowing the parties to gauge how juries are likely to respond to certain evidence and testimony that may be repeated throughout a large number of different lawsuits.  The preparation for these trials and the outcomes may help facilitate an eventual vaginal mesh settlement agreement between the parties.
"*" indicates required fields