Ethylene Oxide Spill Reported in Missouri at Plant With History of Safety Violations
April 27, 2022
By: Irvin Jackson
A spill of about 1,200 pounds of ethylene oxide has raised concerns in a nearby Missouri town, which did not learn about the release of cancer-causing chemicals from a facility cited just last year for safety hazards, until it was reported by a whistleblower.
The ethylene oxide spill occurred on April 8, at the BCP Ingredients plant in Verona, Missouri. While BCP filed an Environmental Emergency Response report in relation to the incident that same day, local residents say they were not informed about the chemical spill for several days.
Ethylene oxide is a highly carcinogenic compound used to sterilize some medical devices, including those made of some polymers, metals, glass or made with multiple layers with hard-to-reach crevices. However, exposure to ethylene oxide has been linked to serious and potentially life-threatening injuries.
The last couple years have seen several major ethylene oxide spills nationwide, leading to facility closures and concerns of about potential shortages, on top of the concerns for the health and welfare of residents and workers exposed to the chemicals. These have, in turn, led to several ethylene oxide spill lawsuits.
Most of the ethylene oxide leak lawsuits have been filed against Sterigenics, which faces hundreds of claims over its facilities in Illinois and Georgia.
In March 2019, the FDA warned that the Sterigenics plant in Willowbrook, Illinois was being shut down due to ethylene oxide leaks. Another facility in Michigan was also closed down for similar reasons. In August 2019, Georgia health officials determined similar leaks were occurring at a Sterigenics facility outside of Atlanta. That facility was shut down temporarily to address the problem, but has partially reopened.
In this latest spill, Verona City officials say that while BCP filed a report with Lawrence County, the local government was never informed of the incident, and did not find out about it until city officials received a call from an anonymous source.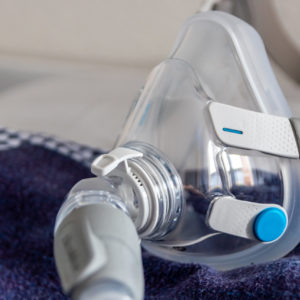 Did You Know?
Millions of Philips CPAP Machines Recalled
Philips DreamStation, CPAP and BiPAP machines sold in recent years may pose a risk of cancer, lung damage and other injuries.
Learn More
Lawrence County officials say the chemicals evaporated safely and there was no risk to residents and no need to inform the city of the incident.
BCP Ingredients officials say the leak occurred in a system that transfers liquid ethylene oxide from a rail car to storage tanks. They also report that the chemicals evaporated and there was no risk to the public or employees.
Last year, BCP Ingredients was ordered to pay more than $300,000 in fines and penalties by the Occupational Safety and Health Administration (OSHA) linked to 24 serious safety and health violations, including worker exposure to toxic substances, including ethylene oxide. OSHA also cited the facility for a serious worker injuries, including amputations, due to lack of adequate safety measures around the plant's machinery.
However, the facility was allowed to continue operations.
In 2019, the FDA raised concerns that the leaks and plant closures would result in a shortage of certain sterilized medical devices.
The FDA warning appeared to be aimed in part at state regulators, indicating the agency was concerned that additional closures of the few facilities left in the country may exacerbate the problem. It also called on manufacturers to notify the FDA if there is a problem before it gets out of hand, suggesting the agency may be able to assist.
The Sterigenics leaks in Georgia were only discovered after a newspaper investigation tipped off state regulators. And critics have accused Sterigenics and KPR of knowing about the leaks and trying to hide them.
The FDA is calling on device manufacturers and health care providers to warn the agency on potential shortages before they happen. The agency can be notified by users, patients, manufacturers, or anyone within the supply chain of a problem through its device shortages mailbox.
"*" indicates required fields