Eye Infection From EzriCare Artificial Tears Resulted in Surgical Eye Removal, Lawsuit Alleges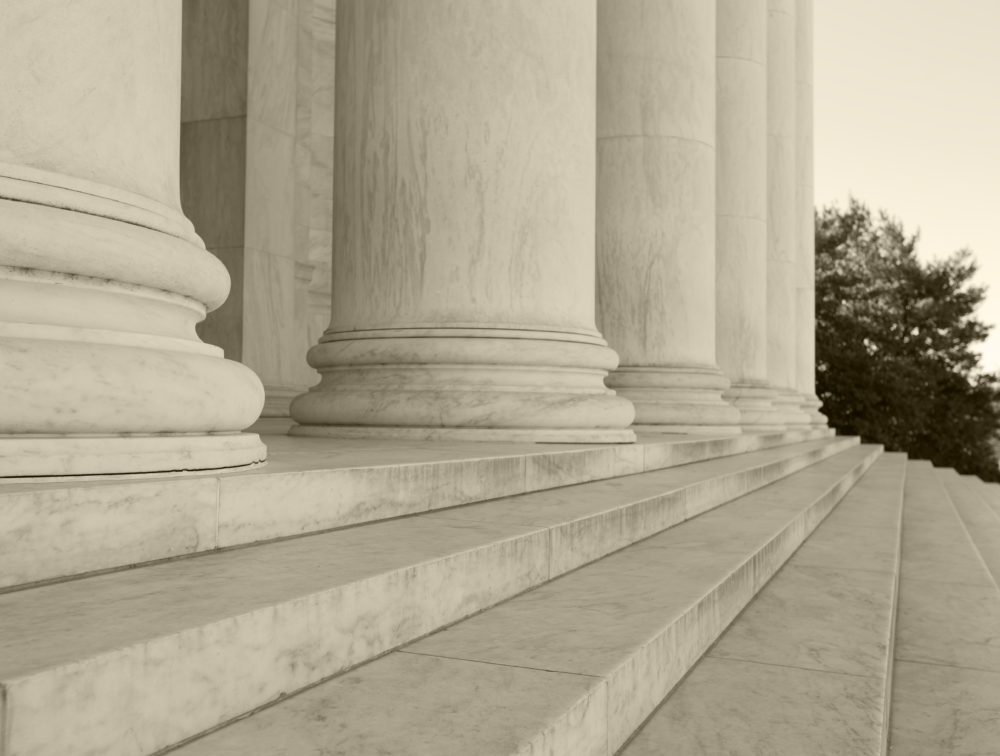 August 04, 2023
By: Irvin Jackson
A Pennsylvania woman has filed a product liability lawsuit against Amazon.com and the makers of recalled eye drops she bought on line, indicating she developed a severe eye infection from Ezricare Artificial Tears, which resulted in the need for surgery to remove her eye, and replace it with a plastic implant.
The complaint (PDF) was filed by Donna Fike in the U.S. District Court for the Eastern District of Pennsylvania on August 3, naming Global Pharma Healthcare Private, Ltd., Ezricare, LLC., Ezrirx, LLC, Aru Pharma, Inc. and Amazon.com, Inc. as defendants.
According to allegations raised in the eye infection lawsuit, Fikes purchased EzriCare Artificial tears from Amazon.com at least three times in 2022. However, in late January 2023, she began experiencing burning in her eyes, redness, tearing and eye discharge from her left eye, as well as ear pain and nasal congestion.
After seeking medical care for the worsening condition on January 31, she was prescribed antibiotics. However, her problems continued to worsen, particularly in her left eye.
Just days later, in early February 2023, the eye had turned white, the pain became more severe, and the discharge from the eye turned bloody. After other treatment options failed, Fike had to have her left eye surgically removed and replaced with a plastic implant, the lawsuit notes.
Later that same month, a massive Ezricare Artificial Tears recall was issued, since the eye drops were contaminated with bacteria that caused widespread eye infections and injuries nationwide.
Fikes now joins a growing number of consumers who have filed Artificial Tears eye infection lawsuits in federal courts nationwide, alleging that the contaminated eye drops caused a wide range of health problems, including vision loss, eye infections, bloodstream infections and other injuries. At least four deaths have been linked to the recalled eye drops, in addition to other consumers, like Fike, who had to have an eye surgically removed.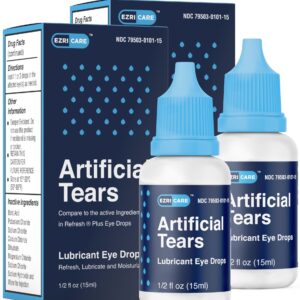 Artificial Tears Eye Drops Recall
The U.S. Food and Drug Administration (FDA) first announced the recall after at least 55 individuals had already suffered eye infections after exposure to bacteria in eye drops, with several resulting in permanent blindness and at least one death from a severe bloodstream infection.
The recall impacted multiple versions of the lubricant eye drops sold in ½ fluid ounce (15 ml) bottles, including Artificial Tears packaged under the brand names EzriCare, as well as Delsam, with the following UPC and NDC codes;
Ezricare (blue box): NDC 79503-0101-15 with UPC 3 79503 10115 7, and
Delsam Pharma (white box): NDC 72570-121-15 with UPC -72570-0121-15
According to a recent report by the U.S. Centers for Disease Control and Prevention (CDC), the recalled Artificial Tears eye drops have been linked to 81 cases of bacterial contamination, including multiple reports of vision loss, four reports of consumers requiring removal of an eyeball, and four reports of deaths.
The recalled Artificial Tears eye drops have been found to contain Carbapenem-Resistant Pseudomonas Aeruginosa (CRPA), which is bacteria that may result in infections with mild to severe health consequences, including fever, chills, body aches, light-headedness, rapid pulse, heavy breathing, nausea and vomiting, diarrhea, and decreased urination.
The strain of Pseudomonas aeruginosa linked to recalled Artificial Tears eye drops poses a major health risk due to its antibiotic resistance and capability of mutating quickly. In severe cases, Pseudomonas aeruginosa may cause endophthalmitis, which is a rare but serious infection of the eyeball that can cause inflammation and destruction of the tissue throughout the eye, resulting in irreversible blindness.
According to Fike's complaint, the manufacturers failed to take adequate steps to ensure their eye drops were safe for consumers, and delayed issuing a recall even after the Artificial Tears contamination was known, or should have been known. As a result, consumers have been left with permanent and devastating injuries.
She presents claims of strict product liability, failure to warn, negligence, negligent/reckless misrepresentation, breach of warranty, violation of Pennsylvania unfair trade practice and consumer protection laws, negligent infliction of emotional distress, and seeks both compensatory and punitive damages.
"*" indicates required fields