Fabuloso Settlement Results in $2M Payment Over Bacterial Contamination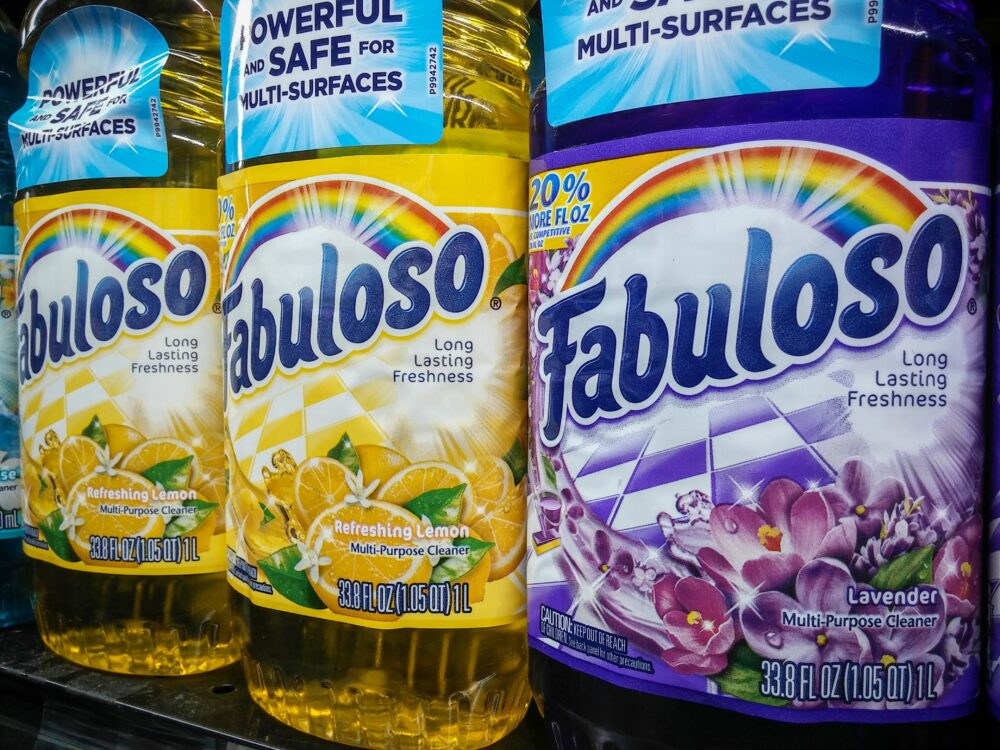 November 17, 2023
By: Katherine McDaniel
A federal judge has granted preliminary approval to a class action lawsuit settlement with Fabuloso manufacturers, which would resolve claims over bacterial contamination problems that resulted in a massive recall earlier this year, due to concerns about that users of the cleaning products may faces serious infection risks.
The Fabuloso settlement agreement (PDF) was announced on November 14, involving three class action lawsuits brought brought on behalf of millions of consumers who paid premium prices for contaminated Fabuloso multi-purpose cleaners.
The lead plaintiffs were Elizabeth Dixon, Jeannie Patora, and Arnold Thomas, who claimed they were deceived about the safety of the products and exposed themselves to harmful bacteria in Fabuloso bottles, which were removed from store shelves due to the serious health risks the products posed for consumers.
In February, the first Fabuloso class action lawsuit was filed in the U.S. District Court for the Western District of North Carolina, claiming that Colgate-Palmolive Company improperly, deceptively, and misleadingly labeled and marketed the products to consumers, by failing to disclose the presence of dangerous bacteria.
That claim and two others subsequently filed argued that consumers relied on the product package labeling to make informed purchase decisions, indicating that the manufacture failed to adequately test the products for bacteria before selling them, exposing consumers to the infection causing bacteria.
In addition to seeking damages, plaintiffs also requested the court order Colgate-Palmolive Company to stop selling products until it takes actions to correct advertising materials.
The settlement agreement will allocate $2 million to consumers who purchased Fabuloso cleaning products distributed after December 14, 2022, which may have contained Pseudomonas species bacteria inside of bottles, including Pseudomonas aeruginosa.
If the settlement receives final approval during a hearing scheduled for April 25, 2024, consumers will be eligible to receive a full refund for up to five products if they provide proof of purchase, and those without proof of purchase may receive the average retail price for up to two products.
Fabuloso Cleaner Recall
The Fabuloso multi-purposed cleaner recall was announced on February 8, affecting five million bottles that the manufacturer acknowledged may contain harmful bacteria, which could cause life-threatening Pseudomonas aeruginosa infection risks for consumers.
The recall impacted bottles of Fabuloso original, concentrated, and bleach-alternative multi-purpose cleaners, as well as professional multi-purpose cleaning and degreasing solutions.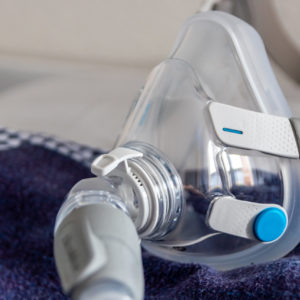 Did You Know?
Millions of Philips CPAP Machines Recalled
Philips DreamStation, CPAP and BiPAP machines sold in recent years may pose a risk of cancer, lung damage and other injuries.
Learn More
Colgate-Palmolive Company, of New York, manufactured the contaminated products, which were then distributed online and in stores nationwide by several major retailers including, Amazon, Dollar General, Family Dollar, The Home Depot, Sam's Club, Walmart, and others. They were sold from December 2022 until January 2023, and retailed for between $1 and $11.
While federal safety officials indicated that no illnesses have been reported in relation to the tainted Fabuloso products, they warn that consumers with weakened immune systems, external medical devices, or underlying lung conditions were at risk of suffering severe or fatal infections.
The bacterial strains found in the cleaners are not dangerous for most healthy individuals, however, they can cause severe and difficult-to-treat infections due to their antibiotic resistance and mutating capabilities. Pseudomonas aeruginosa is also a predominant cause of lung infections among those with cystic fibrosis.
Rebecca

November 29, 2023 at 4:14 pm

I have used fabuloso for years and was never alerted to its contamination of bacteria. As a result, many sinus infections, throat infections a d respiratory infections, were not tested for any chemical contributions to these illnesses.

Theresa

November 23, 2023 at 6:57 am

I used fabulous all the time. Still have two bottles in my cabinet

Shana

November 20, 2023 at 12:41 am

I brought this 25 time didn't know it had a recall so what do I do.

Hattie

November 19, 2023 at 10:20 pm

I'm going to go ahead with the plan

Angela

November 19, 2023 at 7:25 pm

I use that all the time should I get checked I'm ALLways haveing problumes breathing

Delia

November 19, 2023 at 12:12 pm

Used Fabuloso for years. Have fabuloso in my cabinet today.

Mary

November 19, 2023 at 1:04 am

I believe I am in this lawsuit with Fabuloso as I became very ill during the time the product was contaminated and was hospitalized and I am a faithful user of this product and should be compensated

Ebony

November 19, 2023 at 12:27 am

I use this product

Annette

November 18, 2023 at 9:20 pm

I believe I have been exposed to chemicals from using Fabolous !🤔🤨 And recently purchased a bottle and now I'm seeing this article ! Wow ! I've been feeling bad someday after cleaning but thought nothing of it until now.

Sue

November 18, 2023 at 5:57 pm

I buy that product by the gal and have for years

Marcella

November 18, 2023 at 4:56 pm

I saw an article recently about this.

Alexis

November 18, 2023 at 3:26 pm

This is scary I'm just not hearing about that I've been a regular user a fabuloso for years

Latasha

November 18, 2023 at 3:06 pm

I was using the fabloussa

Kanika

November 18, 2023 at 1:24 pm

I use these products and still use them. They still on the shelf at the store. I buy them every two weeks to clean my home

Talika

November 18, 2023 at 11:19 am

I've been using fabulouso for a very long time but never heard of any contamination or bacterial happening untill I read this page on newsbreak. I just wanna know can I still file for compensation just in case something like this does happen to my family

Michelle

November 18, 2023 at 9:56 am

I been using fabulous products that explain why my copd has been flared up bad I had to go to the urgent care because I couldn't breathe
"*" indicates required fields