FDA Issues Final Guidance On Breast Implant Illness and BIA-ALCL Warnings
September 30, 2020
By: Irvin Jackson
Federal regulators have issued new recommendations that spell out how manufacturers should warn women about the risks of breast implant lymphoma and a collection of health complications often referred to collectively as "breast implant illness."
The FDA issued a press release on September 28, announcing the final guidance on breast implant labeling recommendations. It follows a draft guidance issued by the agency in 2019.
The final recommendations were published in the Federal Register, recommending breast implant manufacturers place a "black box" warning designed to alert patients to the risk of breast implant-associated anaplastic large cell lymphoma (BIA-ALCL), which is a rare form of lymphoma that has been found to develop in tissue surrounding certain types of implants.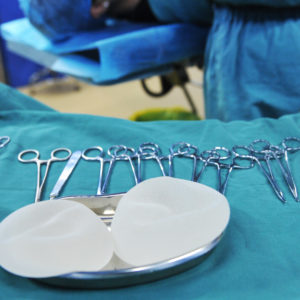 In addition, the guidance calls for updated label information about the risk of silicone gel-filled breast implant ruptures, and called for that information to enhance discussions between doctors and patients about the benefits and risks of getting breast implants.
The agency indicates the final guidance was influenced by new data on both BIA-ALCL and "systemic symptoms commonly referred to as breast implant illness (BII)" which some patients linked to their implants.
BIA-ALCL is a form of non-Hodgkins lymphoma linked by numerous studies and FDA researchers to textured breast implants, which has now resulted in a growing number of breast implant lawsuits filed on behalf of women who were never warned about the potential risk.
According to a recent FDA update about the risk of breast implant malignant lymphoma issued last, at least 733 cases of ALCL have been identified worldwide among women who received breast implants, with at least 620 of the cases linked specifically to Allergan implants.
Allergan issued a breast implant recall for its textured Biocell implants last year after the FDA determined the design was linked to nearly all cases of BIA-ALCL. Since then, doctors have determined removing the implants is the best means of treating BIA-ALCL in most cases, but the manufacturer continues to refuse to pay for women to have the recalled breast implants removed.
Since the recall, there has been a sharp rise in the number of lawsuits filed against Allergan over the breast implants, each raising similar allegations that the textured design was unreasonably dangerous and defective.
Given similar allegations raised in breast implant lymphoma lawsuits filed throughout the federal court system, cases brought in U.S. District Courts nationwide are all centralized before one judge in the District of New Jersey, for coordinated discovery and pretrial proceedings as part of a federal multidistrict litigation (MDL). However, if settlements or another resolution for the litigation is not reached, each individual claim may later be remanded back to separate federal courts nationwide for separate trial dates.
Breast Implant Illness
Many doctors now recognize certain symptoms among women as potentially being linked to their silicone implants, including fatigue, cognitive problems, muscle and joint pain, hair loss, infections, gastrointestinal problems, rashes and thyroid issues.
In August, the FDA announced it has received 2,497 reports consistent with symptoms of Breast Implant Illness from November 2018 to October 2019. Before that, from January 2008 to October 2018, there had been only 1,080 such reports.
"As new information has become available about the risks and complications of breast implants, it is critical that women have access to information they need to make informed decisions," Dr. Binita Ashar, Director of the Office of Surgical and Infection Control Devices in the Center for Devices and Radiological Health, said in the press release. "After working with stakeholders, including patients, today we are recommending format and content changes to breast implant labeling so the information is presented in an easy to understand way. It is important that patients discuss the risks and benefits of breast implants with their health care provider and we hope that these labeling recommendations will help in facilitating these discussions."
"*" indicates required fields