FDA Detects No Asbestos In Talc Powder Cosmetic Products Sampled This Year
October 26, 2021
By: Irvin Jackson
Following the discovery of toxic asbestos particles on talc-based cosmetic products like Johnson's Baby Powder and other widely used products over in recent years, a new report issued by federal regulators indicates no signs of contamination have been found from recent sampling.
On October 25, the U.S. Food and Drug Administration (FDA) released the final results of its Fiscal Year 2020-2021 survey of talc-containing cosmetics, indicating that no talc asbestos contamination was detected out of 50 samples tested.
What has become an annual survey began in the fall of 2018, when the FDA formed the Interagency Working Group on Asbestos in Consumer Products. In February 2020, the group released its preliminary recommendations, which included testing methods for asbestos in talc and in cosmetics containing talc.
The group's formation came in response to a number of popular cosmetics being found to contain asbestos, including a Claire's make-up recall in December 2017, and a Johnson's Baby Powder recall issued in October 2018.
At that time, Johnson & Johnson already faced thousands of Baby Powder lawsuits and Shower-to-Shower lawsuits, each involving allegations that the talcum powder products caused the development of cancer, including the asbestos-linked disease mesothelioma, as well as ovarian cancer among women who applied the product around their genitals for years.
Now, the company faces more than 30,000 talcum powder lawsuits in federal courts nationwide. Most of the U.S. talc litigation is currently pending in the federal court system, where the cases are centralized before U.S. District Judge Freda L. Wolfson in the District of New Jersey, as part of an MDL or multidistrict litigation.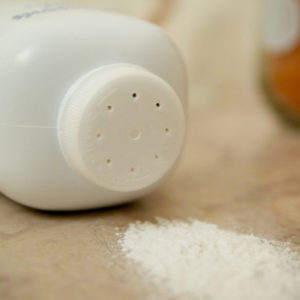 Asbestos has been banned in many forms for decades, since exposure to the fibers has been linked to a number of respiratory illnesses and cancers, including mesothelioma, lung cancer, and asbestosis.
Mesothelioma is only known to be caused by asbestos exposure, and the rare cancer is particularly life threatening since there is a long latency period of between 20 and 40 years between exposure and diagnosis, causing it to often be at a very advanced stage and untreatable stage by the time it is discovered.
"The FDA remains dedicated to keeping consumers safe from contaminated cosmetic products," Linda Katz, director of the FDA's Office of Cosmetics and Colors, said in an FDA press release. "As part of these continued efforts, the FDA's most recent survey to assess certain talc-containing cosmetic products for the presence of asbestos found that all 50 samples tested negative for detectable asbestos."
The agency indicates it will do another round of sampling in 2022, involving another 50 cosmetic products which contain talc. The agency indicates it will announce any results which indicate the presence of asbestos, and that the final results will be published next year.
"*" indicates required fields