FDA Issues "Do Not Use" Warning for Certain UV Wands Due to Radiation Risks
August 23, 2023
By: Katherine McDaniel
Federal regulators have issued an updated warning advising consumers not to use 13 different ultraviolet (UV) wands, which are marketed as products that can quickly disinfect or sanitize objects, since they may expose users to potentially dangerous levels of radiation.
The U.S. Food and Drug Administration (FDA) issued the UV wand safety warning on August 17, and provided a current list of UV wand products that pose serious radiation risks.
UV wands are marketed to consumers as handheld devices that disinfect surfaces using UV-C radiation. They are designed to be held a few inches from an object to sanitize them within seconds.
The agency initially issued a UV wand warning in July 2022, after sample testing confirmed that several UV wand products advertised as safe for consumer use were emitting high levels of radiation.
UV Wand Radiation Risks
FDA officials warn that they have confirmed, through testing of samples collected from multiple manufacturers, that at least 13 UV wands sold in the U.S. may emit unsafe levels of UV-C radiation, and can expose consumers to radiation levels 3,000 times higher than the recommended exposure limit.
According to the FDA, humans are only exposed to UV-C radiation by artificial means, such as a laser or lamp, as the radiation is blocked by the earth's ozone layer. UV-C radiation is the highest energy portion on the spectrum, and exposure to it can result in severe eye injuries or burns to the skin, even after very short durations.
The agency warns UV wands can emit UV-C radiation to a distance of up to two inches and expose the device's user and any nearby individual to dangerous levels of radiation. According to the warning, the wands can expose consumers to unsafe levels of radiation after only a few seconds of use, and can cause serious eye or skin injuries.
The FDA warning includes an updated list of UV wand products confirmed by the agency to release unhealthy amounts of radiation, determining they are unsafe for consumers to use:
Safe•T•Lite, manufactured by Max-lux Corporation
OttLite Rechargeable UVC Disinfecting Wand, model: UV10002M, manufactured by OttLite Technologies Inc.
OttLite Compact Travel Disinfecting Wand, model: UV11001M, manufactured by OttLite Technologies Inc.
UVILIZER Flip, model: SG-153, manufactured by In My Bathroom LLC, dba IMB
Purple Glow Ultraviolet Sterilamp, model: BP52, manufactured by In My Bathroom LLC, dba IMB
UVILIZER UV Light Sanitizer, model: Razor, manufactured by In My Bathroom LLC, dba IMB
Ultraviolet Sterilamp, model: PURPLEGLOW, manufactured by Vanelc
Sharper Image® UV Sanitizing Portable Wand, model: 101362, manufactured by MerchSource LLC
SurfaceSoap UV, manufactured by PhoneSoap LLC
Magic UV Light SanitizerTM, manufactured by Magic UV Light Sanitizer
WBM Smart UV Portable Sterilizer, model: UV-03, manufactured by World Business Management (WBM)
Safe and Healthy Disinfecting UV Light, model: 2090, manufactured by Ontel Products Corporation
59S® Wand Disinfector, model: 5F1025917, manufactured by Shenzhen UV Guard Technology Co., Ltd.
The FDA has expressed skepticism over the manufacturers' claims that the wands can safely disinfect objects in a matter of seconds. It has also expressed concern over the lack of safety precautions that should have been in place to protect consumers from unnecessary radiation exposure, such as safety information, product use instructions, and features that reduce the emission of radiation.
The agency has issued Notice of Defect letters to several UV wand manufacturers, notifying them of the safety risks involved with use of their products, and warning them to take corrective action to address the issue. The letters required the manufacturers to submit a written response to the FDA immediately with the number of products they sold, and where the units were distributed. The agency also requested manufacturers to create plans to take corrective actions, notify consumers of the product defects, and provide consumers with a replacement or refund.
The FDA is currently working with each manufacturer to ensure they are implementing adequate measures to take corrective actions toward resolving the safety issues.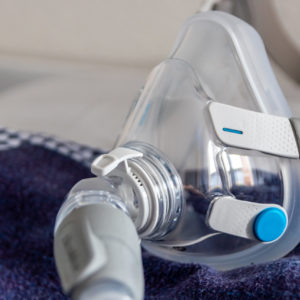 Did You Know?
Millions of Philips CPAP Machines Recalled
Philips DreamStation, CPAP and BiPAP machines sold in recent years may pose a risk of cancer, lung damage and other injuries.
Learn More
UV Wand Safety Recommendations
Consumers are urged to stop using the handheld UV wand products, and use an alternative method to sanitize surfaces, such as using a chemical disinfecting solution. The FDA recommends consumers use protective measures if they decide to use a UV-C radiation-emitting product and follow the product's safety instructions to protect their eyes and skin from exposure. The FDA also recommends consumers avoid any UV-C emitting product that does not include safety information on the radiation emitted or product use instructions.
For additional information, consumers may email their questions to the Division of Industry and Consumer Education (DICE) at DICE@FDA.HHS.GOV, or call 800-638-2041 or 301-796-7100.
The FDA also calling for consumers, health care professionals, and manufacturers to report any incidents or hazardous events involving a UV wand or UV emitting product using the MedWatch Voluntary Reporting Form, Accidental Radiation Occurrence Report Form, or Allegations of Regulatory Misconduct Form.
"*" indicates required fields