FDA Investigates Possible Association of Enbrel, Humira and Remicade with Lymphoma Cancer in Children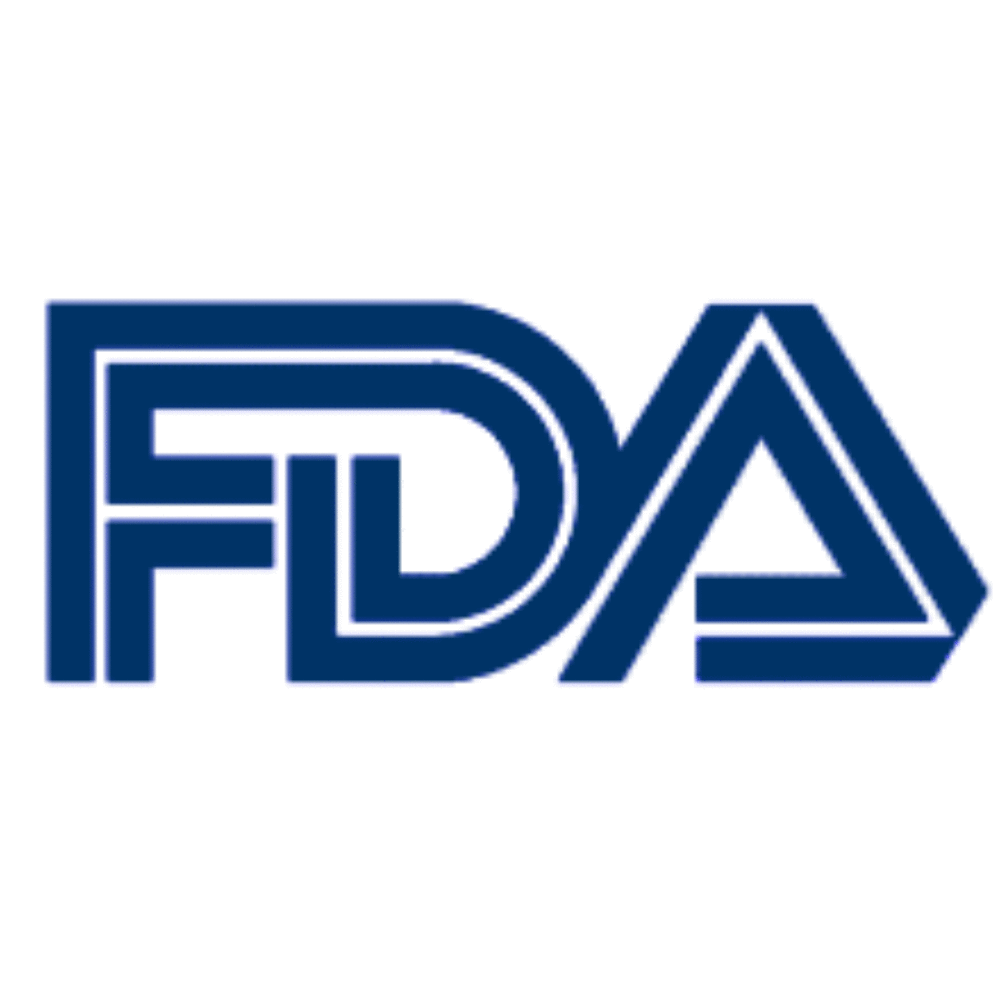 June 05, 2008
By: AboutLawsuits
The FDA is conducting a safety review of several medications used to treat arthritis, Crohn's disease and other conditions among children. The agency is investigating reports of children and young adults using Remicade, Enbrel and Humira who developed lymphoma and other cancers.
The arthritis drugs, known as Tumor Necrosis Factor (TNF) Blockers, are commonly used along with other immunosuppressive drugs, such as methotrexate, azathioprine or 6-mercaptopurine, to treat Juvenile Idiopathic Arthritis (previously known as Juvenile Rheumatoid Arthritis), Crohn's disease and other immune system diseases.
According to the FDA's Adverse Event Reporting System, between 1998 and 2008, approximately 30 children using Remicade, Enbrel and Humira reportedly developed cancer. About half of the cancers were lymphomas, including both Hodgkin's and non-Hodgkin's lymphoma. The other cancers included leukemia, melanoma and solid organ cancers.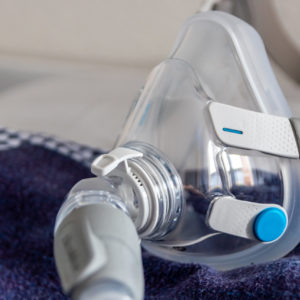 Did You Know?
Millions of Philips CPAP Machines Recalled
Philips DreamStation, CPAP and BiPAP machines sold in recent years may pose a risk of cancer, lung damage and other injuries.
Learn More
The "early communication" issued by the FDA does not mean that there is a definitive causal connection between the drugs and the emerging safety issue, but the agency is investigating a possible association. All of the drugs currently carry information about a possible cancer risk, but experts have been looking for clarification about the risks among children.
"While cancers are known to occur in children and young adults, the reports of these events in children and young adults receiving TNF blockers are of concerns and deserve further investigation," said the FDA in a statement released Wednesday. "Long-term studies are necessary to provide definitive answers about whether TNF blockers increase the occurrence of cancers in children because cancers may take a long time to develop and may not be detected in short-term studies."
The auto-immune disorder drugs are huge sellers nationwide, and the revenue generated account for a large portion of the total revenue for the pharmaceutical companies who sell the drugs. Remicade, which is manufactured by pharmaceutical giant Johnson & Johnson, reported revenue of nearly $1 billion in the first quarter of 2008, which is about 6% of the Johnson & Johnson's total revenue for the quarter. Abbott Laboratories, Inc.'s Humira generated $878 million in first quarter sales, compared to total quarter revenue of $6.76 billion for the company. Enbrel, which is marketed jointly by Amgen, Inc. and Wyeth, generated $951 million for the quarter, compared to combined revenue of $9.3 billion for both companies' first quarters.
A fourth TMF blocker, known as Cimzia, is manufactured by UCB and was just recently approved by the FDA on April 22, 2008. The manufacturer is beginning a ten year study next year to access the long-term risks of Cimzia, including lymphoma and other cancers.
Despite the risk of childhood cancer possibly associated with Remicade, Enbrel, Humira and Cimzia, the FDA does not indicate that recalls or a change in approval for use in children is being considered. The statement suggests that the potential benefits still appear to outweigh the potential risks for children and young adults. The regulatory agency has requested that the drug makers provide information about any reports of cancer in children taking their drugs. It is estimated that the FDA safety review will take about six months to complete and determine what conclusions or recommendations will be made.
Vera

September 13, 2017 at 5:11 pm

Hello to everyone.I have just been put on humira injections.In the past I've had several cancers the last being non hodkins lymphoma,been thru chemo 4 different years.Six years ago I was given 2 years saying chemo may extend it well it has.But in the past because I have A. Spondilitis which has now fused my spine as well as my S.I joints and having a history of cancer my doctor had told me that I [Show More]Hello to everyone.I have just been put on humira injections.In the past I've had several cancers the last being non hodkins lymphoma,been thru chemo 4 different years.Six years ago I was given 2 years saying chemo may extend it well it has.But in the past because I have A. Spondilitis which has now fused my spine as well as my S.I joints and having a history of cancer my doctor had told me that I could not go on it well she has changed her mind what chance do I have of getting out of remission?

Cathy

September 29, 2016 at 4:14 am

Remicade DOES cause lymphoma and the doctor took no precautions when treating my husband. Even though no lawyer would take my case and the nj state board of medical examiners let the doctor off the hook, I'm going to do what ever I can to prove this doctor did nothing. This doctor whose name I'd love to reveal is a LIAR!!!!

Jo Ann

September 30, 2015 at 4:37 am

I was dx with PsA about 17 years ago and took methotrexate for several years until TNF blockers came out. I first took Enbrel injections in 2006 - 2010. Then wasn't working well anymore switched to Humira until Dec 2014. I was dx with stage 2b metastatic invasive lobular carcomia , breast cancer on my 50th b-day. My mammogram when I started Humira was NORMAL!!! The primary tumor is 5 cm x 5 cm (li[Show More]I was dx with PsA about 17 years ago and took methotrexate for several years until TNF blockers came out. I first took Enbrel injections in 2006 - 2010. Then wasn't working well anymore switched to Humira until Dec 2014. I was dx with stage 2b metastatic invasive lobular carcomia , breast cancer on my 50th b-day. My mammogram when I started Humira was NORMAL!!! The primary tumor is 5 cm x 5 cm (lime size). I have heard from at least 4 or 5 physicians talking under their breath that it was the TNF blockers. No history of cancer in either side of family. To date I had 6 months hard core chemo. 3 weeks later mastectomy & removal of 7 lymph nodes. 4 weeks after I started & finished 2 months of radiation and barely tolerated the serious burns on neck, chest,under arm right side of torso & back shoulder blade. At the time I started radiation I also started the first of a year of milder chemo. 2 weeks ago I went to ER and found out I had a very large abcess behind my chest wall and went into surgery before my mother could get there. I am 3 weeks late for my chemo. & have a 5 cm deep by 4 cm hole on my right torso (where a chest tube is usually placed) and home health comes daily to change & clean & repack the hole. It has too close on its own from the inside to outside. I worked as a Paramedic for 20 years & could care for my incision except I am unable due to location.All on top of my own immune system attacking my bones & connective tissue from PsA. I took breaks from the ambulance and had knee and back surgeries.I KNOW THE TNF BLOCKERS DID THIS TO ME!!!! THEY NEED TO PAY, THEY KNEW THE RISK FROM THE DRUG STUDIES!!!! I read alot about them recently. I NEED A LAW FIRM THAT WILL GO AFTER THE DRUG COMPANIES!!!! It is a full time job being sick as it is 91 miles round trip Mon - Fri. I forgot , I have a titanium port under my left collar bone for life that will need to be flushed every 8 weeks for life. I lost my extra long pink hair. ( that didn't bother me & I didn't have to shave my long legs & pitts) I lost my fingernails & toenails after they turned black for months ( that is painful). I'm sure there is more but I'm sure you get the gest of it. The doctors & researchers along with the drug companies are selling the most expensive medication made and getting richer by the day at the expense of us ill people trying too live a somewhat normal life. GOD BLESS YOU ALL Regards, Jo Ann

DeEtte

January 6, 2014 at 6:45 pm

My late husband Jeff took Remincade for Chrones Disease He developed T cell lymphoma and died within three months. I can\\\'t believe that these drugs are allowed to be prescribed. I see them advertised for skin conditions for gods sake..... UNREAL. Please warn anyone you know taking these drugs that they are deadly.

Toni

October 28, 2012 at 6:57 pm

I was diagnosed with rheumatoid arthritis in 2001. I have been on Remicade and Imuran since October 2002. I also have severe degenerated Disc disease in my lower back. Needless to say I am used to feeling very fatigued and have some degree of pain on a daily basis. But over the past several months I've been losing weight without trying, I am nauseous on a daily basis, I have no energy and generall[Show More]I was diagnosed with rheumatoid arthritis in 2001. I have been on Remicade and Imuran since October 2002. I also have severe degenerated Disc disease in my lower back. Needless to say I am used to feeling very fatigued and have some degree of pain on a daily basis. But over the past several months I've been losing weight without trying, I am nauseous on a daily basis, I have no energy and generally feel unwell. I am very worried about what I have learned lately about the possibility of Lymphoma when taking Remicade along with Imuran. Does anyone know if there is a blood test or some other test I can have done to find out if I have Lymphoma?

Richard

October 23, 2012 at 11:35 pm

Oh, I forgot the bonus i got,,,,, 10 aortic aneurysms, 3 were repaired and others are to be monitored every 6 months, Yay what fun {NOT} :(

Richard

October 23, 2012 at 11:29 pm

12-17-11 I was admitted to the hospital. Two hours later i crashed and woke 6 days later on the vent. They told me i had a serious infection, bacterial meningitis. I've been on antibotics since and still have a high white count, so now they are testing me for cancers, lymphoma is where they are starting. They took a biopsy 10-12-12. I should know results in 2-3 weeks. I've had R.A. since 1989 and [Show More]12-17-11 I was admitted to the hospital. Two hours later i crashed and woke 6 days later on the vent. They told me i had a serious infection, bacterial meningitis. I've been on antibotics since and still have a high white count, so now they are testing me for cancers, lymphoma is where they are starting. They took a biopsy 10-12-12. I should know results in 2-3 weeks. I've had R.A. since 1989 and also i've been on long term steroid use. Of course i was told to discontinue enbrel after my hospital stay. When i went into the hospital in Dec. I didn't have a specialist there to say yes the Enbrel or steroid was the cause, but the consensus of the doctors i saw agreed that it was the most probable cause, i just got my medicare and medicaid. . I've been on antibotics since Dec-2011 and still have a high white count. Since Dec-2011 my life has changed so much and not for the good

Tim

October 18, 2012 at 4:27 pm

I have been taking enbrel for 9 years now and my dermatologist tells me that my white blood count is low. she tells me to cut my dosage in half and see what the count is in 3 months. 3 moths late i went down again. I t was at a 3.3 and now its at a 3.0. she is sending me to see a hematologist this coming up monday. I am scared hearing all theses stories. is it something i need to be worried about?[Show More]I have been taking enbrel for 9 years now and my dermatologist tells me that my white blood count is low. she tells me to cut my dosage in half and see what the count is in 3 months. 3 moths late i went down again. I t was at a 3.3 and now its at a 3.0. she is sending me to see a hematologist this coming up monday. I am scared hearing all theses stories. is it something i need to be worried about? I am going crazy..........

carolynn

April 23, 2012 at 11:23 am

My Husband has been taking Humira for 2 years now. He is 51 with ankylosing spondylitis but other wise very good health. No problems with blood pressure he does not smoke or drink and his cholesterol is normal. He had 2 strokes on April 16,2012. The Dr. in the ER asked about medication and once he found out that he was taking Humira he said that it was the only thing that he could think of that c[Show More]My Husband has been taking Humira for 2 years now. He is 51 with ankylosing spondylitis but other wise very good health. No problems with blood pressure he does not smoke or drink and his cholesterol is normal. He had 2 strokes on April 16,2012. The Dr. in the ER asked about medication and once he found out that he was taking Humira he said that it was the only thing that he could think of that caused the Strokes. Thankfully my husband will be alright. But he will never take this drug again! There are several lawsuits pending to remove it ..WHY don't they get this information to the Dr's who prescribe it ...if you are reading this and don't know what to do ..GET OFF IT NOW ..better to be safe then sorry.

Rhonda

October 13, 2011 at 5:39 pm

I have been taking Enbrel for 9 years now. 5 days ago I noticed a lump (about the size of a small rubber ball) in my lower neck next to my clavical bone. My dr. originally thought it was my thyroid but my TSH levels are normal. Since then I have had an ultra sound that determined a solid mass on the left side of my neck and a choloid cyst on the right side. I had a nuclear scan yesterday and am [Show More]I have been taking Enbrel for 9 years now. 5 days ago I noticed a lump (about the size of a small rubber ball) in my lower neck next to my clavical bone. My dr. originally thought it was my thyroid but my TSH levels are normal. Since then I have had an ultra sound that determined a solid mass on the left side of my neck and a choloid cyst on the right side. I had a nuclear scan yesterday and am anxiously waiting on the results. I have been reading about lymphoma and it has me scared to death. I am praying that it's not cancer but after reading some of these posts, I'm really scared.

normand

June 8, 2011 at 3:40 am

i took embrel for about 2 years for psoriasis then it stopped working so i was put on humira . now im told i got lyphnoid cancer and need a byopsy , then go from there . i was so happy to see my psoriasis go but the price i am paying is my life . my wife cries herself to sleep , i can feel the cancer in my stomach just eating away at me . i dont think im gonna make it . had i known this was the ou[Show More]i took embrel for about 2 years for psoriasis then it stopped working so i was put on humira . now im told i got lyphnoid cancer and need a byopsy , then go from there . i was so happy to see my psoriasis go but the price i am paying is my life . my wife cries herself to sleep , i can feel the cancer in my stomach just eating away at me . i dont think im gonna make it . had i known this was the outcome i would never have taken it , its great i was told . not true

Anthony

March 9, 2011 at 8:47 am

My husband had taken remicade, humaria and imuran. He suffered from crohns. Tony developed antibodies to the remicade still battling crohns the gastro dr desides to change the meds he's still having problems with the crohns and now has Phemphigoid. Blistering of the skin from his head to his toes, bleeding gums, flushing of the skin anywhere andeverywhere. Some times his ears look as though th[Show More]My husband had taken remicade, humaria and imuran. He suffered from crohns. Tony developed antibodies to the remicade still battling crohns the gastro dr desides to change the meds he's still having problems with the crohns and now has Phemphigoid. Blistering of the skin from his head to his toes, bleeding gums, flushing of the skin anywhere andeverywhere. Some times his ears look as though the are frost bit. Back and forth to the dentist, peroidontist, and eye Dr.'s 3 different ones' each a specialist in his field. Also to the dermatoligists. twice biopsyed his gums & forehead to then be told phemphigoid bullous. I truley feel this is still not the right diaognosis. Even went to a RA specialist he had no idea what to do. We then went to UK thinking wow a real blessing. No they say no insurance no Dr. will want to see you. Funny that's the really big problem now his left eye has scar tissue that heed operating on and the eye cream prescribed could cause him to totally lose sight. He has to go and have the bottom lashes pulled because they are growing inward. He eyes at times look as they could peel. No money no insurance no help. Only prayer and God .

kim

January 20, 2011 at 5:20 pm

My Sister is 35 years old and just udderwent a stem cell transplant. She had been on tnf inhibitors for over 2 years after fighting severe crohns , She then became so ill we almost lost her several times , kidney falure,heart failure. she had developed multiple myoloma and amloidosis. There is no cure, myoloma is in fact a blood cancer. After her stem cell transplant she had heart failure and fla[Show More]My Sister is 35 years old and just udderwent a stem cell transplant. She had been on tnf inhibitors for over 2 years after fighting severe crohns , She then became so ill we almost lost her several times , kidney falure,heart failure. she had developed multiple myoloma and amloidosis. There is no cure, myoloma is in fact a blood cancer. After her stem cell transplant she had heart failure and flatlined in the hospital 2 times. she now has a pace maker to keep her heart working. We dont know what the future holds for her and her 5 children, she can no longer work and they are losing thier home!!!! I am so mad this is not right..... These drug companys must be stopped !!!

Amanda

October 23, 2010 at 4:10 am

My husband had psoriasis also and has tried all medications on the market. A few years ago he went to a public meeting at ahospital about the wonders of the widely used and absolutely safe drug Humeira...so they said. He has now been diagnosed with Mantle Cell Lymphoma at 52 years of age. Normally this type of cancer affects older white males. I am absolutely sure the drug is why he has this c[Show More]My husband had psoriasis also and has tried all medications on the market. A few years ago he went to a public meeting at ahospital about the wonders of the widely used and absolutely safe drug Humeira...so they said. He has now been diagnosed with Mantle Cell Lymphoma at 52 years of age. Normally this type of cancer affects older white males. I am absolutely sure the drug is why he has this cancer. My husband has been very health conscious ..never smoked or drank and exercised all the time. His dermotologist convinced him that it waas safe. Another side effect of the drug is kidney stones. My husband suffered with a large stone last year. The devastatuon of the news alone is enough to fight these pharmaceutical companies and doctors that promote these drugs.

Nancy

October 14, 2010 at 4:51 pm

If a Class Action Lawsuit starts, let us know. We are in and will fight to the end.

Rachael

September 30, 2010 at 4:30 am

I just turned 30 this month and have four children. Have run the course from Enbrel to Humira and now Remicade to control otherwise crippling PsA. My left tonsil has been swollen for 4 1/2 years, the exact same amount of time I have been on these drugs. I finally got tired of it, and it was getting painful--not like a sore throat, but physical pain. I went to see an ENT doctor expecting to sched[Show More]I just turned 30 this month and have four children. Have run the course from Enbrel to Humira and now Remicade to control otherwise crippling PsA. My left tonsil has been swollen for 4 1/2 years, the exact same amount of time I have been on these drugs. I finally got tired of it, and it was getting painful--not like a sore throat, but physical pain. I went to see an ENT doctor expecting to schedule a tonsillectomy. He drops the "C" word after being obviously shocked at the appearance of my throat. What gets me is I have asked several other doctors, including my rheumatologist, about my tonsil. His response? "That just means your immune system is working." I finally got up the courage to google lymphoma today, and I, to be honest, am freaked out. What would I do without Jesus? I can't imagine going through this alone.

Glenn

September 24, 2010 at 2:35 am

My Wife has been on enbrel then this was discontinued due to a swelling and a rash. She moved to humira and after 6 weeks has had symtoms that sound like a TIA. Headache for weeks then vision, tingling and loss of speech. The speech came back mostly in a few hours but left side of her face looks weak when she smiles.. etc still in hospital being tested but as she is only 34 and we have 3 children [Show More]My Wife has been on enbrel then this was discontinued due to a swelling and a rash. She moved to humira and after 6 weeks has had symtoms that sound like a TIA. Headache for weeks then vision, tingling and loss of speech. The speech came back mostly in a few hours but left side of her face looks weak when she smiles.. etc still in hospital being tested but as she is only 34 and we have 3 children wonder if this drug has been tested in people previously on enbrel.

Angie

September 12, 2010 at 4:25 am

My husband is 49 years old and was prescribed Humira in April 2008. The last injection of Humira that he gave himself was June 30, at approximately 7pm. He had a massive stroke in the early morning of July 1, 2010. I know that the Humira caused his stroke and after researching further I found out that the longer a person takes Humira, the chances of a heart attack or stroke increase as Humira [Show More]My husband is 49 years old and was prescribed Humira in April 2008. The last injection of Humira that he gave himself was June 30, at approximately 7pm. He had a massive stroke in the early morning of July 1, 2010. I know that the Humira caused his stroke and after researching further I found out that the longer a person takes Humira, the chances of a heart attack or stroke increase as Humira can cause blood clots along with many other things. Also, Humira was given a "black box" warning in August of 2009. This is the harshest warning that a drug is given but evidently most doctors aren't even aware of this warning. Had we been informed of this warning my husband would have stopped Humira immediately. Thank god I still have my husband but our lives has changed drastically because of Humira and we are praying that nothing else is going on in his body because of this drug.

Nancy

August 31, 2010 at 5:03 pm

Debbie on July 17, 2010. Non-Hodgkins Lymphoma is a side effect of Enbrel, Humira and Remicade. These drugs almost killed my husband. Read the Comment by Nancy on 9 March 2010. God bless you and we pray He protects you from this terrible disease.

amy

July 29, 2010 at 2:22 pm

I am a 36 year old female and I am under going highly unusual, SERIOUS medical issues as of late; dual paralysis of both hands, a 3 cm necrotic mass in my right lung with an unknown fungus inside, beginning stages of kidney stones, unexplained edema. Took remicade and humira for Crohn's disease. unable to adequately perform daily tasks.

Debbie

July 17, 2010 at 6:27 pm

WORRIED! I used to inject Methotrexate& Enbrel for over 5 years, then I was recently put on Humira for RA & Crohns, all this Cancer talk is really scaring me. What is the chance/percentage wise of my contracting any of these cancers/leukemias? I'm miserable without the medication. I do have a lot of new symptoms, not sure of. Thanks for anyones opinions/help.

Peter

June 3, 2010 at 5:40 pm

My Father took Enbrel for his RA for a few years and then his WBC went up. They did cancer testing but were never sure. So the doctor put him on another TNF Inhibitor, Humira (can't figure that out to this day), and my Father ended up with a full blown blast crisis of AML. He passed away from complications of the leukemia and the cancer treatment. I am convinced that these TNF Blockers are the cau[Show More]My Father took Enbrel for his RA for a few years and then his WBC went up. They did cancer testing but were never sure. So the doctor put him on another TNF Inhibitor, Humira (can't figure that out to this day), and my Father ended up with a full blown blast crisis of AML. He passed away from complications of the leukemia and the cancer treatment. I am convinced that these TNF Blockers are the cause of my Father's death. Doctors and the FDA are not coming forth with the public as to the real danger of these drugs. These drugs should be taken off the market and those responsible for it ought to be held accountable.

Teresa

May 26, 2010 at 9:34 pm

Hello, just wanted to pipe in here also, my husband has had psoriasis and psoriatic arthritis for about 12 years now. After many other medications did not work, he was told to try Enbrel, the gold standard, creme da creme for both conditions. It did indeed clear up his skin, and his joints stopped hurting, life was good.. right up till last May when he was diagnosed with Stage 3 Hodgkin Lymphoma[Show More]Hello, just wanted to pipe in here also, my husband has had psoriasis and psoriatic arthritis for about 12 years now. After many other medications did not work, he was told to try Enbrel, the gold standard, creme da creme for both conditions. It did indeed clear up his skin, and his joints stopped hurting, life was good.. right up till last May when he was diagnosed with Stage 3 Hodgkin Lymphoma. After 7 grueling months of heavy chemo and a few set backs, he is now showing no evidence of disease, thank God, but still, it was the Enbrel , we feel as does the oncologist, that caused this horrible cancer. Praying he stays in remission and does not require a stem cell, God bless all the people who trusted this " MIRICLE " drug and now suffer daily because of it. Wish there was a class action law suit against the company.

Ida

May 23, 2010 at 5:04 pm

My daughter is 35, has Chrones Disease and took Remicade and Imuran for several years. She has developed Hepatosplenic T-Cell lymphoma. This is an aggressive, stage IV, deadly cancer that affects bone marrow, spleen and liver primarily, She is undergoing chemo and will have a stem cell transplant next month. She was not aware of the dire warnings that are now part of the Remicade web site[Show More]My daughter is 35, has Chrones Disease and took Remicade and Imuran for several years. She has developed Hepatosplenic T-Cell lymphoma. This is an aggressive, stage IV, deadly cancer that affects bone marrow, spleen and liver primarily, She is undergoing chemo and will have a stem cell transplant next month. She was not aware of the dire warnings that are now part of the Remicade web site. Be aware that HSTCL does not just affect children and young men who take Remicade.

Nancy

March 9, 2010 at 1:02 pm

I felt my husband's story fits this article. From 2001 until December 2005, my husband, Lewis, took Remicade, Enbrel, and Humira for RA. In February 2005 he was first diagnosed with monoclonal protein in his blood. Then, on March 8, 2007, he was diagnosed with Non Hodgkin's Mantle Cell Lymphoma. He began taking the drugs before Johnson and Johnson, i.e. Centocor, Abbott, and Amgen/Wyeth announce[Show More]I felt my husband's story fits this article. From 2001 until December 2005, my husband, Lewis, took Remicade, Enbrel, and Humira for RA. In February 2005 he was first diagnosed with monoclonal protein in his blood. Then, on March 8, 2007, he was diagnosed with Non Hodgkin's Mantle Cell Lymphoma. He began taking the drugs before Johnson and Johnson, i.e. Centocor, Abbott, and Amgen/Wyeth announced that TNF Inhibitors could cause Lymphoma. Upon diagnosis, my husband was given six months to live; however, he had a Stem Cell Transplant on August 27, 2007, at Wake Forest Medical Center, Winston-Salem, NC. His last CT Scan still shows tumors in his abdominal area. Our family and especially Lewis, have been and are still going through a nightmare over these drugs. All RA victims need to be aware of what these TNF Inhibitors can do to them. This should not be happening to Lewis. Through our experience with these drugs, we have learned that if someone is a victim of deadly Lymphoma from taking these drugs, there is no recourse. Doctors won't help because the drug companies treat them to luxurious trips and vacations so the doctors will prescribe the drugs to patients. Furthermore, hospitals won't help because these drug companies are benefactors on building and equipment projects for the hospitals. Therefore, families just continue to suffer over the results of these drugs. We hired an attorney who found these facts for us. We know these drugs caused this deadly Lymphoma in my husband. He and his sister are within one year in age, they both have the same genes and the same degree of RA. Lewis was treated with these three drugs and his sister wasn't treated with the drugs. Lewis has Non- Hodgkin's Mantle Cell Lymphoma and his sister doesn't have it. Unique case, proof that the drugs caused the Lymphoma in my husband. His doctor has written three letters stating that he believes that the TNF Inhibitors caused the Lymphoma because his sister did not take the drugs and she is fine. Also, the RA doctor found the Monoclonal protein in Lewis's about six months before the found the Lymphoma. Please share this truth about TNF Inhibitors. Remicade, Enbrel, and Humira are KILLER drugs. This is not fiction; this is a man's life. One life is One too many. These drugs are not just affecting children, they are killing middle aged people also.

sarena

January 26, 2010 at 10:39 pm

Eric, pls tell me that you're not serious. i have just read this and your post. i've been on enbrel for 4.5 yrs for PsA and am now panicked, don't know whether to come off enbrel, quit my job that i've spent years working on to adopt a strict lifestyle that hopefully won't require the use of TNF drugs. i'm so panicked. oh and i'm pregnant as well with my first...

Eric

December 27, 2009 at 4:19 pm

I have been using Enbrel for about four years and have just been diognosed with Lymphoma.

Remicade Lawsuits : AboutLawsuits.com

September 5, 2008 at 3:03 pm

[...] June 2008, the FDA released an early communication about an ongoing safety review involving Remicade and a possible association with the development of lymphoma and other cancers among childre.... At least 30 reports of childhood cancer were received by the FDA involving the use of TNF [...]

Enbrel Lawsuits — AboutLawsuits.com

June 5, 2008 at 3:41 pm

[...] In June 2008, the FDA released an early communication about an ongoing safety review involving Enbrel and a possible association with the development of lymphoma and other cancers among children .... At least 30 reports of childhood cancer were received by the FDA involving the use of TNF [...]

Humira Lawsuits — AboutLawsuits.com

June 5, 2008 at 3:38 pm

[...] FDA released an early communication about an ongoing safety review involving Humira and a possible association with the development of lymphoma and other cancers among children and young adults using.... At least 30 reports of childhood cancer were received by the FDA involving the use of TNF [...]
"*" indicates required fields