FDA Prepared to Ban Alcoholic Energy Drinks, Senator Says
November 17, 2010
By: Staff Writers
Federal regulators are reportedly preparing to ban drinks that contain both alcohol and caffeine, like Four Loko and Joose, following a number of deaths and hospitalizations among young people who drank them. 
In a press release issued on Tuesday, Sen. Charles Schumer said that the FDA is preparing to send a notice to manufacturers of alcoholic energy drinks that their products are not considered safe and will effectively ban them from the market.
The FDA has not publicly confirmed the alcoholic energy drink recall, but some caffeinated alcoholic beverage manufacturers say they are preparing to remove caffeine and other energy drink ingredients from their products to keep them on the market.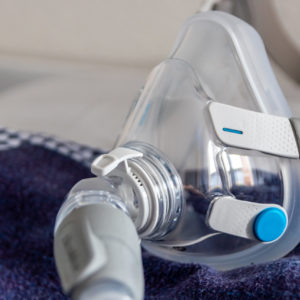 Did You Know?
Millions of Philips CPAP Machines Recalled
Philips DreamStation, CPAP and BiPAP machines sold in recent years may pose a risk of cancer, lung damage and other injuries.
Learn More
The push to get the products off the market has been sparked by a growing number of problems with energy drinks. In August, 18-year-old Nicole Lynn Celestino, from Long Island, New York, died of cardiac arrest after drinking Four Loko. She had also taken a diet pill the same day. In October, nine Central Washington University students, ranging in age from 17 to 19, were hospitalized after drinking Four Loko. One student nearly died due to a high blood alcohol level. The incident got Four Loko dubbed "blackout in a can" by Washington Governor Chris Gregoire and the name stuck in the popular media.
Lawmakers and regulators say that the beverages are a deadly combination, utilizing the popularity of energy drinks and marketed in bright, stylish cans in a way that draws youthful drinkers, many underage. Some of the drinks contain the alcohol equivalent of four cans of beer and the caffeine of three cups of coffee. Experts say that the caffeine negates the body's warning signs that someone has had too much to drink, making them alert and awake even at dangerous levels of intoxication.
Alcohol energy drinks are heavily used by underage drinkers and college students, often involving binge drinking and other reckless behavior. A 2007 study by researchers from Wake Forest University found that mixing alcohol, a depressant, and caffeine, a stimulant, can cause the drinker to be unaware of how intoxicated they actually are. The study found that college students who mixed caffeine and alcohol were more likely to be hurt, injured, ride with an intoxicated driver, or take advantage of someone else sexually.
The FDA has been investigating the safety of the drinks for about a year, and notified manufacturers that they had to show that using caffeine as an additive in alcoholic beverages was safe. However, it has not officially announced a ban of the drinks. Sen. Schumer, however, says the FDA ban is coming soon, and that the Federal Trade Commission is also planning to notify manufacturers that they are engaged in potentially illegal marketing of unsafe alcoholic beverages.
"Let these rulings serve as a warning to anyone who tried to peddle dangerous and toxic brews to our children. Do it and we will shut you down," Sen. Schumer said in his press release. "This ruling should be the nail in the coffin of these dangerous and toxic drinks. Parents should be able to rest a little easier knowing that soon their children won't have access to this deadly brew."
A number of states have already banned the drinks, including Michigan, New York, Oklahoma, Utah and Washington.
Phusion Projects Inc., the makers of Four Loko, the most popular alcoholic energy drink on the market, announced that they will remove caffeine, guarana and taurine from their drinks, despite a belief that they are safe. Launched in August 2008, Four Loko took off and now brings in about $200 million in annual sales.
The company's founders pointed out that drinks such as rum and coke and Irish coffee have long combined caffeine and alcohol and have not been questioned. Phusion Projects officials said their calls for fair, clear and consistent packaging and manufacturing standards in lieu of a total ban was ignored.
In October 2008, a group of one hundred scientists and physicians, led by a neuroscientist at Johns Hopkins School of Medicine, sent a petition to the FDA urging the agency to increase regulation of all energy drinks, including non-alcohol energy drinks, such as Red Bull, Rock Star, Monster and Full Throttle. The experts indicated that the wide disparity in caffeine and alcohol content in various brands of energy drinks is not properly noted on the products, increasing the risk of caffeine intoxication and alcohol-related injuries.
In recent years, some major beverage manufacturers decided to remove caffeinated alcoholic drinks from the market under an agreement with the FDA. Both Anheuser-Busch and MillerCoors removed caffeine from Tilt, Sparks, and Bud Extra, and agreed not to market any other caffeinated alcoholic beverages.
A product liability lawsuit was filed against MillerCoors over Sparks in September 2009 by the Center for Science in the Public Interest, a consumer advocacy group. The Center charged that Sparks contained unauthorized additives and posed a safety and health risk to consumers. The lawsuit also alleged that Sparks was actively marketed to minors and other young people. Anheuser-Busch faced similar lawsuits from advocacy groups and state attorney generals before they pulled Tilt and Bud Extra.
Photo Courtesy of Austin Uhler via Wikimedia Commons public domain.
Pamela

February 20, 2013 at 3:47 am

my daughter got a D.U.I. LOST CUSTODY OF HER SON AND LAST WEEK WOKE UP ON A VENTALATOR ALL BECAUSE OF sPARKS ENERGY DRINKS.tHE DOCTOR SAID IF HER FRIEND HAD NOT FOUND HER SHE WOULD HAVE DIED.i WILLD O EVERYTHING i CAN TO GET THESE ENERGY DRINKS OFF OF THE MARKET.pEOPLE ARE MAKING MILLIONS AND CAUSING HEARTACHE FOR FAMILIES.My daughter almost died and she has lost custoddy of her son.They are very [Show More]my daughter got a D.U.I. LOST CUSTODY OF HER SON AND LAST WEEK WOKE UP ON A VENTALATOR ALL BECAUSE OF sPARKS ENERGY DRINKS.tHE DOCTOR SAID IF HER FRIEND HAD NOT FOUND HER SHE WOULD HAVE DIED.i WILLD O EVERYTHING i CAN TO GET THESE ENERGY DRINKS OFF OF THE MARKET.pEOPLE ARE MAKING MILLIONS AND CAUSING HEARTACHE FOR FAMILIES.My daughter almost died and she has lost custoddy of her son.They are very addictive.

Stephanie

March 20, 2012 at 11:38 pm

I recently got arrested for a DUI after drinking 1 1/2 cans of tilt. Before I bought one I was having terrible headaches & nothing made it go away. I bought these at a convenient store thinking that this would numb my headache. I was on my way shopping w my boyfriend & our 2 babies 5 & 23 mos. I wasn't driving. Then we came home, I went grocery shopping by myself, rode abt 15 minutes t[Show More]I recently got arrested for a DUI after drinking 1 1/2 cans of tilt. Before I bought one I was having terrible headaches & nothing made it go away. I bought these at a convenient store thinking that this would numb my headache. I was on my way shopping w my boyfriend & our 2 babies 5 & 23 mos. I wasn't driving. Then we came home, I went grocery shopping by myself, rode abt 15 minutes to look at a house for sale & then fell asleep at a stop sign w my foot on the brake. A 911 call was made & I got arrested. I was so confused as to why they had pulled me over. I was fine enough to walk in 3 in small heels rt before that & didn't feel drunk at all. I just got s new car in Sept, had 2 babies, wasn't partying, or driving bad. At the hospital my blood test was a .298 & I have a witness as to what I drank. Having a DUI in the past, I would never drive if I thought I was illegal. At .30 u can go into a coma. If I was rt under a .30 4 hrs after I drank the 1st one, it's a wonder im alive. The alcohol volume has to be falsely labeled! This is a very dangerous drink! It needs to be pulled from shelves before it ruins anymore lives!

Jo

September 11, 2011 at 11:52 pm

Lisa, Can you tell us what actually happened to your son that caused him to black out and wake up in the hospital. I'm trying to research the effects of these energy drinks on teens. Thank you.

Lisa

March 9, 2011 at 7:08 pm

My 17yr old son drank a Tilt about a month ago. He only remembers drinking 1 large can and then sitting on a couch watching a movie with friends. The next thing he remembers is waking up in ICU with a ventilator hooked up to him. Parents and kids need to be advised about the effects of these alcohol/energy drinks!!!!

noah

November 18, 2010 at 11:21 pm

I used to drink the "sparks" alot. I will first hand tell you that they make you act "different". my experience with sparks you could say was a bad one..... i used to drink them heavil;y and discovered that i had heart problems. i had to have a bi-ventrical defibrulator put in me and i believe that the sparks was the cause of the problem. i am currently thinking about speaking with a lawyer a[Show More]I used to drink the "sparks" alot. I will first hand tell you that they make you act "different". my experience with sparks you could say was a bad one..... i used to drink them heavil;y and discovered that i had heart problems. i had to have a bi-ventrical defibrulator put in me and i believe that the sparks was the cause of the problem. i am currently thinking about speaking with a lawyer about filing a large lawsuit against the makers of sparks. this has caused me and my family a lot of stressful times.... while i know it was my fault for drinking them so heavily, i believe it is the makers fault too for not properly advertising the risks involved with these drinks
"*" indicates required fields