FDA Seeks to Improve Postapproval Safety Studies for Drugs Used During Pregnancy
September 12, 2023
By: Martha Garcia
Federal drug regulators are calling for improvements to clinical trials and postmarketing data, to ensure the safety of medications used during pregnancy.
The U.S. Food and Drug Administration (FDA) published a FDA Voices Blog post on September 11, announcing plans and timelines for improving focus on evaluating the risks associated with pregnancy drug use, including hosting a workshop to discuss safety knowledge and drug labeling.
There are more than 5.5 million pregnancies in the United States every year, and many pregnant women suffer from chronic conditions like epilepsy or asthma, which require continued use of medications. In addition, other women develop conditions during pregnancy, such as hypertension and pregnancy-related diabetes, which also result in the need to prescribe drugs, many of which have an unknown side effect on the unborn child.
Postapproval Pregnancy Medication Studies
Roughly 50% of pregnant women use at least one prescription medication during pregnancy, and in many cases women continue to use prior prescriptions before they realize they are pregnant. Despite the widespread use, few clinical trials include data on pregnant women, whom are often excluded for safety reasons.
However, Dr. Patrizia Cavazonni, director of the Center for Drug Evaluation and Research (CDER), and Amy Ramandadham, staff director of Drug Safety Operations at CDER, said in the blog post that it is crucial to provide appropriate information on the safety of medication use during pregnancy.
"Postapproval pregnancy safety studies (or studies that focus on medication use after approval) can help guide clinical practice and provide useful information for product labeling," they wrote. "To achieve this, the medical community needs to improve the quality of pregnancy safety studies so that they yield as much relevant information as possible."
These studies, conducted after the drugs hit the market, can provide important use and safety data among pregnant users, the FDA indicates.
The agency recognizes its role in improving the safety of clinical studies during pregnancy to help provide accurate use data, which should then be reflected on the drug's warning label, the blog post states.
This is not the first time in recent years the FDA has focused on this issue. In 2014, the agency held a public meeting on postapproval pregnancy study approaches. In 2019, the agency issued draft guidance for conducting pregnancy drug safety studies. The draft guidance proposed broader guidelines for conducting clinical trials involving pregnant women.
Pregnancy Medication Data Workshop
The planned public workshop is intended to help develop a framework that describes how to optimally use data from postapproval pregnancy studies. The information should help evaluate safety markers and identify useful information to include in product labeling for patients and doctors, FDA officials say.
The two-day public workshop is scheduled for September 18-19. Attendees will assess the current processes to evaluate postapproval pregnancy safety information. They will also evaluate ways to improve both research and safety data.
Workshop sessions will focus on different study types, designs, and registries for patients with various conditions and identifying knowledge gaps in medication use during pregnancy.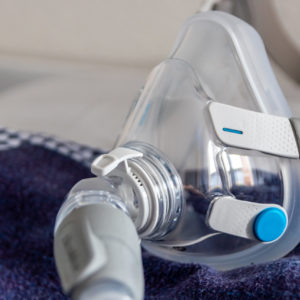 Did You Know?
Millions of Philips CPAP Machines Recalled
Philips DreamStation, CPAP and BiPAP machines sold in recent years may pose a risk of cancer, lung damage and other injuries.
Learn More
In 2024, the FDA plans to publish a report compiling the data from the workshop and begin five demonstration projects to address gaps in safety knowledge for study designs among pregnant people.
By 2027, the FDA will update the framework using the results of the demonstration projects and publish the findings.
The workshop will be held at the National Press Club in Washington, D.C. Those who wish to participate in the workshop can register to attend in person, or register to attend virtually.
"*" indicates required fields