FDA Begins Rejecting E-Cigarette Approval Applications, Banning 55,000 Products
August 30, 2021
By: Russell Maas
Following a 2019 court order requiring all e-cigarette manufacturers to submit applications to the FDA which outlined health benefits of their products and steps to prevent new teen nicotine addictions, federal regulators have issued their first round of denials which will result result in a ban for tens of thousands of vaping products.
The FDA released its first e-cigarette marketing denial orders (MDOs) on August 26, affecting more than 55,000 e-cigarette and vaping products, collectively referred to as electronic nicotine delivery systems (ENDS).
The ruling indicates three companies failed to provide evidence their products provide adult smokers with a healthier alternative to quitting traditional cigarettes sufficient enough to outweigh the risk of addiction among teen users.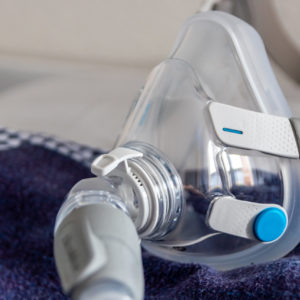 Did You Know?
Millions of Philips CPAP Machines Recalled
Philips DreamStation, CPAP and BiPAP machines sold in recent years may pose a risk of cancer, lung damage and other injuries.
Learn More
Teen vaping addictions have become a major public health crisis over the last decade, with the aggressive marketing of JUUL and other products, which were specifically targeted to teens and prior non-smokers through social media and other advertisements. The products have been blamed for fueling another generation of Americans with lifelong tobacco addictions, which increases the risk that the young users will ultimately switch to traditional tobacco burning products.
According to the U.S. Centers for Disease Control and Prevention (CDC), nearly 14% of middle school students, and 38% of high school students reported having used e-cigarettes.
As a result of the growing youth nicotine addiction rates, the FDA used its oversight authority under section 910 of the Federal Food, Drug, and Cosmetic Act to require all e-cigarette manufacturers to submit premarket tobacco product applications (PMTAs) for electronic nicotine delivery systems (ENDS) by September of this year.
Under the new rule to submit PMTA's, the FDA's final guidance outlined a series of recommendations for manufacturers to consider when submitting their application. This included instructions on explaining how they intend to market their products in a way that discourages teen and underage use. The guidance also warns that manufacturers should provide details on how they intend to prevent lithium ion batteries used in e-cigarettes from exploding.
According to the FDA, more than 500 companies have submitted applications seeking market approval for electronic nicotine delivery products, covering over 6.5 million e-cigarette, vape devices and liquid nicotine products.
In the agency's first round of application reviews, officials rejected applications from JD Nova Group LLC, Great American Vapes, and Vapor Salon, effectively banning more than 55,000 e-cigarette and vaping products sold by the three manufacturers.
The products were rejected because they are non-tobacco-flavored ENDS, and they include flavors such as Apple Crumble, Dr. Cola and Cinnamon Toast Cereal, which pose a risk of attraction to teens and young children, the FDA reported.
Past research has shown fruity, candy, sweet and buttery flavored vape liquids increase the risk a teen will start, and continue to vape when compared those who use flavorless products, tobacco flavor, or menthol.
According to a study published in 2019, 93% of high school students used nontraditional or candy flavor e-cigarette products, compared to only 6% who used only traditional flavors. Researchers found using nontraditional flavors, like candy or fruit flavors, increased the likelihood teens would continue to vape. More than 60% of teens who used candy-like flavors still vaped six months later.
In January 2020, the FDA issued a long-anticipated policy banning unauthorized flavored e-cigarette products that appeal to kids, including fruit and mint flavors. The policy indicated only traditional tobacco flavors and menthol flavors would be allowed to remain on the market without being subject to penalties and enforcement actions.
However, earlier this year in April, the FDA announced their intent to eliminate menthol-flavored tobacco products from the U.S. market, stating the cooling sensation of menthol helps mask the harshness of tobacco, making it popular among younger individuals and prior non-smokers, and may increase the risk they may develop a smoking addiction and making it harder to quit.
JUUL Decision Expected Next Week
As the FDA continues to review hundreds of applications, many consumers are awaiting the agency's looming September 9, deadline to determine whether JUUL pods are more of a health benefit or health threat.
The JUUL vape pens, which were introduced in 2015, are designed to look like USB drives, allowing teens to hide their vaping habit from parents and school officials. The pods were also sold in a variety of candy-like flavors intended to appeal to prior non-smokers, and the manufacturer targeted teens through social media and other efforts that failed to disclose the high levels of nicotine, which may cause life-long addiction problems.
Currently, more than 4,500 JUUL lawsuits are being pursued against the company by individuals, school districts and municipalities, each involving similar allegations that the e-cigarette manufacturer caused a new generation of teens and young adults to become addicted to nicotine by encouraging minors or prior non-smokers to use their vaping products.
"*" indicates required fields