Proposed FDA E-Cigarette Restrictions Stop Short Of Flavored Products Ban
November 16, 2018
By: Russell Maas
Following two months of deliberations, meetings and threats, federal regulators have announced new restrictions on flavored electronic cigarette products, which stop just short of a full ban. 
On November 15, FDA Commissioner Scott Gottlieb issued a statement announcing the restrictions designed to prevent teen use of electronic nicotine delivery systems (ENDS), more commonly known as electronic cigarettes or vape pods. The new regulations have grown out of a tobacco framework plan announced in July 2017, which came after the FDA was named as the regulatory authority over all tobacco products.
"Today, I'm directing the FDA's Center for Tobacco Products (CTP) to revisit this compliance policy as it applies to deemed ENDS products that are flavored, including all flavors other than tobacco, mint and menthol," Gottlieb announced. "The changes I seek would protect kids by having all flavored ENDS products (other than tobacco, mint and menthol flavors or non-flavored products) sold in age-restricted, in-person locations and, if sold online, under heightened practices for age verification."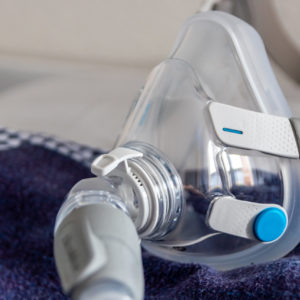 Did You Know?
Millions of Philips CPAP Machines Recalled
Philips DreamStation, CPAP and BiPAP machines sold in recent years may pose a risk of cancer, lung damage and other injuries.
Learn More
What locations will be affected remains unclear at this stage, but it could mean that flavored electronic cigarette products will only be sold in places where age-verification is required. Gottlieb has since told media outlets that the move would require retailers to put in place measures to ensure the products are not being sold to children.
Gottlieb also indicated that the agency is struggling to decide what to do about mint and menthol-flavored electronic cigarettes and other tobacco products. However, he indicated that the FDA will soon issue a Notice of Proposed Rulemaking seeking to ban menthol cigarettes and all flavored cigars.
That would be a major change in tobacco regulation, potentially having a much larger effect than restrictions on vaping. However, it could take years before such a rulemaking results in actual market changes.
"The bottom line is that these efforts to address flavors and protect youth would dramatically impact the ability of American kids to access tobacco products that we know are both appealing and addicting. This policy framework reflects a re-doubling of the FDA's efforts to protect kids from all nicotine-containing products," Gottlieb said in his statement. "They also reflect a very careful public health balance that we're trying to achieve. A balance between closing the on-ramp for kids to become addicted to nicotine through combustible and non-combustible products, while maintaining access to potentially less harmful forms of nicotine delivery through ENDS for adult smokers seeking to transition away from combustible tobacco products."
New CDC Report Warns Of Widespread Teen Vaping
The announcement of the upcoming regulations came at the same time that the U.S. Centers for Disease Control and Prevention issued a new youth tobacco study which found e-cigarette use by minors has grown significantly within the last year. The study indicates more than 3.6 million middle and high school students report having become consistent e-cigarette users in 2018.
One in five high school kids and one in twenty middle school kids currently use e-cigarettes according to results of the recent National Youth Tobacco Survey, citing an increase of more than 1.5 million youth e-cigarette users when compared to 2017 figures. Experts attribute the drastic increase in youth e-cigarette users to candy-flavored nicotine and the development of sleek, USB-shaped vaping devices such as Juul, which have high nicotine concentrations.
The survey found high school e-cigarette users increased from 1.5 percent in 2011 to approximately 20.8 percent in 2018. E-cigarette use from middle schoolers increased from .06 percent in 2011 to nearly five percent in 2018. Overall, e-cigarette use has increased by 78 percent from 2017 to 2018, while flavored nicotine product sales have skyrocketed.
The new regulations also come following the announcement of an "action plan" by JUUL Labs earlier this week, which indicates several flavors of its JUUL vape pods will no longer be sold at over 90,000 retail stores, including convenience stores and other traditional tobacco retailers, as well as specialty vape shops.
The company also indicated it will be shutting down most of its social media feeds, including its Facebook and Instagram pages, which many say were targeted at teens. The company is leaving up its Twitter account, however, which it says will be used for non-promotional communications only. A quarter of that Twitter account's followers, according to one recent analysis, are under the age of 18.
"*" indicates required fields