FDA Warns Consumers About Unproven Claims of "Wellness" Vapes
December 13, 2021
By: Martha Garcia
Federal drug regulators are warning about false "wellness" vaping claims being made by some manufacturers, which suggest certain e-cigarettes help to fight off tumors or treat asthma, ADHD or dementia.
On December 7, the FDA issued a press release alerting the public about unproven statements being made by several companies about wellness vapes, which fail to adequately warning about the harmful risks associated with vaping or disclose that the devices contain unlisted ingredients that could be toxic and result in adverse health effects.
These vaping products are advertised as providing various health benefits, but the claims are false. No vaping products are approved by the FDA to prevent or treat any health conditions or diseases, according to the agency.
Manufacturers of these wellness vapes promote the products as providing mental clarity, able to treat tumors or asthma. Some have also claimed to alleviate symptoms of chemotherapy, treat ADHD, dementia, anxiety and depression and even prevent anemia.
The FDA warns that all of the claims are unproven. Agency officials called these products ineffective, a waste of consumer money, unsafe for human use, and warned they may prevent a person from seeking an appropriate diagnosis and treatment from a healthcare professional.
Vaping Health Risks
Additionally, these products may present other risks. For example, since the vapes are inhaled by consumers it can trigger severe coughing, cause airway tightening, and make speaking and breathing difficult.
Because they are not approved by the FDA, there is no way to know if the products contain ingredients or impurities which can cause side effects, make current existing symptoms worse, or lead to permanent damage like bronchiolitis obliterans, also known as popcorn lung. A study published in 2019 found many e-liquids contain chemicals linked to increased risk of popcorn lung.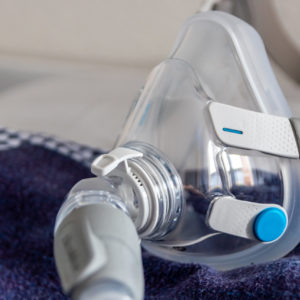 Did You Know?
Millions of Philips CPAP Machines Recalled
Philips DreamStation, CPAP and BiPAP machines sold in recent years may pose a risk of cancer, lung damage and other injuries.
Learn More
Furthermore, consumers with underlying health problems like diabetes, lung conditions or heart disease may face an increased risk of serious complications after using these so-called wellness products.
Some vaping products, including these wellness vapes, contain carcinogens, petroleum distillates, diacetyl, toxic heavy metals, herbicides, and other hazardous chemicals, including diethylene glycol, which is found in antifreeze. More concerning, ingredients like these can be hidden under labels such as "proprietary blends" which do not require manufacturers to list the specific chemicals on the ingredient list.
The FDA warning emphasizes consumers should be wary of claims like "miracle cure" or "guaranteed results." If a company made a health breakthrough, the news, researchers or the government would discuss and advertise this is great detail.
These products are often labeled as dietary supplements, vitamins, all-natural, inhalers, infusers, vaporizers, wellness vapes, aroma therapies and other items. They are all considered harmful and unsafe for consumers.
The FDA has also received complaints about these products being sold illegally to minors. As a result, the FDA issued warning letters to the companies for illegally selling the products with unproven health claims and requested the companies take immediate action to address the violations. If the companies do not comply, the agency can take enforcement actions.
If you think a vaping product may have caused serious side effects or illness to you or someone you know, immediately stop using the product and contact your doctor, the agency recommends. Then, report the side effect or illness to the FDA's MedWatch Adverse Event Reporting program or call 800-FDA-1088.
"*" indicates required fields