Fisher-Price Baby Sleeper Class Action Lawsuit Filed Over Mold Problems
January 15, 2013
By: Russell Maas
An Alabama family has filed a class action lawsuit against Fisher-Price, Mattel, and Target, alleging that their baby suffered bronchiolitis and other health problems caused from exposure to mold on recalled baby sleepers. 
The complaint (PDF) was filed by Jason Dane Harris and Rachael Marie Dabbs Harris on January 11, in the U.S. District Court for the Northern District of Alabama, Eastern Division.
Fisher-Price Inc., Mattel Inc., Target Corporation and Target Corporate Services Inc. are named as defendants in the lawsuit, which seeks class action status to represent all individuals who have purchased the Newborn Rock n' Play Sleeper since 2009, and suffered injury or damages as a result of mold developing on the baby bed.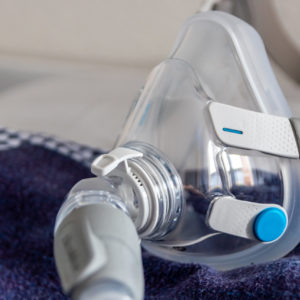 Did You Know?
Millions of Philips CPAP Machines Recalled
Philips DreamStation, CPAP and BiPAP machines sold in recent years may pose a risk of cancer, lung damage and other injuries.
Learn More
The Harris family received a Newborn Rock n' Play Sleeper as a gift in approximately July 2012, shortly after their child was born. The family indicates that they used the product daily until the child was almost 3 months old, at which time they had to take the infant to the hospital due to Respiratory Syncytial Virus ("RSV"), a form of bronchiolitis.
As a result of the mold exposure, the Harris's infant needed various treatments and was placed under monitors for his breathing. The infant was then placed on antibiotics and also suffered ear and eye infections with random vomiting, allegedly due to mold exposure from the baby sleeper.
Infant Products Require Extra Care, Lawsuit Claims
The complaint alleges that the defendants breached a duty to all plaintiffs and class members by not exercising reasonable care in the manufacturing and distribution of the baby sleeper. The claim further alleges that the defendants had a heightened duty of care, because of the great risk of danger associated with manufacturing items for infants.
A Fisher-Price Rock n' Play Sleeper recall was announced by the U.S. Consumer Product Safety Commission (CPSC) on January 8, after at least 600 reports were received of mold developing between the removable seat cushion and the hard plastic frame of the Sleeper.
The CPSC has advised if the product is not cleaned frequently and thoroughly, mold can develop in areas that are not visible.  Of the 600 reports, at least 16 consumers have reported that their infants have been treated for respiratory issues, coughs and hives after sleeping in the product.
The recalled baby sleepers were manufactured in China and imported by Fisher-Price of East Aurora, New York and sold at mass merchandise stores nationwide and online since September 2009 for between $50 and $85.
The lawsuit charges the defendants with negligence, wantonness, and violations of Alabama's extended manufacturer's liability laws. The family seeks  ecomonic, compensatory, and punitive damages.
Crystal

December 24, 2017 at 7:01 am

My son used this and I cleaned it as often as I possibly could!! This thing was not meant to come apart!!! I had to stop using it after I saw mold. I still tried to clean it but the mild got sooooo bad I had to take a pair of scissors and cut it all up and throw it away as I refused to let anyone use it ever again!!! Let me know if another law suit is filed!! My son also got severe flat head f[Show More]My son used this and I cleaned it as often as I possibly could!! This thing was not meant to come apart!!! I had to stop using it after I saw mold. I still tried to clean it but the mild got sooooo bad I had to take a pair of scissors and cut it all up and throw it away as I refused to let anyone use it ever again!!! Let me know if another law suit is filed!! My son also got severe flat head from this exact rnp. He's 7 now and still has issues from it!!!!!

Richelle

November 1, 2017 at 12:19 am

My daughter was just sick from this product...need to find out how to start another class action

Amie

January 25, 2013 at 9:35 pm

Same happened to us, as well as it lead to my daughter developing a flat head. I fought with them more months and they didn't even refund what I paid for it. During our conversations they were told they were aware of these complaints ( mold and flat head). That was in mid to late 2011. Yet there is just a recall now?!

LANEY

January 16, 2013 at 2:17 pm

If you have filed a lawsuit regarding this please contact me . I am wanting to do the same but don't know where to start. I have contacted fisher price numerous times no response. Our child has been suffering from bronchiolitis for numerous months & many doctor & ER visits. Thank you
"*" indicates required fields