Food Additives May Increase Risk of Bowel Problems: Study
February 26, 2015
By: Martha Garcia
New research suggests that the additives found in many common processed foods may be causing digestive issues like inflammatory bowel disease, Crohn's disease and colitis, as well as contributing to the growing problem of obesity. 
In a study published this week in the medical journal Nature, researchers fed mice low concentrations of two common food emulsifiers and found that the effects promoted inflammatory bowel disease (IBD) and contributed to the development of chronic inflammatory diseases, collectively referred to as metabolic syndrome.
Researchers from Georgia State University fed mice low concentrations of carboxymethylcellulose and polysorbate 80 diluted in their drinking water and food. These two emulsifiers are common additives in ice cream, candy, margarine, mayonnaise, packaged bread and many other processed foods.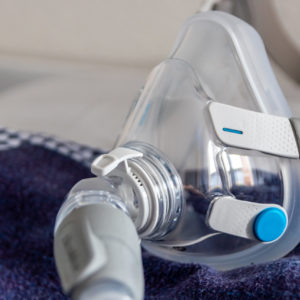 Did You Know?
Millions of Philips CPAP Machines Recalled
Philips DreamStation, CPAP and BiPAP machines sold in recent years may pose a risk of cancer, lung damage and other injuries.
Learn More
Behoit Chassaing, lead author of the study, and the team of researchers, observed the mice began to experience issues that mimic inflammatory bowel disease, which includes ulcerative colitis and Crohn's disease.
In addition, the mice developed metabolic syndrome, or obesity-related diseases, such as blood glucose abnormalities and increased body weight and abdominal fat weight.
In humans, developing metabolic syndrome further increases the risk of developing type-2 diabetes, heart disease and stroke.
Chassaing said the effects seen in the mice may also be observed in humans as well.
Additives Disrupt Gut Bacteria
Inflammatory bowel disease (IBD), which is a broad condition that includes Crohn's and ulcerative colitis, results in side effects like diarrhea, abdominal cramps, rectal bleeding, fever, joint pain, loss of appetite and fatigue. Serious complications can lead to the need for surgery to remove the colon or portions of the intestines.
The intestinal tract is inhabited by a community of 100 trillion microbes that offer health benefits, especially concerning metabolism and immune development. Disruption of the gut microbiota is associated with several chronic inflammatory diseases, including IBD and metabolic syndrome.
Researchers determined that the emulsifiers, chemicals commonly used to improve the texture and extend the shelf life of processed foods, disrupted the gut microbiota and  changed the composition of the gut bacteria. They also induced inflammation, having the potential to promote disease associated with gut inflammation.
The intestines are protected by a multilayered mucus that covers the surface, keeping the gut microbiota safe and able to produce healthful effects. However, the emulsifiers allow other bacteria to be more apt to infiltrate the dense mucus layer protecting the intestines, causing widespread side effects.
Study researchers hypothesized a correlation between the emulsifiers and destruction of the gut bacteria, but noted they were surprised to see how strong the effects were.
The incidence of IBD and metabolic syndrome started rising in the mid-20th century, at the same time food manufacturers began widespread use of emulsifiers, researchers said.
Researchers are planning to conduct further studies on humans and are already studying the effects of other emulsifiers used in food products.
"*" indicates required fields