New Food Poisoning Identification Methods Revealed by CDC, FDA, FSIS
February 25, 2015
By: Russell Maas
Federal health officials have outlined new methods and practices that are designed to more quickly identify the source of food poisoning outbreaks in the U.S., which cause millions of illnesses every year. 
The U.S. Centers for Disease Control and Prevention (CDC) released a new report on February 24, announcing new protocols for identifying the different types of food groups that contribute to the nearly 9 million foodborne related illnesses that occur annually.
This first report is merely a stepping stone in the long term fight against foodborne illnesses, according to the CDC, which is working to develop effective prevention policies that are to gain a better understanding of the foods contributing to the problem.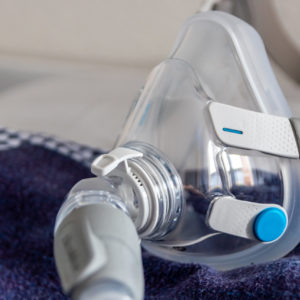 Did You Know?
Millions of Philips CPAP Machines Recalled
Philips DreamStation, CPAP and BiPAP machines sold in recent years may pose a risk of cancer, lung damage and other injuries.
Learn More
The newly released report was conducted by the Interagency Food Safety Analytics Collaboration (IFSAC), which included the CDC, the USDA's Food Safety Inspection Service (FSIS), and the Food and Drug Administration (FDA).
The agencies collaborated efforts to focus on how to improve data and methods used to estimate foodborne illness source attribution, and how to provide timely estimates of source attribution for the four most common pathogens. By analyzing 597 Salmonella, E.Coli, Listeria, and Campylobacter outbreaks with majority of the focus on the last five years, IFSAC was able to attribute the illnesses to 17 food categories.
An exploratory analyses was performed, which identified four variables that were significantly and most associated with illnesses reported for each outbreak. The four variables were the type of pathogen, the food category, where the food items were prepared, and whether exposures to the implicated food occurred in multiple states.
The results indicated more than 80% of E.coli O157:H7 outbreaks were attributed to beef and vegetable row crops. Researchers found that 77% of salmonella food poisoning cases were attributed to seeded vegetables, 75% of Campylobacter illnesses were caused by dairy products, particularly raw milk products, and more than 80% of Listeria food poisoning cases were attributed to fruit and dairy products.
According to the IFSAC report, by assessing which food groups were most responsible for growing the particular pathogen, effective screening methods and policies could be implemented to target those pathogens and significantly decrease the illness rates.
CDC Gaining Ground in War Against Food Poisoning
According to the CDC, the number of foodborne illness outbreaks is down 32% in comparison to the last five years. However, in 2013, researchers identified 29,444 illnesses, 1,184 hospitalizations and at least 23 deaths that were linked to 675 outbreaks in 2009 and 852 in 2010.
Government health agencies have been increasing their efforts for methods to curb food related outbreaks across the nation. In September 2014, the FDA issued a Food Safety Challenge, inviting food safety experts, scientists, academics, entrepreneurs, and innovators to compete for a grand prize of $500,000 that will go to the winner or winners who can create the most efficient and effective solutions to detecting Salmonella in food products, thus helping reduce cases of salmonella food poisoning.
The FDA targeted Salmonella due to the illnesses contribution to roughly 380 deaths annually as well as 19,000 hospitalizations each year, leading it to be the largest cause of death and hospitalizations related to foodborne illnesses.
Another major contributor to food related recalls is Listeria monocytogens, which according to health officials, causes about 2,500 illnesses annually and has nearly a 20% fatality rate. Listeria infections, if not treated, can cause severe adverse health consequences; especially if the infection spreads from the intestines in to the blood stream and nervous system, which can cause meningitis and other complications.
"*" indicates required fields