Four Loko Injury Lawsuits Result in Insurance Coverage Dispute
April 29, 2013
By: Irvin Jackson
The makers of the alcoholic drink Four Loko, which was also once sold as an energy drink, have filed a lawsuit against their insurers, alleging that the insurance companies did not provide enough coverage to protect the manufacturer against injury lawsuits filed by consumers who say they were harmed by the drink. 
According to a recent report by Law360, Phusion Projects Inc. filed a lawsuit earlier this month in Illinois state court against A.F. Crissie & Co. Ltd. and Selective Insurance Co. of South Carolina.
The lawsuit attempts to hold A.F. Crissie liable for damages in four Four Loko injury lawsuits brought by individuals who allege they suffered health problems from the alcoholic energy drink. Selective is targeted by claims that it has an obligation to defend and indemnify the company against Four Loko lawsuits.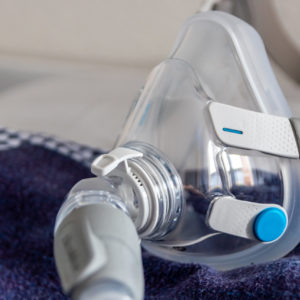 Did You Know?
Millions of Philips CPAP Machines Recalled
Philips DreamStation, CPAP and BiPAP machines sold in recent years may pose a risk of cancer, lung damage and other injuries.
Learn More
The complaint stems from a ruling earlier this year by a federal judge who determined that two other insurance companies, Netherlands Insurance Co. and Indiana Insurance Co., did not have to cover Four Loko's legal expenses, because of exclusions for liquor liabilities that were included in their contracts. Phusion claims that A.F. Crissie, contracted by the company in 2009 to find it adequate insurance, knew the drink was alcoholic and failed to provide the proper insurance coverage as contracted.
The company allegedly advised Phusion not to get liquor liability because it only sold to distributors.
In 2010, the FDA issued warning letters to all manufacturers of alcoholic caffeinated beverages, indicating that the combination of alcohol and caffeine was dangerous, effectively shutting down the alcoholic energy drink industry.
Four Loko was the most popular alcoholic energy drink on the market before those drinks were banned, with an estimated $200 million in annual sales. Chicago-based Phusion Projects, the makers of Four Loko, have reformulated the drink and removed the caffeine, guarana and other ingredients that are normally used in so-called energy drinks.
In its previous formulation, Four Loko had a 12% alcohol content, equivalent to about four beers, and three times the amount of caffeine as a regular cup of coffee, all in a 23.5-ounce can that sold for as little as $2.75. After nine Washington state college students were hospitalized for binge drinking Four Loko, it was dubbed "blackout in a can."
Since the ban on alcoholic energy drinks, more attention has been focused on non-alcoholic energy drinks as well, following the death of a 14 year old California girl who suffered cardiac arrest last year that was allegedly caused by caffeine overdose after drinking two Monster Energy drinks over a 24 hour-period. Her parents are currently pursuing a wrongful death lawsuit against Monster Energy Corp.
The American Academy of Pediatrics (AAP) warns that children should not consumer any energy drinks, as the risk of caffein overdose may be especially harmful for children, who should not consume more than 100 mg of caffeine in a day. Most energy drinks currently on the market contain more than that amount and some have nearly three times as much.
A recent study published in the Journal of the American Medical Association linked energy drinks to serious side effects, such as increased heart rate, sleep disturbances, hyperglycemia and diuresis. Other reports have indicated that emergency room visits from energy drinks are rising, doubling over the past four years.
"*" indicates required fields