Four Loko Wrongful Death Lawsuit Filed by Family of 15 Year Old Boy
May 20, 2011
By: Staff Writers
The family of a 15-year-old boy killed last year when he was struck by a car has filed a wrongful death lawsuit against the makers of Four Loko, a caffeinated alcoholic beverage that has been linked to several deaths.
The Four Loko lawsuit was filed in Cook County CIrcuit Court in Illinois by the parents of John Donald Rupp III, who died in September 2010. According to allegations raised in the complaint, the 15 year old boy drank two cans of Four Loko at a concert, causing him to begin to act erratic. Concert staff called the parents to come get him, and once Rupp was home, he unexpectedly ran out onto a busy road where he was struck by a passing car. He died the next day.
Two months after the incident, the FDA concluded a year-long investigation into the safety of drinks that mix large amounts of alcohol and caffeine, like Four Loko. In November 2010, the FDA issued warning letters to the manufacturers of these drinks, essentially shutting down the alcohol energy drink industry.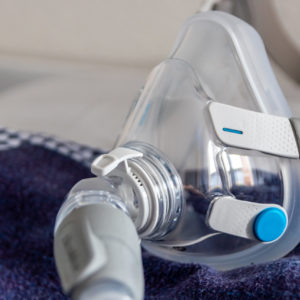 Did You Know?
Millions of Philips CPAP Machines Recalled
Philips DreamStation, CPAP and BiPAP machines sold in recent years may pose a risk of cancer, lung damage and other injuries.
Learn More
Four Loko was the most popular alcoholic energy drink on the market before those drinks were banned, with an estimated $200 million in annual sales. Chicago-based Phusion Projects, the makers of Four Loko, have reformulated the drink and removed the caffeine, guarana and other ingredients that are normally used in so-called energy drinks.
In its previous formulation, Four Loko had a 12% alcohol content, equivalent to about four beers, and three times the amount of caffeine as a regular cup of coffee, all in a 23.5-ounce can that sold for as little as $2.75. After nine Washington state college students were hospitalized for binge drinking Four Loko, it was dubbed "blackout in a can."
The Rupp lawsuit is at least the second Four Loko wrongful death lawsuit filed against the company. Immediately after the FDA warned alcoholic energy drink manufacturers to stop making their beverages, the family of Jason Keiran sued the company in Orange County Circuit Court. The family's lawsuit claims that the 20 year old college student drank a massive amount of Four Loko before shooting himself in the head with a .22-caliber pistol, killing himself.
Phusion Projects stated that it was saddened by Rupp's death, but said it intended to defend itself against the lawsuit. The company also pointed out that Four Loko no longer contains energy drink properties. However, the Rupp family said they still believe the high alcohol content and sweet flavoring of Four Loko makes it too dangerous to remain on store shelves. 
In October 2008, a group of one hundred scientists and physicians, led by a neuroscientist at Johns Hopkins School of Medicine, sent a petition to the FDA urging the agency to increase regulation of all energy drinks, including non-alcohol energy drinks, such as Red Bull, Rock Star, Monster and Full Throttle. The experts indicated that the wide disparity in caffeine and alcohol content in various brands of energy drinks is not properly noted on the products, increasing the risk of caffeine intoxication and alcohol-related injuries.
Photo Courtesy of Austin Uhler via Wikimedia Commons public domain.
Adrianna

June 17, 2011 at 11:42 pm

Yesterday I drank a Four Loko drink. Just one and that was all. The last of the drink was later poured out that day. That must have been the strongest and most powerful drink I have ever had. It messed me up so bad!!!!! I could not feel my body at all !!!!!! It made me feel so terrible!!!!! So I looked it up and found out that the reason for the way I felt was because they add a hallucinogenic ca[Show More]Yesterday I drank a Four Loko drink. Just one and that was all. The last of the drink was later poured out that day. That must have been the strongest and most powerful drink I have ever had. It messed me up so bad!!!!! I could not feel my body at all !!!!!! It made me feel so terrible!!!!! So I looked it up and found out that the reason for the way I felt was because they add a hallucinogenic called wormwood to the drink. The FDA reports that it is very unsafe and causes nerve damage. Why would they even make such a drink? They need to take it off the market before it kills someone or the people drinking it kill somebody! I do not want anyone to go through what I went through, It's awful !

Maria

June 2, 2011 at 12:51 am

My Son was working for Company that distributed Monster Enery drink he became dependent on them.He was in good health exercised daily.It was a freak accident the autopsy report was suppose to be in with in 90 days its allready been over180 days and still no autopsy report.also when my Son was having this heart attack the Ambulance made him get up after he collapsed and walk him outside where the s[Show More]My Son was working for Company that distributed Monster Enery drink he became dependent on them.He was in good health exercised daily.It was a freak accident the autopsy report was suppose to be in with in 90 days its allready been over180 days and still no autopsy report.also when my Son was having this heart attack the Ambulance made him get up after he collapsed and walk him outside where the stretcher was at. He was speaking to his Wife while being straped to the stretcher and he arrived dead at the Hospital.

Kristen

May 20, 2011 at 5:38 pm

My fiance, was drinking this and it was before they took out the energy part in it. However, he did act really crazy. He actually went and robbed a store, and now he's serving 5 years. For something he really had NO control over. My stepdad was drinking these on newyears in 2010 and he fell off a porch and broke his hand. He's an alcholic and this never happens with any type of alchol. he only dru[Show More]My fiance, was drinking this and it was before they took out the energy part in it. However, he did act really crazy. He actually went and robbed a store, and now he's serving 5 years. For something he really had NO control over. My stepdad was drinking these on newyears in 2010 and he fell off a porch and broke his hand. He's an alcholic and this never happens with any type of alchol. he only drunk two. So
"*" indicates required fields