Fresenius Hemodialysis Machine Recall Issued Due to Toxic Compound Exposure Risks
October 25, 2023
By: Katherine McDaniel
A recall has been issued for certain Fresenius hemodialysis machines, due to a risk that the devices may release toxic compounds into a patient's bloodstream, which can result in serious health consequences.
The U.S. Food and Drug Administration (FDA) announced the Fresenius hemodialysis machine recall on October 24, indicating that the machines had tubing held together with silicone materials that contains toxic chemicals, which may release from within the machine and enter the patient's bloodstream during treatment.
The machines are used to treat patients suffering from kidney injuries or kidney disease, by filtering the blood from waste, toxins, and excess fluids. However, the FDA indicates the silicone materials may leach from the dialysis tubes and expose patients to harmful chemicals, including non-dioxin-like (NDL) polychlorinated biphenyl acids (PCBAs). The chemicals are chlorine compounds commonly used as technical mixtures in building materials and electrical equipment, which can cause liver problems, endocrine dysfunction, neurobehavioral changes, skin rashes or acne, and even male infertility months to years after exposure.
Fresenius Hemodialysis Machine Toxic Exposure Investigation
Federal health officials first issued a letter to healthcare professionals on May 6, 2022, warning that silicone tubing in certain 2008T, 2008K2, and 2008K models may present risks of NDL PCBAs and NDL polychlorinated biphenyls (PCBs) exposure to patients, and initiated an investigation into the issue. The agency indicated that the devices could release toxic compounds into the bloodstream, posing serious health risks to those receiving treatment for severe kidney injuries or disease.
The FDA recommended healthcare professionals continue providing treatments as necessary, and to consider using an alternative machine, if possible, while the agency and manufacturer investigated the degree and duration of the potential toxin exposure.
In March 2023, the FDA advised that the source of the NDL PCBAs and NDL PCBs stemmed from the chlorinated peroxide initiator used to manufacture the silicone tubing, and the manufacturer modified the silicone tubing to correct the issue. The toxins were not detected in the machines after the new platinum silicone tubing was implemented, prompting the agency to issue a recall this month to correct the machines with the updated material.
Fresenius Hemodialysis Machine Recall
While it is considered a product correction and not a product removal, the FDA has given the Fresenius hemodialysis machine recall a Class I designation, warning healthcare professionals that patients face an increased risk of sustaining serious injuries or death if they continue using the devices.
Fresenius Medical Care indicated that the amount of NDL PCBAs released by the machines decreased over the first month of routine clinical use. However, devices manufactured between August 21, 2008 and June 6, 2022 that were used for less than 36 days (486 hours) may still expose patients to harmful toxins and need updated silicone tubing to correct the issue.
To date, the agency is not aware of any injuries or deaths linked to the hemodialysis machines toxic compound exposures.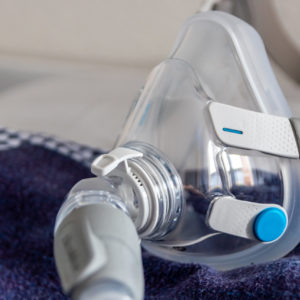 Did You Know?
Millions of Philips CPAP Machines Recalled
Philips DreamStation, CPAP and BiPAP machines sold in recent years may pose a risk of cancer, lung damage and other injuries.
Learn More
The recall impacts approximately 207 Fresenius Medical Care 2008 Series Hemodialysis Machines distributed from August 21, 2008 until June 6, 2022 that require correction, and includes the following models:
2008T HD SYS. W/O CDX BLUESTAR
2008T HD SYS. CDX W/BIBAG BLUESTAR
2008T HD SYS. CDX BLUESTAR
2008T HD SYS. W/O CDX W/BIBAG BLUESTAR
2008T Hemodialysis SYS, with CDX
2008T Hemodialysis System without CDX
2008T Hemodialysis System w/Bibag
2008T GEN 2 Bibag without CDX
Fresenius Medical Care issued an urgent medical device correction letter to customers on September 26, instructing those with machines containing chlorinated peroxide cured silicone tubing used for less than 36 days (486 hours) to contact the manufacturer for free. updated, platinum cured silicone tubing. It also indicated that new machines purchased after October 2022 were manufactured with the new silicone tubing, and do not require correction.
For more information on the recall, or to schedule an appointment to receive the updated tubing, customers may contact Fresenius Medical Care customer service by phone at 1-800-227-2572.
Consumers are urged to report any problems they experienced after using the recalled hemodialysis machines to the FDA MedWatch Adverse Event Reporting program.
"*" indicates required fields