Future of Phillips Respironics CPAP/BiPAP Machine Lawsuits To Be Reviewed by JPML During Hearing Next Month
August 17, 2021
By: Irvin Jackson
As a growing number of individuals nationwide continue to file lawsuits over Philips Respironics CPAP/BiPAP machines which may have released toxic chemicals and particles directly into the mouths of sleep apnea sufferers, the U.S. Judicial Panel on Multidistrict Litigation (JPML) will hold a hearing late next month to discuss how to best manage the cases spread throughout the federal court system.
Philips Respironics, also known as Koninklijke Philips, issued a massive CPAP/BiPAP machine recall in June, which impacted about 3.5 million devices that contain an unsafe and defective sound abatement foam prone to degrade and release black particles or toxic chemicals into the air pathways of individuals who rely on the machines for treatment of sleep apnea and other conditions.
Exposure to the toxic particles and gases released by a polyester-based polyurethane (PE-PUR) foam inside has been linked to reports of cancer, severe respiratory problems and other health complications, according to allegations raised in a growing number of lawsuits and class action claims brought in U.S. District Courts nationwide filed over the past few weeks.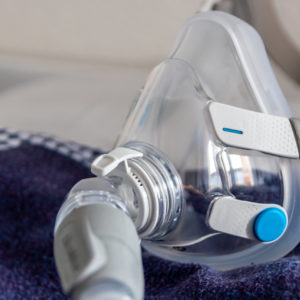 Philips CPAP Recall Lawsuit
On July 7, Thomas R. Starner, a plaintiff who was one of the first to file a lawsuit, brought a motion with the U.S. Judicial Panel on Multidistrict Litigation (JPML), requesting that his case and all similar complaints filed brought throughout the federal court system be consolidated for pretrial proceedings as part of a Philips DreamStation multidistrict litigation (MDL), before U.S. District Judge Timothy J. Savage in the Eastern District of Pennsylvania.
Philips issued a response on July 29, agreeing that the CPAP/BiPAP cases should be centralized, but instead called for the litigation to be consolidated in the District of Massachusetts.
On August 13, the JPML issued a Notice of Hearing Session (PDF), announcing it will hear over the future of the Philips Respironics CPAP/BiPAP machine lawsuits and where the litigation is best managed during a hearing set for September 30, at the Thomas F. Eagleton U.S. Courthouse in St. Louis, Missouri.
Unlike previous hearings over the year and a half during the COVID-19 pandemic, the panel indicates this hearing will be held in person, but still reserves the option of holding the hearing via teleconference or videoconference if the situation warrants it.
Consolidation is common in complex product liability litigation, where a large number of claims have been presented by former users of the same product, alleging similar injuries. Centralizing the Philips CPAP/BiPAP claims would help avoid duplicative discovery, prevent contradictory rulings from different judges, and serve the convenience of the parties, witnesses, and the courts, according to the motion.
Health Concerns with Philips CPAP/BiPAP Machines
The vast majority of the recalled CPAP/BiPAP machines are part of the Philips DreamStation family of products, which individuals suffering from sleep apnea regularly use at night to help keep their air pathways open.
Due to concerns about the serious health risks posed by the machines, the FDA issued a safety communication on June 30, urging people who use Philips DreamStation, CPAP or BiPAP machines for treatment of sleep apnea to immediately stop using their device and contact their healthcare providers for a suitable treatment alternative.
Unfortunately, there is a limited availability for other sleep apnea machines, and alternative treatments for sleep apnea or lifestyle changes may not provide immediate relief, leaving many owners of recalled CPAP/BiPAP machines concerned about side effects they may experience without the therapy. However, the FDA has indicated that for these users, the risk of continuing to use the machine may exceed the benefits, and owners are being encouraged to immediately contact their doctors for further guidance.
The Dutch manufacturer, Koninklijke Philips, N.V. generated over $23 billion in revenue last year, and is expected to face massive liability from lawsuits and CPAP machine settlements over the next few years.
W

July 14, 2022 at 12:46 pm

This has so far given me MGUS. With my level going up I will have multiple myeloma, ENT found a nasopharyngeal, possibly plasmacytoma. The multiple myeloma is incurable. I feel like yet again my future is no longer mine.

Ransom

August 21, 2021 at 7:00 pm

I am bi pap patient using a philips machine. While on this machine I contracted stage 4 kidney cancer Cancer does not run in any of family history
"*" indicates required fields