Public Citizen Calls For Gabapentin To Be Classified As a Controlled Substance
February 10, 2022
By: Martha Garcia
The prominent consumer safety organization Public Citizen has filed an FDA petition, calling for the epilepsy drug gabapentin to be classified as a schedule V controlled substance, warning that users using the prescription medication to get high, which may lead to addiction, overdose and some deaths.
Gabapentin is approved by the U.S, Food and Drug Administration (FDA) to treat epilepsy and neuropathic pain. It is also widely prescribed off label for treatment of alcohol use disorder, chronic cough, hiccups, post-surgical pain, and post-menopausal hot flashes. The closely related drug gabapentin enacarbil is approved to treat restless leg syndrome and post-therapeutic neuralgia. The drugs are also sold under brand names Neurontin, Gralise and Horizant, or for pregabalin-based drugs Lyrica and Lyrica CR, as well as multiple generic versions.
According to the Public Citizen petition, both gabapentin and gabapentin enacarbil should be classified as controlled substances due to the serious risk of misuse and abuse.
From 2011 to 2017, total prescriptions for gabapentin doubled to 64.8 million per year, and data indicates roughly 80% of prescriptions involve off-label uses that were never approved as safe and effective by drug regulators. Side effects of gabapentin can include dizziness, sleepiness, euphoria, psychedelic effects, dependence, and respiratory depression when used with central nervous system depressants, like opioids or benzodiazepines.
In 2019, federal health officials warned using opioids with gabapentin drugs, like Neurontin, or other drugs used to treat nerve conditions, can lead to dangerous breathing problems that can result in hospitalization and death.
There were more than 72,000 reports to the American Association of Poison Control Centers in 2016 involving gabapentin. This was up from roughly 5,900 four years earlier. One report indicated 15% of adults in Kentucky report using the drug to "get high," and one study indicated taking Neurontin increased a person's risk of suicidal behaviors, unintentional overdose and other violent behavior.
"Surveillance and control activities that can reduce the dangers of abuse and misuse are urgently needed," wrote Public Citizen in the petition.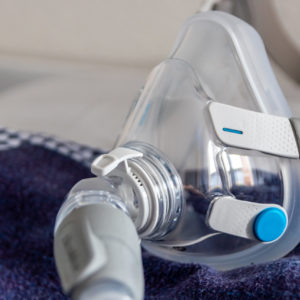 Did You Know?
Millions of Philips CPAP Machines Recalled
Philips DreamStation, CPAP and BiPAP machines sold in recent years may pose a risk of cancer, lung damage and other injuries.
Learn More
Gabapentin is structurally similar to the naturally occurring neurotransmitter gamma-aminobutyric acid (GABA) and the drug pregabalin, which has been classified as a schedule V controlled substance since 2005.
As of November 2020, seven states have classified gabapentin as a schedule V drug and 12 states require prescription monitoring. The United Kingdom classified both gabapentin and pregabalin as controlled substances since 2019.
"The National Forensic Laboratory Information System and the Researched Abuse, Diversion and Addiction-Related Surveillance (RADARS) system have both observed hundreds to thousands of surveillance reports between 2002 and 2017 indicating that gabapentin is increasingly being diverted illegally across the U.S," the Public Citizen petition notes.
Furthermore, evidence indicates more and more users are misusing, abusing or becoming addicted to the drug.
"The failure of the DEA and FDA to schedule gabapentin is even more troubling given that the drug has been identified as a contributing factor to the opioid overdose epidemic that continues to plague our nation," said Michael Abrams, senior health researcher with Public Citizen's Health Research Group and lead author of the petition.
Angela

April 27, 2023 at 7:39 pm

All these years I thought I was getting sick with something Dr's couldn't identify. After looking into the very, very long list of side effects of Gabapentin I realize maybe all of this could be side effects from a medication I was prescribed to help with neuropathy and anxiety. While scrolling through sites looking at side effects I discovered law suits with this med. How do I get involved?

John

April 24, 2023 at 12:46 am

I'd it to late to be part of the settlement, or get any compensation?

Rose

April 14, 2023 at 4:18 pm

I am looking into the lawsuit against Gabapentin. I am 71 years old. Have had 40 years of back pain. I have never been one to take a narcotic. So I have used Tylenol, and hot pads, jacuzzi tub outside for relaxing muscle and nerve pain. I was prescribed Gapapentin and told for pain, non addictive. Now I find out most of my side effects are from Gabapentin. Headaches, vision loss, sleeping to m[Show More]I am looking into the lawsuit against Gabapentin. I am 71 years old. Have had 40 years of back pain. I have never been one to take a narcotic. So I have used Tylenol, and hot pads, jacuzzi tub outside for relaxing muscle and nerve pain. I was prescribed Gapapentin and told for pain, non addictive. Now I find out most of my side effects are from Gabapentin. Headaches, vision loss, sleeping to much, Shakiness, and heavy memory loss. More and more things are happening and can only relate to Gabapentin. My family is upset with me, anxiety issues increased, depression, no interest in doing anything, going anywhere, household chores are less. My levels of interest have faded. I'm afraid to do stairs, driving is a scare dizzy, loss of balance.

Delane

March 23, 2023 at 10:56 pm

I was on 2700 mg a day of Gabapentine. I was scheduled to have kidney stone removal surgery so I just stopped taking it, (I didn't realize the danger of doing that), and the next morning I had HORRIBLE withdrawals and it lasted for 7 days. I honestly wanted to die, it was that bad. I would have never wanted this to happen to my worse enemy. I think there should be a label sayin HUGE label on th[Show More]I was on 2700 mg a day of Gabapentine. I was scheduled to have kidney stone removal surgery so I just stopped taking it, (I didn't realize the danger of doing that), and the next morning I had HORRIBLE withdrawals and it lasted for 7 days. I honestly wanted to die, it was that bad. I would have never wanted this to happen to my worse enemy. I think there should be a label sayin HUGE label on the bottle stated how dangerous it is to if you stop taking these cold turkey. I am so mad that this happened to me because of the not knowing. I think the company should be liable for the suffering the people who go through with withdrawals.

Barbara

March 5, 2023 at 10:57 pm

My husband was put on Gabaentin for Diabetes peripheral arterial disease, then developed Atrial Fibrillation along with Hypertensive Disorder and sleep Apnea. He seem to have more issues with his breathing as he had COPD and before passing October of 2022 he had 4 falls, getting dizzy and also got where his hands were starting to shake.

Julie

February 16, 2023 at 11:18 pm

I have been on gabapentin for almost 10 yrs. Prescribed originally after cancer treatment...then diabetic nerve pain. I never realized the symptoms could be from that . No balance, I always fall. Now I have to walk with a cane. Memory loss has become really bad. Blurred vision. Can barely even drive myself. Always short of breath and have become so weak, I cant take care of my personal needs

Susan

February 7, 2023 at 10:56 am

My 82 yr old mother suffered a 3 week long debilitating episode after having been on gabapentin for a long time. She was curled up in a fetal position unable to speak or feed herself, she could not acknowledge anyone in the room, hallucinating, etc. The neurologist could not find anything wrong with her except for a vitamin B deficiency. My mother went from driving a car and grocery shopping to co[Show More]My 82 yr old mother suffered a 3 week long debilitating episode after having been on gabapentin for a long time. She was curled up in a fetal position unable to speak or feed herself, she could not acknowledge anyone in the room, hallucinating, etc. The neurologist could not find anything wrong with her except for a vitamin B deficiency. My mother went from driving a car and grocery shopping to completely unresponsive in any way. It was well over a month before she was better. We took her off of the gabapentin at the suggestion of a physical therapist. She's never quite been the same. She did not have a stroke and they could not find an infection.

Cathy

February 6, 2023 at 1:41 pm

After taking Gabapentin for approximately 7+ years and suffering severe memory issues - I am seeking information about a class action lawsuit regarding Gabapentin

Linda

January 23, 2023 at 1:34 am

I have taken this drug for over 20 years and have medical, breathing and mental problems. I was unable to bear children I have taken it so long.

Jentry

January 22, 2023 at 8:00 pm

My husband has been on gabapentin 100mg 2 times a day and gabapentin 300mg at night he had a back injury in May of 2020 he's also on other meds for pain. He has tremors shortness of breath trouble breathing at night trouble breathing when he's walking dizziness can't stand long memory loss forgets where he's going gets sidetracked easy. There's days he will cry throughout the day. Sometimes he'll [Show More]My husband has been on gabapentin 100mg 2 times a day and gabapentin 300mg at night he had a back injury in May of 2020 he's also on other meds for pain. He has tremors shortness of breath trouble breathing at night trouble breathing when he's walking dizziness can't stand long memory loss forgets where he's going gets sidetracked easy. There's days he will cry throughout the day. Sometimes he'll lay in bed for about a week at a time. Feels hopeless wishing his meds would work so the body pain would go away. He's miserable sitting in the vehicle for long periods we have to stop frequently. I don't like taking trip with him due to he's in pain all the time!! He has mood swings it's put a toll on our marriage before this back injury and meds not helping he was a happy fun person and full of life. The Doctors put me on gabapentin 100 for restless leg syndrome I was having vivid dreams waking up with night sweats, fear, and crying because the dreams we're so real. I would wake up with shortness of breath trying to breathe trying to catch my breath I'v taking myself off of them I don't know if this has any relations but in May 16th 2022 I had a stroke I'm 42 now but by the age of 41 I was told I've had a total of four strokes.

Linda

January 16, 2023 at 11:57 pm

I've been on gabapentin for 20 yrs. I hurt in my bones a lot . I have bone spurs in my hips ball joints. Ball joints shredding. Weight gain. Along with kidney disease.

Sam

January 7, 2023 at 11:30 pm

I have taking Gabapentin since 2019. I have have numerous falls due to dizziness. Can someone direct me to a law firm that is handling this class action?

Bonnie

January 2, 2023 at 1:31 am

I'm seeking info on lawsuit involving gabapentin & sleep apnea.

Elaine

December 28, 2022 at 1:47 pm

My Son took Gabapentin for three years. Sadly he took his life on nov 12th 2022 Doctors prescribe drugs in a careless, dangerous manner, they are the drug dealers of the world !

Jewell

December 22, 2022 at 10:12 am

I only took 5 doses gabapentin , sent me in to acute afib. Had an auto accident totaled my car due to black out spells. 4 heart procedures. I'm having issues with legs burning worse. I'm allergic to meds I've been prescribed through my life. dizzy spells and mood swings

Jeff

December 2, 2022 at 10:18 am

My now ex wife was given neurotic for "pain" it caused her suicidal thoughts,bed wetting,seizures,believing her dreams were reality,etc.....in short it caused severe mental illness and cost me any possibility of financial stability, too much to explain here but it's a "ANTI SEIZURE MED" ,question your doctors,get second opinions,research ALL medications,don't let what happened to her and me happen[Show More]My now ex wife was given neurotic for "pain" it caused her suicidal thoughts,bed wetting,seizures,believing her dreams were reality,etc.....in short it caused severe mental illness and cost me any possibility of financial stability, too much to explain here but it's a "ANTI SEIZURE MED" ,question your doctors,get second opinions,research ALL medications,don't let what happened to her and me happen to you! !

Deborah

November 23, 2022 at 4:42 am

I have been taking Gabapentin for about 21 years. Currently, my dosage is 800 mg. four times per day to control the pain of neuropathy in my feet. While the horrible burning sensation I felt in feet was controlled, over the course of the ensuing years, I have had to deal with several other health issues that have greatly affected my life. Among those issues, most recently, I had to have a pace mak[Show More]I have been taking Gabapentin for about 21 years. Currently, my dosage is 800 mg. four times per day to control the pain of neuropathy in my feet. While the horrible burning sensation I felt in feet was controlled, over the course of the ensuing years, I have had to deal with several other health issues that have greatly affected my life. Among those issues, most recently, I had to have a pace maker put in due to a slow heartbeat that my doctors could not really find a reason for. I also have memory loss, balance problems, fall asleep at odd times, and at times, cannot express myself clearly when having a conversation. There are times when I have to stand still and hold on to a counter, sink, or other stable object because of waves of dizziness. Recently, I was diagnosed with stage 3 kidney disease. Throughout the past 20 years, I have had periods of depression that has affected my family and my daily life.

Ms. Tamia

November 22, 2022 at 5:20 am

I was on gabapentin yrs ago for many yrs. They even had me taking cymbalta at the same time for nerve pain. I became so mentally unstable, daily feeling like throwing in the towel on life, lack of concentration, memory failure, off balance, loud zaps noises with complete brain shut offs, crying spells, severely depressed, marriage failure, my children lost out on their relationship with their mom[Show More]I was on gabapentin yrs ago for many yrs. They even had me taking cymbalta at the same time for nerve pain. I became so mentally unstable, daily feeling like throwing in the towel on life, lack of concentration, memory failure, off balance, loud zaps noises with complete brain shut offs, crying spells, severely depressed, marriage failure, my children lost out on their relationship with their mom for yrs, My instability became a emotional burden on my elderly parents & my daughter & her husband due to needing a 24hr watch team to prevent an emotional breakdown & suicide while I started trying to stop the meds, falling often, excessive weight gain & water retention, emotionally & physically drained, blurred vision, I couldn't work my office job any more. rambling & unable to concentrate on any subject & became terrified of driving on hwys especially on a bridge or closer to the rails due to feeling off balance & dizzy often.

Jewell

November 22, 2022 at 3:02 am

I'm Looking For Information For The Class Action Lawsuit This Medication Ruined My Life

Tammy

November 20, 2022 at 6:36 pm

I am seeking information about a class action lawsuit regarding Gabapentin

ELVINA

November 14, 2022 at 8:19 pm

HI,I HAVE BEEN ON GABAPENTIN FOR 9 MONTHS,,, MY VISION HAS BEEN BLURRY,,MY MEMORY IS SHOT,,I HAVE ALOT OF PAIN IN MY SALIVA GLAND ON MY LEFT SIDE ,,I HAVE CIDP,CRONIC RA,,THYROID CONDITION,,,I CAN BARLY WALK MY FEET ARE COMPLETELY NUMB,,IM LOSING MY MINE,,,ALSO INFUSIONS OF GAMANEX ,, I THIS I SPELLED IT WRONG

Carey

November 13, 2022 at 6:12 pm

If you have an alternative drug for you, please take. Gabapentin can kill you like is almost did for me

REBECCA

November 1, 2022 at 4:06 pm

MY DAD TOOK GABAPENTIN FOR YEARS AND WAS DX WITH DEMENTIA WHILE TAKING THE DRUGS. IS IN NOW FULL BLOWN DEMENTIA. I NEED HELP.

Melinda

October 31, 2022 at 3:02 am

I have been taking Gabapentin for about 8 years and I've developed memory loss, imbalance, incontinence, blurry vision and a condition that will cause the loss of my vision. I get dizzy and light headed. It has truly effected my health and doesn't give enough relief for my pain. I get eye twitches, headaches, gained considerable weight, really affects my mood and thinking. I used to have an impecc[Show More]I have been taking Gabapentin for about 8 years and I've developed memory loss, imbalance, incontinence, blurry vision and a condition that will cause the loss of my vision. I get dizzy and light headed. It has truly effected my health and doesn't give enough relief for my pain. I get eye twitches, headaches, gained considerable weight, really affects my mood and thinking. I used to have an impeccable memory, but now I forget things within seconds of being told. Have had instances were I've brieflyforgotten where I am. I'm sure it has played part in muscle weakness. I don't know if it has anything to do with having had kidney problems. I thought it was prescribed to me for the nerve pain from my permanent injuries, but it does not help much at all and now I have these other health issues as a result of taking it.

Jacqueline

October 27, 2022 at 1:32 pm

My son has been on Gabapentin for a couple of years. He suffers from memory loss, body tremors, manic episodes, shortness of breath, burning sensations on his skin, insomnia, and most recently seizures. He has been prescribed to take as much as 3600mg per day and is currently at 900mg per day. My son does take other meds due to health issues, but this is the only one that seems to cause notable[Show More]My son has been on Gabapentin for a couple of years. He suffers from memory loss, body tremors, manic episodes, shortness of breath, burning sensations on his skin, insomnia, and most recently seizures. He has been prescribed to take as much as 3600mg per day and is currently at 900mg per day. My son does take other meds due to health issues, but this is the only one that seems to cause notable problems.

dawaris

October 21, 2022 at 10:47 pm

Been taking gabepentin for a while,and having brain fog,forgeting alot,pain on my body,thursty all the time.

Lisa

October 20, 2022 at 9:49 am

My husband was prescribed Gabapentin for anxiety by his psychiatrist and was on it for 3 years slowly increasing it through the years to 800 3x a day. His health progressively declined loss of vision in one eye, memory loss, dementia, muscle weakness and loss in all extremities, swelling of his feet, developed balance issues, a slow walk, that dragged his foot along, incontinence, nausea, dry mout[Show More]My husband was prescribed Gabapentin for anxiety by his psychiatrist and was on it for 3 years slowly increasing it through the years to 800 3x a day. His health progressively declined loss of vision in one eye, memory loss, dementia, muscle weakness and loss in all extremities, swelling of his feet, developed balance issues, a slow walk, that dragged his foot along, incontinence, nausea, dry mouth, severe depression, kidney pain, and more recently falling/fainting. He was complaining to his psychiatrist and rheumatologist about all of these symptoms and not once did either of them say anything about the levels of gaba he was on. We started realizing when he didn't take all 3 during the day that he started to improve and feel a little better that we started to look up side effects and our search was eye opening. According to all the symptoms my husband had with the severity we were scared for his life! Prior to when we asked about side effects the Dr just said it could make you tired so this whole time we weren't thinking it was the gaba. We addressed his psychiatrist a few weeks ago and asked to taper off immediately. It's been almost 3 weeks now via a very slow taper from 800 to 700 to 600 going from 800 3x a day down to 600 3x a day. Almost immediately my husband felt better, the darkness went away, negative thoughts cleared, his eye sight returned, his memory came flooding back, he's feeling his muscles again, walking without sliding his foot or off balance, improved urination. We know this will be a journey to slowly get off. We are devastated the Drs knew exactly what was happening and what they were prescribing and did absolutely nothing when all these severe issues were happening. I'm surprised they had no idea how to help my husband taper off and how to advise what to do. This impacted too many years of our lives. We are grateful we finally figured out the cause - thinking you have early onset of dementia or Alzheimer's, losing your eye sight, autoimmune disease and muscle weakness and other issues at age 52 is scary… we hope this drug hasn't done too much damage and hope to reverse all the effects to get his life back, we are taking control into our own hands. Good luck to anyone going thigh this.

Juan

October 15, 2022 at 3:08 pm

I have been on gabapentin for over 15 years. I have really bad memory issues. I have blurred vision. I cannot function properly. I have impotent issues I do have neuropathy but the medications does not work and it seems that it's just getting worse I need help

Chris

October 15, 2022 at 2:00 pm

The biggest side effect that was listed for GB when I researched it before taking it was cognitive effects which I definitely experienced, I never experienced any kind of euphoria or high from it at all. Being a build up drug you always had to have it in your system for it to be effective and it was for nerve pain and made life somewhat manageable until I could get my spine surgery. I was on 20[Show More]The biggest side effect that was listed for GB when I researched it before taking it was cognitive effects which I definitely experienced, I never experienced any kind of euphoria or high from it at all. Being a build up drug you always had to have it in your system for it to be effective and it was for nerve pain and made life somewhat manageable until I could get my spine surgery. I was on 2000MG a day if I remember correctly 1000 in the morning and another 1000 at night to treat spinal nerve pain down my legs. The side effects were horrible but it was better than the pain, I'm very lucky my surgery improved it enough to not feel the need to take this stuff. I would have my eyes twitching, my short term memory was completely gone, I'd forget absolutely everything and was in a near constant brain fog. I hated that stuff and flushed it all as soon as I didn't need it anymore. Was one of the worst meds I've ever been on. I will say though, it was the only thing that worked on my severe nerve pain so I would hate to see it taken away from people who need it to get relief from chronic pain

Franchesca

October 15, 2022 at 10:19 am

I have been taking gabapentin for two years and now I have severe blurred vision headaches dizziness memory loss

Andrea

October 14, 2022 at 11:38 pm

My doctor prescribed Gabapentin years ago 3 a day 800 mg each pill makes my vision blurry and loosing memory a lot anxiety and feels like my blood is bowled inside me Really bad pill

Courtney

October 14, 2022 at 1:30 pm

I was prescribed gabenpentin for pain in I now have memory loss blurry vision weight gain

Angela

October 4, 2022 at 11:18 pm

I was on 900mg 4 times a day and I can't remember today, this morning Evan, I also have major vision loss. I had to stop driving my car. It's really been hard to adjust and admit I can't remember lots of things or see to go outside in the dark. It's like everything is in 3 d.

JACQUELYN

October 4, 2022 at 6:11 pm

I was prescribed Gabapentin 600 mg. told to take to pills 3 times a day which made it 3600 mg. per day, I was a mess.

Allyson

October 4, 2022 at 1:18 pm

I've been on Gabapentin 800mg for times a day! I have severe memory loss, sometimes I can't get the words out that I want to say! Been having problems with my eyes too!

Edwin

October 3, 2022 at 6:40 pm

Have been on gabapentin for seven years, and have several issues from the use of this drug, memory lose ,sleep problems, anxiety issues heightened,

Megan

October 3, 2022 at 5:07 pm

I was prescribed gabapentin for bipolar disorder, which seemed strange to me. This medication caused me blurred vision, not being able to remember things that had happened just minutes before, I was convinced I was losing my mind and broken. I had breathing issues and felt as if my heart was going to beat out of my chest as well from gabapentin.

Dontranice

October 2, 2022 at 1:04 am

I've been taking Gabapentin for years 4 or more, for fibromyalgia and neuropathy. I've gained so much weight, vision is blurry even with glasses. Also my memory is so bad. I'm only 55 years old. I'm a nurse and couldn't remember very important things concerning my job which was one of the reasons I stopped working. How can I sign up for the lawsuit?

Randy

October 1, 2022 at 7:46 am

This is a bad med. It causes urinary problems and I know now it caused damage where I have to pee seven to eight times a day. Drs have used it to replace opioids and now look what happened. I have to pee so badly that I can barely hold it for a minute or two.

michael

September 30, 2022 at 8:24 am

I've been talking gabenptin for 4 years and have noticed my memory lost not how it should be i also get very dizzy at times it makes my immuse system where im not hungry it should be. But it also helps my sciatica nerve pain very well, but I do take a large amount for it to work.

Selina

September 30, 2022 at 1:08 am

Dizziness . Brain fog . Weight gain blurred vision

Stacy

September 25, 2022 at 10:21 pm

I've been on Gabapentin for almost 10 years and I take 1200 mgs a night. I started because my doctor recommended it for my hot flashes. It also helped me go to sleep.I no longer suffer from hot flashes like I used to, and I truly believe that I'm addicted. Nevermind the fact that I have a substance abuse disorder history, as well as a diagnosed mental disorder that My doctor and previous doctors h[Show More]I've been on Gabapentin for almost 10 years and I take 1200 mgs a night. I started because my doctor recommended it for my hot flashes. It also helped me go to sleep.I no longer suffer from hot flashes like I used to, and I truly believe that I'm addicted. Nevermind the fact that I have a substance abuse disorder history, as well as a diagnosed mental disorder that My doctor and previous doctors have known about. Anyway thanks for the opportunity to share my thoughts.

Penny

September 25, 2022 at 9:13 pm

I have been on gaba for years for back and nerve pain. Take 800 mg 4 times a day. My memory is shot. Cannot remember so mamy things. My son told me he wants me tested for dementia or Alzheimer's it has gotten so bad. My balance sucks sometimes because my legs feel like they weigh a ton. I have also become scatter-brained and cannot focus on my work as well as I used to. Can you help me?

Jolene

September 24, 2022 at 6:48 pm

I've been on gabapentin for 19 yrs and scared to death of the problems its caused me.

Britany

September 23, 2022 at 4:05 pm

I have been on gabapentin since 2018 for my fibromyalgia. A year later they upped it to 800mg. Shortly after being upped, I began having seizures and in 2021 neurological issues. Since beginning it I suffer horrible rashes, I stop breathing and waking choking on air, seizures continue to worsen as well as neurological issues. My teeth are deteriorating. I suffer daily and my concentration and mem[Show More]I have been on gabapentin since 2018 for my fibromyalgia. A year later they upped it to 800mg. Shortly after being upped, I began having seizures and in 2021 neurological issues. Since beginning it I suffer horrible rashes, I stop breathing and waking choking on air, seizures continue to worsen as well as neurological issues. My teeth are deteriorating. I suffer daily and my concentration and memory are bad

Rebecca

September 11, 2022 at 4:00 am

I've been on gabapentin for years. I take 3,000 mgs a day and I've noticed my memory is getting so bad and I'm not even 49 yet. If I run out before I can get my refill I have bad withdrawals. During the holidays I wasn't able to get them filled and I won't ever let myself run out again

Katherine

September 10, 2022 at 2:17 pm

I have been harmed by Lyrica which I've been on since 2015. I started tapering off 600mgs in 2019 and I still have 30 mgs left . I was put on it for neuropathy after 2400mgs of gabapentin that didn't help. This medication is pure poison. I never properly metabolized it. My legs felt like cement bricks. The doctors told me that was my autoimmune getting worse. I was being gaslit . 😡

Rhonda

September 10, 2022 at 12:54 pm

Took this medication for many years I would stop breathing at night only to be woken up choking for air, memory loss is another problem , I felt like I was a zombie , I could barely function! I've had non alcoholic liver disease thanks to this medication! Drs need to stop prescribing it as a fix all for pain and anxiety patients !

Kathleen

September 9, 2022 at 6:12 pm

I've been on gabapentin for less than 6 months to help with my nerve pain. My memory has gotten extremely bad, migraine headaches and I can not focus. My husband wants my doctor to have me tested now for dementia cause I am so off daily. I going to get off this drug. The nerve pain is horrible but I'd rather have the pain then lose myself.

Tammy

September 9, 2022 at 2:01 pm

I've been talking gabenptin for several years and have noticed my memory is quite what it should be. Can that effect my memory? But it also helps my sciatica nerve pain very well, but I do take a large amount for it to work.

Scott

September 8, 2022 at 7:33 pm

I'm on 6000 mg of Gabapentin daily. This is not a misprint . I've been on this dosage for about 13 years. Causing bad memory loss. Lost most of my teeth also, recently had both knees scoped, back surgery and retina detachment..

Katie

September 8, 2022 at 3:48 pm

I have been on this medication for anxiety for years. I have terrible memory loss and speech delay.because of it. In the process of tapering to get off it.

Cristela

September 8, 2022 at 7:28 am

I was in a bad MVA and was prescribed Gaba. I took it for yrs up the dose and down the dose. I took myself off when I got pregnant and let me tell you the memory loss sucks, I was a MA for 13 yrs. Was a straight A student in med school and now I don't remember how to spell things I have to Google med terminology, don't remember dates, conversations, never felt more lost. Not to mention my girls, e[Show More]I was in a bad MVA and was prescribed Gaba. I took it for yrs up the dose and down the dose. I took myself off when I got pregnant and let me tell you the memory loss sucks, I was a MA for 13 yrs. Was a straight A student in med school and now I don't remember how to spell things I have to Google med terminology, don't remember dates, conversations, never felt more lost. Not to mention my girls, everyone I know start there stories or sentences with me like " do you remember"? Or "you don't remember this" I'm so sick of hearing that

Andrea

September 6, 2022 at 12:19 pm

i have been taking this drug for restless legs and pain for 4+years. i have memory issues, severe depression, suicidal ideation, mood swings and agoraphobia all since i started taking this drug. i tried getting off of it and i have severe debilitating withdrawals. i am scared i will never be able to go off of it. how do i sign up for the lawsuit.

Frieda

September 4, 2022 at 4:47 pm

Since my doctor have prescribed me gabapentin after my surgery I have had blurred vision and memory loss, can focus either. I too am going to stop taking it in hopes that I can get some parts of my life back with my memory and eyesight. This is no way to live for anyone and to know that you have these going on and the pain is still there as well. If I would have know this would happen I would hav[Show More]Since my doctor have prescribed me gabapentin after my surgery I have had blurred vision and memory loss, can focus either. I too am going to stop taking it in hopes that I can get some parts of my life back with my memory and eyesight. This is no way to live for anyone and to know that you have these going on and the pain is still there as well. If I would have know this would happen I would have just lived with the pain alone.

Pamela

September 2, 2022 at 11:12 pm

I suffer from severe memory loss and severe breathing problems I have spells I stop breathing in my sleep my vision is blurry I have my head spins I have blackouts I've been taking gabapentin for years I stopped and then my back got bad and I went back to use it for pain some of my toes in certain spots on my legs is numb and it never came back wires me up I can't remember anything anymore and yes[Show More]I suffer from severe memory loss and severe breathing problems I have spells I stop breathing in my sleep my vision is blurry I have my head spins I have blackouts I've been taking gabapentin for years I stopped and then my back got bad and I went back to use it for pain some of my toes in certain spots on my legs is numb and it never came back wires me up I can't remember anything anymore and yes I do get some depression also been diagnosed with bipolar

Linda

September 1, 2022 at 7:28 pm

I have been on gabapentinian for probably 20 plus years now. I have really bad memory loss and breathing problems. Ever since I've been put on this It's gotten worse and worse. They put me on it because of my degenerative disc disease and neuropathy in my legs and feet. It has helped with the tingling but all the side effects that come along with that are just horrible. Have to use an inhaler cons[Show More]I have been on gabapentinian for probably 20 plus years now. I have really bad memory loss and breathing problems. Ever since I've been put on this It's gotten worse and worse. They put me on it because of my degenerative disc disease and neuropathy in my legs and feet. It has helped with the tingling but all the side effects that come along with that are just horrible. Have to use an inhaler constantly now since I've been on this medication and memory loss has been a huge struggle for me along with blurred vision

Arletha

September 1, 2022 at 10:21 am

I hav an aortic dissection an abdominal aneurysm I suffered for five years wit chemo an radiation for breast cancer treatment neuropathy I was diagnosed wit arthritis over 75 percent of my body I'm in constant pain I'm thankful an grateful to b living wit a prognosis of mortality which leaves me to chronic depression I take Gabapentin for pain my vision is very blurry along wit shortness of bre[Show More]I hav an aortic dissection an abdominal aneurysm I suffered for five years wit chemo an radiation for breast cancer treatment neuropathy I was diagnosed wit arthritis over 75 percent of my body I'm in constant pain I'm thankful an grateful to b living wit a prognosis of mortality which leaves me to chronic depression I take Gabapentin for pain my vision is very blurry along wit shortness of breath my groin hurts my leg pain has increased I'm 56 an using a cane my life is compromised because of my heath does anyone else have such bone pain as I taking Gabapentin

Darrell

September 1, 2022 at 8:34 am

I've been taking gabapentin for a number of years and have needed the dosage to be increased several times. I now have severe tooth decay and memory loss. I'm taking 600 mg a day for neuropathic pain.

Lorrie

August 31, 2022 at 8:46 am

I'm on 2100mgs a day I'm stuck back 20 years ago when my dad and only son died and our oldest daughter was murdered by her boyfriend. There are times it don't work. I smoke the hell ooutts cbd no. I'm beginning to think that's what cause me to fall down 12 steps and I'm gonna need false teeth. I was doing good on perCOCETS but one dr I was going to over a decade retired and I was thrown into a p[Show More]I'm on 2100mgs a day I'm stuck back 20 years ago when my dad and only son died and our oldest daughter was murdered by her boyfriend. There are times it don't work. I smoke the hell ooutts cbd no. I'm beginning to think that's what cause me to fall down 12 steps and I'm gonna need false teeth. I was doing good on perCOCETS but one dr I was going to over a decade retired and I was thrown into a pain clinic and the same dr owns everyone in town. I will probably die in pain. This guy acts as if he's God. Weed was my exit drug from cocaine and crank I did not my entry drug I think it needs to be legalized everywhere

Melanie

August 29, 2022 at 12:19 pm

My mom had horrible hallucinations for years and eventually died from a weak heart valve with no history of heart problems. A combination of pain medicine and gabapentin caused valve deterioration and killed my mother.

Shannon

August 29, 2022 at 11:52 am

I've been taking Gabapentin for years I'm still on it I've noticed memory loss speech problems

Chris

August 29, 2022 at 8:39 am

I was on Gabapentin for over two years to help with degenerate disc disease along with a few other medications. I was diagnosed with epilepsy due to the fact I took that combination of medications that included gabapentin. I had headaches blurred vision memory loss so many things.

rebecca

August 29, 2022 at 1:54 am

where can i sign up for the class action

Stanley

August 28, 2022 at 3:38 pm

I've been taking this for 15 years, how can I be compensated

Sandra

August 28, 2022 at 3:33 pm

I have been on gabapentin for more years then I can remember. I have memory loss and I am still in pain. I was suppose to be taking it 3 times a day 300mg. But I can not stay awake. I take it at night for my legs and feet but it doesn't help. I am going to quit taking it b cause of my memory.

Amber

August 26, 2022 at 12:08 pm

I took gabapentin and more medications going through anxiety and depression years ago. It made things worse I was tired and just felt like a zombie. Now my memory is horrible I'm not even 40 but I feel like I have the mind and memory of a 90yr old.

Araceli

August 25, 2022 at 5:17 pm

Hi I've been taking gabapentin going on 10 years and I've been suffering headaches , memory lost and at this point I don't know what to do I just barely heard there was a lawsuit going on on TikTok so I'm wondering what's going on now with it

Pamela

August 25, 2022 at 9:22 am

My mother suffered for years with memory loss of mobility and other issues she used gabapentin prescribed to her for pain from shingles the symptoms just seemed to worsen over years and the provider upped the dose, she passed away this year,

Yvonne

August 24, 2022 at 5:10 pm

I my self suffer from this. But doctor's tell me no that it's not the meds are fine

Kristin

August 23, 2022 at 9:16 pm

I have been taking Gabapentin for roughly 6 years, my mental health has suffered tremendously since then and I am so exhausted that it's hard to function. I told my doctor I wanted off of it and to try a different nerve blocker. This is the 3rd doctor I've asked, and he insisted I stay on it and pair it with another drug as well. I'm at a loss and tired of being in constant pain and having side ef[Show More]I have been taking Gabapentin for roughly 6 years, my mental health has suffered tremendously since then and I am so exhausted that it's hard to function. I told my doctor I wanted off of it and to try a different nerve blocker. This is the 3rd doctor I've asked, and he insisted I stay on it and pair it with another drug as well. I'm at a loss and tired of being in constant pain and having side effects for something that doesn't even work.

Shelly

August 23, 2022 at 8:59 pm

I have been taking gabapentin for 6 years and have suffered memory loss, headaches, vision loss and loss of cognitive impairment.

Sandra

August 22, 2022 at 9:17 pm

I am have problems with memory loss and vision loss. I have been taken Gabapentin for 7yrs.

Hope

August 22, 2022 at 11:57 am

I've been taking gabapentin for five years now. Suffering memory loss, blurry vision and fatigue. Thought it was related to something else.

Shevon

August 17, 2022 at 10:58 pm

I have been on Gabapentin since 2020 for sever pain in my back and neuropathy in my legs and hands . I told my Dr it doesn't help so he upped the dose and told me it's the best thing for pain. Before taking this medication I had 20/20 vision..over the last year I feel like I hallecinate and see black vlurreygo by my eye.. my vision is so blurry.. went to eye doctor and he finds a tu.ir sitting beh[Show More]I have been on Gabapentin since 2020 for sever pain in my back and neuropathy in my legs and hands . I told my Dr it doesn't help so he upped the dose and told me it's the best thing for pain. Before taking this medication I had 20/20 vision..over the last year I feel like I hallecinate and see black vlurreygo by my eye.. my vision is so blurry.. went to eye doctor and he finds a tu.ir sitting behind my eye canal. I used to be on Percocet 3xa day . They switch me to Gabapentin 3 times a day .I'm lost and don't k ow what to do. My Dr refuses to change my medicine and swears it helps

Everett

August 17, 2022 at 3:26 am

I've had memory lose,stay tired and sleepy. Had no ideal it is related to Gabapentin.

Brandon

August 15, 2022 at 8:42 pm

Prescribed gabapentin for nerve pain after a stroke and I've had many side effect that lead to me losing my employment and I still am having issues after taking the med. the VA prescribed the med. I would like to know more about the long term health issues and class action.

Carey

August 15, 2022 at 5:24 pm

I'm taking the drug and have been for the last 10 years. I'm suffering from pain and it hasn't worked. I have a hard time remembering.

Kelli

August 14, 2022 at 3:37 pm

My mother was taking gabapentin and now has memory loss

June

August 12, 2022 at 8:48 pm

I've been on gabapentin for over 10 years and have recently become disabled due to pulmonary functions and cronic debilitating fatigue. I've been put in the dysautonomia pile with mo real diognoses or cure. I'm now wondering if this is related to the gabapentin?

Nikki

August 10, 2022 at 6:56 pm

If you are in gabapentin he'll, I know what you are going through

JOE

August 10, 2022 at 6:43 pm

I know why I could not remember things. In one question the attorney asked if I set Rebecca's car alarm off. I paused and had to think. What I remember is long prior to divorce I did goofing around and talking to her, But I could not differentiate current to past. I also had belongings that I could not remember - Over the past year my memory has been coming back. My typing skills are getti[Show More]I know why I could not remember things. In one question the attorney asked if I set Rebecca's car alarm off. I paused and had to think. What I remember is long prior to divorce I did goofing around and talking to her, But I could not differentiate current to past. I also had belongings that I could not remember - Over the past year my memory has been coming back. My typing skills are getting better as well. Prior to taking the drug I could type 60 words a min. I was down to pecking. I could not remember pass codes. I feel that due to this handicap I was unfairly given a restraining order that caused me not to be able to be a scout leader and loss of access to property. Maybe you can help me with this. Independent Suit. Injury This widespread use raised concerns when information began to come out about a serious Neurontin side effect. Neurontin use has been linked to thought disturbance that might result in suicide. In April 2005 the FDA issued a warning and listed many possible adverse reactions to Neurontin affecting the nervous system. Side Effects --sleepiness YES --dizziness YES --headache YES --alcohol intolerance and nausea. --viral infections YES --convulsions --memory loss YES YES --vomiting/diarrhea. YES –the most severe of the potential Neurontin side effects is a suicidal tendency. YES

Kimberly

August 10, 2022 at 4:56 pm

I took Gabapentin for nerve"buzzing" in legs. I have a limited memory, and have wondered what the cause. Makes me wonder if it is due to the Gabapentin.

Bobby

August 5, 2022 at 5:05 pm

I've been taking Gabapentin for about 13 years 800 mg four times a day. I have trouble being able to say what my brain is wanting to say. My mouth will not at times let me speak the words that form in the brain, and I end up speaking gibberish. Never thought about Gabapentin maybe being the problem but being on such a high dosage for such a long period of time could explain the problem. Maybe I sh[Show More]I've been taking Gabapentin for about 13 years 800 mg four times a day. I have trouble being able to say what my brain is wanting to say. My mouth will not at times let me speak the words that form in the brain, and I end up speaking gibberish. Never thought about Gabapentin maybe being the problem but being on such a high dosage for such a long period of time could explain the problem. Maybe I should talk to my doctor about this and see if there is something that would show this to be the problem. Brain scan maybe?

Matthew

July 25, 2022 at 1:39 pm

I was wrongly prescribed Gabapentin for headaches and an acoustic neuroma.

Dorie

July 24, 2022 at 3:36 pm

I was taking 3 (300mg) gabapentin for over 1 year for pain. That which didn't work but I already have 2 brain injuries but now am wondering if it made it worse because my symptoms of memory loss, speech and what not are worse then they where before I started taking it. And if they knew it was causing memory issues and what not why on God's green earth did they prescribe it, when there is other med[Show More]I was taking 3 (300mg) gabapentin for over 1 year for pain. That which didn't work but I already have 2 brain injuries but now am wondering if it made it worse because my symptoms of memory loss, speech and what not are worse then they where before I started taking it. And if they knew it was causing memory issues and what not why on God's green earth did they prescribe it, when there is other medications they could have prescribed. Please help if you can
"*" indicates required fields