Neurontin Linked To Increased Risk of Suicide, Overdoses and Accidents: Study
June 19, 2019
By: Russell Maas
Individuals taking the prescription drug Neurontin to treat anxiety, nerve pain or epilepsy may face an increased risk of suicidal behavior, unintentional overdoses and other potentially violent behavior, according to new research.
In a study published last week in The BMJ, researchers from the U.K. and Sweden found a link between a class of medications known as gabapentinoids, which includes the anti-seizure drug Neurontin, and an increase in dangerous and self-destructive behavior.
Researchers analyzed data from 191,973 people who collected at least two consecutive prescriptions of gabapentinoids from the Swedish Prescribed Drug Register between January 1, 2006 and December 31, 2013. The study was tailored to look specifically for patient outcomes resulting in suicidal behavior, unintentional overdoses, head or body injuries, road traffic incidents and offences, and arrests for violent crime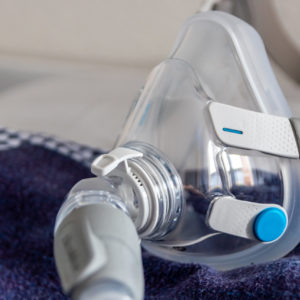 Did You Know?
Millions of Philips CPAP Machines Recalled
Philips DreamStation, CPAP and BiPAP machines sold in recent years may pose a risk of cancer, lung damage and other injuries.
Learn More
Throughout the study period a large portion of patients were found to suffer from mental health related consequences. Researchers found 10,026 or 5.2% of the study population either died from suicide or were treated for emergency room hospital visits due to self-injuries or suicide attempt.
Approximately, 17,144 individuals, or 8.9%, of patients experienced unintentional overdoses. Patients taking Neurontin and similar drugs were found to commonly mix the medications with other prescription or illicit drugs resulting in hospital visits or death.
When analyzing aggressive behavioral patterns, researchers found 12,070, or 6.3% of the population were involved in one or more road traffic incident or offense, while 7,984 patients were arrested for at least one violent crime during medication use.
More than 70,000 patients were found to experience coordination disturbances resulting in head or bodily injuries or death. These events were classified as individuals who were treated at hospitals or whose death was caused due to superficial, open, or crushing injuries, dislocations, fractures, and amputations. These incidents were separate of the intentional suicide reports.
Researchers noted the largest portion of adverse side effects from Neurontin and similar drugs came from the age range of 15 to 25 years of age.
Neurontin was approved by the FDA in 1983, and generated $387 million in sales for Pfizer in 2008 alone, becoming one of the top 15 most valuable drugs across the globe according to the pharmaceutical industry.
Over the last decade, several safety concerns have been raised about the safety of the drug and Pfizer has faced hundreds of Neurontin lawsuits brought by individual plaintiffs, who allege that Neurontin side effects increase the risk of suicide.
The company has also been accused of illegally promoting Neurontin for uses not approved by the FDA, including as a treatment for migraines, bipolar disorder and other conditions. Drug manufacturers are banned from promoting drugs for "off-label" uses that the FDA has not yet approved. The unfounded recommendations of the medication ultimately resulted in Pfizer paying the Justice Department $2.3 billion to settle a number of off-label marketing claims which included its marketing of Neurontin.
Dinah

November 29, 2019 at 2:29 am

x husband killed himself an exhibited aggressive behavor after being on gabapentin for several years. had had oxycodone problem before this rx given for pain ..had numerous other symtoms listed but we did not accociate problems till too late
"*" indicates required fields