Neurontin Class Action Over Marketing Claims Settled by Pfizer for $190M
April 22, 2014
By: Irvin Jackson
Pfizer has reached a $190 million settlement agreement over claims that it manipulated the drug market to increase prices on its epilepsy drug Neurontin, resolving claims that the drug maker promoted the medication for unapproved uses and engaged in allegedly frivolous lawsuits against generic manufacturers.  
The Neurontin settlement comes in a class action lawsuit brought by buyers of the drug, who claimed that Pfizer tried to illegally maintain exclusivity on the drug and keep prices artificially high. The agreement, which was disclosed on Monday in court documents, did not include an admission of any wrongdoing by the drug manufacturer.
Pfizer agreed to the settlement two years after it was hit with a $47.36 million verdict in a trial involving similar allegations brought by the Kaiser Foundation. A federal judge then tripled the award to $142 million under U.S. racketeering laws, which are designed to fight organized crime. Pfizer's attempt to appeal the verdict failed.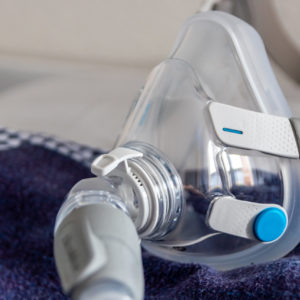 Did You Know?
Millions of Philips CPAP Machines Recalled
Philips DreamStation, CPAP and BiPAP machines sold in recent years may pose a risk of cancer, lung damage and other injuries.
Learn More
The company has been accused of illegally promoting Neurontin for uses not approved by the FDA, including as a treatment for migraines, bipolar disorder and other conditions. Drug manufacturers are banned from promoting drugs for "off-label" uses that the FDA has not yet approved.
The latest lawsuit to be settled also included charges that the company filed pointless lawsuits against generic manufacturers for patent claims the company supposedly knew to be untrue, in an effort to delay generics from reaching the market and forcing it to drop its prices on the drug.
Neurontin (gabapentin) is an epilepsy medication approved by the FDA in 1983, which generated $387 million in sales for Pfizer in 2008.
In 2004, Parke-Davis, a division of Warner-Lambert that was acquired by Pfizer, paid $430 million to the U.S. Justice Department over claims that they were illegally promoting Neurontin for off-label uses, including control of mood swings.
In 2009, Pfizer paid the Justice Department $2.3 billion to settle a number of off-label marketing claims which included its marketing of Neurontin.
While doctors are free to prescribe drugs for uses not approved by the FDA, manufacturers are prohibited from marketing the drugs for such uses that they have not established are safe and effective.
The company has also been hit by hundreds of Neurontin lawsuits brought by individual plaintiffs, who allege that Neurontin side effects increase the risk of suicide.
In 2008, the FDA required Neurontin and similar epilepsy drugs to begin carrying label warnings alerting users to the risk of suicidal thoughts.
Lula

December 4, 2022 at 1:00 am

I ended up having hip replacement surgery because of this medication

Tanya

November 3, 2022 at 7:28 am

I had been 9n it about 4 yrs then I started having sever muscles spasms in my whole body, had memory loss and breathing issues. Was giver to me for neuropathy. Couldn't take it no moore started reading up on it and sene s8de effects so I said maybe this what caused it. Told Dr. Took me off of it.

Billy

August 9, 2022 at 12:03 am

I was put on Gabapentin several years ago for leg and back pain and now I have memory loss and still have the pain!

Alice

October 31, 2015 at 3:44 am

neurontin prescribed for off label use in pain management causing bone density problem breaking feet just taking a step or stooping and now teeth are brittle broke 3 so far

Sandra

June 29, 2014 at 7:13 pm

I am so pissed right now because phizer lawyers in Las Vegas kept threatening me you better sign the Las Vegas judge is in a hurry. After having Schwartz attorney in Texas they threw everyone out. I tried for a year and swchartz told me doctors and lawyers were afraid of law suits. I knew I have been right about my ten day coma from neurotin being used as a stabilizer and it didn't. Well I sig[Show More]I am so pissed right now because phizer lawyers in Las Vegas kept threatening me you better sign the Las Vegas judge is in a hurry. After having Schwartz attorney in Texas they threw everyone out. I tried for a year and swchartz told me doctors and lawyers were afraid of law suits. I knew I have been right about my ten day coma from neurotin being used as a stabilizer and it didn't. Well I signed by phizer threatening me on the electronic phone and they told me how while on the phone because I'm computer illiterate and eighth grade reading level. I felt unconfortably pressured And no lawyer. Wow see I knew I was right and I couldn't read any of the legal documents from Vegas and they threw me out. Ten years of anguish and a deposition got 10 hours where phizer a attorney was a verbal predictor at tanking my whole life A Vegas clerk was nice and gave me a 9th district appeal got the paper work and the court wanted 500 dollars didn't know what to do wishing I wasn't so db and could read the court papers and felt like an ass letting phizer lawyers in Vegas push me around" I feel defeated". I'm glad my friend found me three days into the coma and I can live now foruself my daughter and my family. And years later now I look back and I can see dr. Cochran soliciting neurotin for a mood stabilizer making that pitch and not even mentioning any other stabilizer. If anyone can help me with legal altitudes IDE appreciate it. I have 10 years of legal work on two disks from swchartz attorney firm I. Texans a and phizer knows me by name thank you I'm alive and stable 10 years of judicial crap why would phizer hustle me and try so hard I'll morally to push me out and I am so sorry for the suicides that left families hurting all my love Sandra logan
"*" indicates required fields