MRI Gadolinium Contrast Injections May Accumulate In Cerebrospinal Fluid, Study Warns
May 22, 2018
By: Irvin Jackson
As researchers continue to explore why some individuals are experiencing wide-ranging problems after receiving MRI contrast injections, a new study provides evidence that the gadolinium used in the contrast dye may accumulate in cerebrospinal fluid, even among individuals with normal kidney functions. 
In a report published this month in the medical journal Radiology, researchers from the Mayo Clinic evaluated data on 82 patients, including 68 who received the gadolinium-based contrast agent Gadavist, and 14 in a control group. Each of the participants received a lumbar puncture within 30 days after the MRI scan.
According to the findings, every individual who received the MRI contrast injection had evidence gadolinium detected in their cerebrospinal fluid, and those with higher concentrations of gadolinium had higher total protein levels in the cerebrospinal fluid.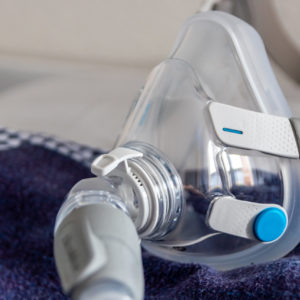 Did You Know?
Millions of Philips CPAP Machines Recalled
Philips DreamStation, CPAP and BiPAP machines sold in recent years may pose a risk of cancer, lung damage and other injuries.
Learn More
Low protein levels in the cerebrospinal fluid is used as an indicator that the blood-brain barrier (BBB) is intact. The fact that researchers found gadolinium in the cerebrospinal fluid of patients with both low and high protein levels indicates that gadolinium does penetrate the brain-blood barrier, but that a healthier barrier may keep some of it out.
The findings add to a number of other studies published in recent years, which have highlighted the risk of gadolinium retention after an MRI, even though the toxic heavy metal is supposed to be safely excreted from the body by individuals with normal kidney function.
In December 2017, the FDA issued a warning about the risk of MRI gadolinium injections being retained in the body and brain, requiring a new Medication Guide to ensure patients are informed about the potential problems.
Although the FDA indicated that it has not yet been able to identify any direct evidence liking the gadolinium injections to serious adverse health consequences for individuals with normal kidney functions, a number of reports have emerged about individuals who have experienced persistent pain, cognitive issues, skin problems and other complications that appear to be a toxic reaction to the MRI contrast injection, which is now being described by some experts as "gadolinium deposition disease".
Independent reports suggest that this toxic reaction to gadolinium may result in painful and debilitating injuries, including bone and joint pain, tendon and ligament pain, thickening of soft tissues, brain fog, headaches and other issues. The condition is considered incurable and progressive, meaning that it worsens over time, raising serious concerns about the safety of gadolinium-based contrast agents widely used during MRI and MRA examinations.
Manufacturers now face a mounting number of MRI contrast injection lawsuits, alleging that they failed to adequately warn about the risk of gadolinium retention among individuals with normal kidney function.
About 10 years ago, black box warnings were placed on gadolinium-based contrast dyes like Gadavist, Omniscan, Magnevist and others, warning doctors to ensure that patients have properly functioning kidneys before undergoing an MRI with contrast. However, plaintiffs without pre-existing kidney problems allege that they have now been left with permanent injuries after receiving a gadolinium contrast injection.
"*" indicates required fields