Gadolinium Disposition Disease Lawsuit Filed Against MRI Contrast Agent Makers
February 13, 2018
By: Irvin Jackson
According to allegations raised in a product liability lawsuit filed over the side effects of the MRI contrast agents, an Arizona man was left with painful and debilitating injuries after a number of exams, which he indicates resulted in a condition known as Gadolinium Deposition Disease (GDD). 
The complaint (PDF) was filed by Srihari Munnuru late last month in the U.S. District Court for the Northern District of California, naming Guerbet, LLC, Mallinckrodt, Inc., Liebel-Flarsheim Company LLC, McKesson Corporation and Merry X-Ray Chemical Company as defendants, each involved in the manufacture or sale of the gadolinium-based MRI contrast agent OptiMark.
Munnuru indicates that he underwent a number of magnetic resonance imaging (MRI) sessions, during which he was injected with OptiMark to improve the outcome of the scans. The lawsuit alleges that the MRI contrast agent resulted in the development of Gadolinium Deposition Disease, leaving him with kidney impairment, immobility, weight loss, stiffness, body aches, joint pain and a loss of cognitive brain function.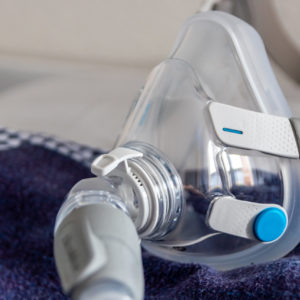 Did You Know?
Millions of Philips CPAP Machines Recalled
Philips DreamStation, CPAP and BiPAP machines sold in recent years may pose a risk of cancer, lung damage and other injuries.
Learn More
"Gadolinium Deposition Disease ('GDD') is the name for a disease process observed in people with normal or near-normal renal function who develop persistent symptoms that arise hours to months after the administration of gadolinium-based contrast agents like OptiMark," the lawsuit states. "In these cases, no preexistent disease or subsequently developed disease of an alternate known process is present to account for the symptoms. People suffering from GDD experience symptoms consistent with the known toxic effects of retained gadolinium."
Gadolinium disposition disease is considered a progressive and incurable condition, which results in excruciating pain and often progresses to the loss of use of the limbs. It only occurs in patients who have been exposed to gadolinium-based contrast agents, according to the lawsuit.
The MRI contrast agent lawsuit notes that Munnuru had normal kidney function before being exposed to OptiMark.
The case was filed about two months after the FDA issued new label requirements for gadolinium contrast agents such as OptiMark, Magnevist, Gadavist, Omniscan and other similar products, which provided new warnings that alert patients and medical professionals to the risk of gadolinium retention and side effects. The agency is also planning to require all gadolinium-based contrast agent manufacturers to conduct new human and animal studies to determine their safety.
The FDA is also recommending that health care professionals consider the fact that the body retains gadolinium when deciding whether to give it to patients that may be at higher risk of health problems. These include women who are pregnant or think they may be pregnant, patients with kidney problems, children, and patients when inflammatory conditions. The recommendations also suggest that repeated use of the contrast agents be minimized where possible, particularly when MRIs are scheduled closely together.
Patients are urged to tell their health care professionals whether they are pregnant or may be pregnant, whether they have kidney problems, and the date of their last MRI with gadolinium, or whether they have had repeated MRI scans that involved the use of gadolinium contrast agents.
Munnuru's case also joins a growing number of gadolinium disposition disease lawsuits filed in recent months, each raising similar indications that manufacturers failed to warn about the effects of exposure to the MRI contrast dyes used to enhance imaging tests.
"*" indicates required fields