Gadolinium Litigation Involves 391 Lawsuits in State and Federal Court
September 23, 2008
By: AboutLawsuits
According to documents filed in federal court, the makers of gadolinium-based contrast agents currently face 391 lawsuits filed by individuals who allege that they developed a rare condition known as NSF, or nephrogenic systemic fibrosis, after an enhanced MRI.
Gadolinium contrast injections are commonly used during MRI and MRA tests to allow doctors to distinguish blood vessels from surrounding tissue by providing enhanced clarity to the images. However, in patients without properly functioning kidneys, side effects of the MRI contrast agents could lead to the hardening and thickening of the skin, which severely restricts movement and could be fatal.
Nephrogenic systemic fibrosis, also referred to as nephrogenic fibrosing dermopathy, is a rare progressive disorder that causes scarring or fibrosis of the skin and internal organs. The only known cause of the disorder is exposure to the gadolinium-based contrast agents.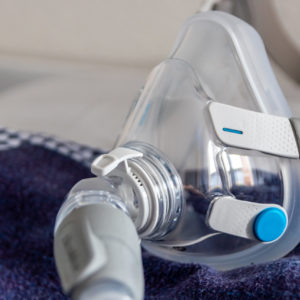 Did You Know?
Millions of Philips CPAP Machines Recalled
Philips DreamStation, CPAP and BiPAP machines sold in recent years may pose a risk of cancer, lung damage and other injuries.
Learn More
There are currently four different manufacturers of the MRI contrast agents: General Electric, Bayer, Bracco and Tyco/Malinckrodt. Although most of the reported cases of NSF have involved GE's Omniscan, lawsuits have been filed against all of the manufacturers.
All federal gadolinium lawsuits filed on behalf of individuals diagnosed with NSF have been consolidated in an MDL, or Multidistrict Litigation, before Judge Dan Polster in the U.S. District Court for the Northern District of Ohio. A status conference is scheduled for Wednesday, September 24, 2008 to discuss various issues related to discovery in the cases and a proposed scheduling order regarding the initial cases that will be prepared for trial.
In documents filed by the defendants in advance of the hearing, lawyers indicate that there are currently 287 nephrogenic systemic fibrosis lawsuits that have been filed in the MDL. Another 104 cases have been filed in various state courts, with 53 in New Jersey, 14 in Pennsylvania, 25 in California, 3 in Alabama, 6 in Illinois, and 1 each in Missouri, Delaware, and New York. There are also likely a few hundred additional cases that are still being investigated by gadolinium lawyers, which have not yet been filed.
Attorneys representing plaintiffs suffering from NSF have been pushing for an aggressive scheduling order to move the cases quickly to trial or settlement, as most of the plaintiffs are very sick and many may not survive a lengthy litigation. The proposed scheduling order calls for the Plaintiffs' Steering Committee and Defendants to each designate 10 cases, for a total of 20 NSF lawsuits to undergo case-specific discovery. The parties will then narrow the pool of eligible cases down to 10 for possible trial dates after mid-2009.
Tom

August 10, 2018 at 7:01 pm

I Have Gadolinium Toxicity from a Ct Myelogram. There is Class Action Lawsuit for patients that had a MRI. Where can patients that had a Myelogram find legal help?

Nephrogenic Systemic Fibrosis Settlements Being Negotiated on Bayer Magnevist Lawsuits - AboutLawsuits.com

March 16, 2009 at 7:39 pm

[...] 400 gadolinium lawsuits have been filed in state or federal courts against Bayer and the makers of four other similar types [...]

Gadolinium Litigation Judge May Not Preside Over First Trials : AboutLawsuits.com

February 10, 2009 at 3:39 pm

[...] federal judge overseeing the consolidated Gadolinium litigation involving cases filed on behalf of those who have developed Nephrogenic Systemic Fibrosis after [...]

Gadolinium Lawyers to Select from 193 NSF Lawsuits for First Trials : AboutLawsuits.com

December 22, 2008 at 5:45 pm

[...] Polster has agreed to an aggressive trial schedule in the gadolinium litigation, as the plaintiffs' lawyers have stressed that many of the cases involve individuals who are [...]

Gadolinium Lawyers Set to Meet with Court about Product Identification and Trial Selection : AboutLawsuits.com

October 21, 2008 at 3:58 pm

[...] involved in the federal litigation over gadolinium-based contrast agents, which have been linked to the development of a debilitating condition known as Nephrogenic [...]
"*" indicates required fields