MRI Gadolinium Detected in Cerebrospinal Fluid: Study
August 30, 2018
By: Irvin Jackson
Amid increasing concerns about the risk of health problems from MRI contrast dye retained in the body following an exam, the findings of new research suggest that the toxic metal can be detected in cerebrospinal fluid (CSF) just hours after an individual is injured with a gadolinium-based contrast agent (GBCA).  
In a report published in the September issue of the medical journal Radiology, Swiss researchers add to the growing body of science that suggests gadolinium may build up in the brain, organs or other areas of the body.
In recent years, a number of studies have shown that deposits of the toxic metal used to enhance MRI scans may remain in the body, potentially resulting in bone and joint pain, skin discoloration or thickening, persistent headaches, nerve damage and other problems. As a result, some in the medical community have started to recognize a new medication condition, known as gadolinium deposition disease.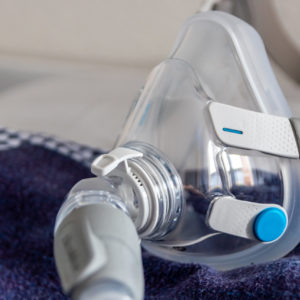 Did You Know?
Millions of Philips CPAP Machines Recalled
Philips DreamStation, CPAP and BiPAP machines sold in recent years may pose a risk of cancer, lung damage and other injuries.
Learn More
In this latest study, researchers analyzed samples of cerebrospinal fluid from 60 patients who were injected with the GBCA Dotarem within the previous 60 days, with samples collected from January to December of 2016. They compared those samples to 22 others from patients who had not received gadolinium MRI contrast dye injections and two samples from patients who had received injections more than a year earlier.
According to the findings, concentrations of gadolinium in cerebrospinal fluid was high in the first eight hours following the injections. While it was nearly gone in most cases after 48 hours, traces of gadolinium were still detected in samples from at least two patients who received injections more than a year earlier.
Concentrations were higher in patients with kidney function problems, cerebral toxoplasmosis, and liver cirrhosis, the researchers noted.
"Gadolinium could be detected even in subjects with a presumably intact blood-brain barrier. This suggests GBCA penetration into CSF regardless of blood-brain barrier permeability," the researchers wrote. "Although we examined the CSF penetration of only one type of GBCA, our findings strongly argue for future research to assess the pharmacokinetics and penetration into CSF of other GBCAs in conjunction with central nervous system lesions."
Gadolinium Retention Concerns
Concerns emerged about the safety of MRI gadolinium contrast agents first emerged about a decade ago, when they were linked to the development of  nephrogenic systemic fibrosis (NSF), a rare and life-threatening condition which was found to occur among patients with impaired kidney function, causing their skin to thicken and harden, severely restricting movement.
Sometimes referred to as gadolinium associated systemic fibrosis, NSF is a painful disorder that has no known cure and often results in confinement to a wheelchair and then death.
In 2007, the FDA limited gadolinium contrast doses in most kidney patients and contraindicated it for others, which limited the risk of NSF. In September 2010, the FDA went even further and banned the use of Bayer's Magnevist on patients with kidney problems, due to the heightened risk of NSF.
The agency also required label changes for all gadolinium agents, warning healthcare professionals to screen patients before injecting gadolinium to identify those suffering from acute kidney injury or chronic, severe kidney disease.
However, manufacturers of the MRI contrast dye now face a new batch of gadolinium deposition disease lawsuits being pursued by individuals without any kidney problems, who developed severe and debilitating health problems they claim are linked to retention of gadolinium in the brain and body.
In September 2017, the FDA's Medical Imaging Drugs Advisory Committee voted to recommend the FDA require new MRI contrast agent warnings about the risk of gadolinium build up in the brain. However, in May the FDA concluded that gadolinium in the brain appeared to carry no threat of health effects.
In December 2017, the FDA issued a drug safety communication for gadolinium-based contrast agents, including Omniscan, OptiMark, Magnevist, Gadavist and others, providing new information about the risk of gadolinium retention and potential side effects.
The FDA recommended that health care professionals consider the fact that the body retains gadolinium when deciding whether to give it to patients that may be at higher risk of health problems. These include women who are pregnant or think they may be pregnant, patients with kidney problems, children, and patients when inflammatory conditions. The recommendations also suggest that repeated use of the contrast agents be minimized where possible, particularly when MRIs are scheduled closely together.
Joseph

September 19, 2018 at 12:40 am

In early February, 2018 my wife Dorothy Boyd had two MRIs with contrast dye to diagnose breast cancer, less then two weeks apart. She had a documented history of kidney problems as well as non alcoholic cirrhosis of the liver. After the MRI exams she had a simple double mastectomy. Her health quickly deteriorated, and on June 23, 2018 she passed away.
"*" indicates required fields