MRI Gadolinium Accumulation In Marine Life May Filter Back To Humans: Study
June 20, 2018
By: Irvin Jackson
Amid recent concerns that gadolinium in MRI contrast dye may accumulate in patients, leading to painful and debilitating health problems, the findings of new research suggests that the toxic metal may also be filtering through humans into the seas and rivers, impacting marine life. 
In a study published in the medical journal Environmental Toxicology and Chemistry, Polish researchers indicate they have found "hotspots" of gadolinium accumulation in bodies of water that should be considered dangerous for aquatic environments. This could lead to gadolinium filtering back into humans through the consumption of fish and other forms of seafood.
Gadolinium-based contrast agents (GBCAs) are commonly used to enhance the results of magnetic resonance imaging. They are injected into patients and eventually pass through the kidneys before being expelled by the body. However, recent studies have suggested that in some cases, gadolinium can build up in the brain, tissue and bones of patients over time, leading to a medical condition now known as gadolinium deposition disease (GDD)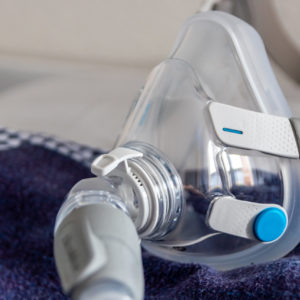 Did You Know?
Millions of Philips CPAP Machines Recalled
Philips DreamStation, CPAP and BiPAP machines sold in recent years may pose a risk of cancer, lung damage and other injuries.
Learn More
In this latest study, researchers indicate that when gadolinium does successfully pass through the body, the toxic metal goes through the wastewater system and ends up in rivers, streams and oceans. Researchers used a number of techniques and previous literature and samples to give some estimates on how much is accumulating in the environment.
According to their findings, the natural level of gadolinium (Gd) in river waters was estimated at about 1 to 4 ng/L. However, it has been found in surface waters, mainly rivers, in Europe, the U.S., Japan South Korea and Australia at levels as high as 181 ng/L. Those levels can reach 200 to 1,100 ng/L at wastewater treatment plant discharge points. Additionally, the researchers noted that the concentrations were highest in river systems in regions with highly developed health-care systems.
"Previous studies indicate that most of the Gd applied in MRI diagnosis is completely excreted out of the patient's body. On the other hand, it was observed that a portion of Gd complexes breaks down under in vivo conditions and that this can be accumulated in patients' tissue, bone, and probably brain," the researchers noted. "Further researcher shows that even aquatic plants and organisms are able to take up Gd from water solutions. Because of negative effects for humans, these observations are important because Gd complexes may reach the human food chain via terrestrial plants growing in areas irrigated with polluted water or plants and animals growing in contaminated aquatic ecosystems."
Gadolinium Health Concerns
In December 2017, the FDA issued a warning about the risk of MRI gadolinium injections being retained in the body and brain, requiring a new Medication Guide to ensure patients are informed about the potential problems.
Although the FDA indicated that it has not yet been able to identify any direct evidence liking the gadolinium injections to serious adverse health consequences for individuals with normal kidney functions, a number of reports have emerged about individuals who have experienced persistent pain, cognitive issues, skin problems and other complications that appear to be a toxic reaction to the MRI contrast injection, which is now being described by some experts as "gadolinium deposition disease".
Independent reports suggest that this toxic reaction to gadolinium may result in painful and debilitating injuries, including bone and joint pain, tendon and ligament pain, thickening of soft tissues, brain fog, headaches and other issues. The condition is considered incurable and progressive, meaning that it worsens over time, raising serious concerns about the safety of gadolinium-based contrast agents widely used during MRI and MRA examinations.
Manufacturers now face a mounting number of MRI contrast injection lawsuits, alleging that they failed to adequately warn about the risk of gadolinium retention among individuals with normal kidney function.
About 10 years ago, black box warnings were placed on gadolinium-based contrast dyes like Gadavist, Omniscan, Magnevist and others, warning doctors to ensure that patients have properly functioning kidneys before undergoing an MRI with contrast. However, plaintiffs without pre-existing kidney problems allege that they have now been left with permanent injuries after receiving a gadolinium contrast injection.
"*" indicates required fields