Generic Zofran Lawsuits Dismissed, Judge Says GSK Not Liable
May 25, 2018
By: Irvin Jackson
The U.S. District Judge presiding over hundreds of Zofran birth defect lawsuits has determined that GlaxoSmithKline can not be held liable in three cases where pregnant women used generic versions of the anti-nausea drug, resulting in dismissal of claims brought by the families.
GlaxoSmithKline currently faces nearly 450 product liability lawsuits over Zofran, each raising similar allegations that the drug maker failed to adequately warn women and doctors about the potential side effects of Zofran during pregnancy. The litigation involves claims brought on behalf of children born with cleft palate, cleft lip, atrial septal defects, ventricular septal defects and other congenital malformations.
Given the similar questions of fact and law presented in the litigation, cases filed in U.S. District Courts nationwide have been centralized for coordinated pretrial proceedings before U.S. District Judge Dennis Saylor in the District of Massachusetts, to reduce duplicative discovery, avoid conflicting pretrial rulings from different courts, and to serve the convenience of the parties, witnesses and the judicial system.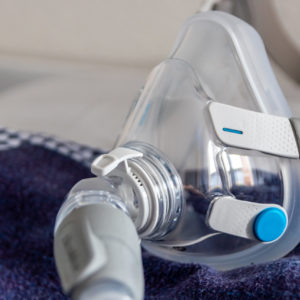 Did You Know?
Millions of Philips CPAP Machines Recalled
Philips DreamStation, CPAP and BiPAP machines sold in recent years may pose a risk of cancer, lung damage and other injuries.
Learn More
In a memorandum and order (PDF) issued on May 21, Judge Saylor dismissed three claims on behalf of children whose mothers took generic Zofran drugs, which were manufactured by other pharmaceutical companies, instead of the brand-name version of the drug developed and sold by GlaxoSmithKline.
Since a controversial U.S. Supreme Court ruling was issued in 2011, known as Pliva v. Mensing, generic drug makers have been shielded from liability for failing to warn about known side effects caused by drugs they sell, as the high court found that such claims were pre-empted by federal rules, since generic drugs are required to carry the same label as the brand-name versions they copy.
Plaintiffs alleged in these lawsuits over generic Zofran that GlaxoSmithKline should be liable for injuries caused by the use of copy-cat drugs, since the drug maker widely promoted the off-label use of Zofran for morning sickness, which was never approved by the FDA as safe and effective, and resulted in the prescription of generic equivalents.
"[P]laintiffs seek to proceed on what is essentially a theory of intentional or negligent misrepresentation or negligent undertaking. The theory is based on the allegation that GSK 'created a market' for the drug's use to treat pregnancy-related nausea that led to the use of generic alternatives, and therefore should be liable for all injuries created by those products," wrote Judge Saylor in the decision. "None of the highest courts of the three states in question have issued rulings directly on point, and therefore this Court must endeavor to predict how those courts might rule."
After evaluating the relevant laws in Connecticut, New Jersey and Oklahoma, Judge Saylor rejected the arguments and granted GlaxoSmithKline's motion for judgment in the three cases.
Zofran Pregnancy Risks
The ruling will have no impact on other lawsuits brought on behalf of children who suffered birth defects after exposure to the name-brand version of Zofran.
Families allege that GlaxoSmithKline knew or should have known about the Zofran pregnancy risks for years, yet failed to warn doctors or consumers against use of the drug to treat morning sickness.
As early as 2006, plaintiffs note that studies have found that Zofran crosses the placenta in significant amounts when taken by pregnant women, with Hong Kong researchers concluding that the "developmental significance of this drug exposure requires further investigation."
In November 2011, a study published in the medical journal Birth Defects Research Part A: Clinical and Molecular Teratology concluded that women may be 2.37 times more likely to give birth to a child with a cleft palate following Zofran use. This may leave children with a severe facial deformity, which can occur when development of the fetus is impacted during the first trimester.
In August 2013, another study highlighted a potential risk of heart defects with Zofran, following a review of data involving more than 900,000 pregnancies in the Danish Medical Birth Registry. Researchers found that children may be two to four times more likely to suffer a septal defect, involving holes in the heart, following Zofran exposure.
A study published by the medical journal Reproductive Toxicology in October 2014 found that there is a statistically significant increased risk for certain heart defects with Zofran use early in pregnancy.
Following pretrial proceedings and any bellwether trials, if the parties fail to reach Zofran settlements for children left with birth defects following exposure to the drug, GlaxoSmithKline may face hundreds of individual trials in U.S. District Courts throughout the country over the failure warn women and the medical community about the potential risk of birth defects linked to the anti-nausea drug.
"*" indicates required fields