Gilenya Problems Lead to Call for Restriction on Use
April 09, 2012
By: Staff Writers
An organization of drug safety experts is questioning whether the multiple sclerosis (MS) drug Gilenya should be restricted due to increasing concerns over serious and sometimes fatal side effects. 
According to a recent report by The Institute for Safe Medication Practices (ISMP), which looked at information submitted to the FDA during the second quarter of 2011 involving problems with Gilenya, the medication was linked to at least 286 adverse event reports, including six patient deaths, eight cases of permanent disability and 68 cases of infection.
"While it provides new benefits, it is also associated with risks so substantial that it raises the question of whether [Gilenya] is, in fact, safe enough for unrestricted use," the ISMP quarterly report (pdf) states. "Signals seen in the reported adverse events for the second quarter of 2011 reinforce and expand these safety concerns."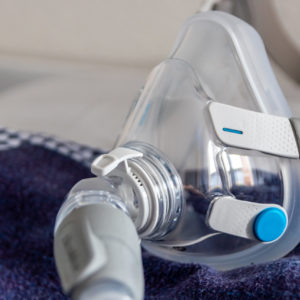 Did You Know?
Millions of Philips CPAP Machines Recalled
Philips DreamStation, CPAP and BiPAP machines sold in recent years may pose a risk of cancer, lung damage and other injuries.
Learn More
The report concludes that the FDA should consider restrictions similar to those used on the MS drug Tysabri, which is highly restricted and patients are required to be heavily monitored for signs of an often-fatal brain infection known as progressive multifocal leukoencephalopathy (PML). Tysabri was recalled at one point before being re-released under more stringent safety measures.
Gilenya (fingolimod) was approved by the FDA in 2010 as an oral treatment for relapsing forms of MS in adults. It is used to reduce how often flare-ups occur and to delay the onset of physical disability caused by MS.
The ISMP report notes that concerns over Gilenya problems were raised during clinical testing prior to FDA approval. The drug's development might have been halted if it were being developed for a less serious illness, the report notes. In fact, it was originally designed as an immunosuppressant meant to prevent rejection of transplanted kidneys, but was deemed too toxic for that use.
Novartis, the drug's manufacturer, also had to be talked into lowering the dosage from 1.25 mg per dose to 0.5 mg per dose by the Drug Safety and Monitoring Board (DSMB), following at least two deaths from opportunistic herpes infections, a MS fatality which was described as "highly unusual," and six vascular events.
Despite concerns over the safety of Gilenya, the FDA agreed to fast-track the drug's approval with minimal testing under a program aimed at getting crucial drugs to the market to address medication needs that have not been met by other drugs.
The risk of some heart irregularities after the first dose were also a concern before the drug was approved. Known side effects of Gilenya include a decrease in heart rate and/or atrioventricular conduction after the first dose. It is also known to increase the risks of vision loss and developing heart blocks or bradycardia when taken with some other drugs, including beta blockers and calcium channel blockers.
In December, the FDA issued a drug safety communication to announce that it was investigating the death of a Gilenya patient, who died less than 24 hours after recieving a dose of the medication.
The FDA has indicated that doctors should inform patients that Gilenya may cause serious side effects, such as a low heart rate, that can cause symptoms including dizziness, fatigue and palpitations after the first dose. The heart rate typically returns to normal within the first month of taking the drug. Patients using the medication have been urged to contact their health care provider if these symptoms occur.
A similar review by European regulators of the side effects of Gilenya led to a recommendation earlier this year that doctors should closely monitor patients after giving them their first dose of the medication, and that doctors should conduct electrocardiogram monitoring before treatment and continue monitoring for the six hours after the patient takes the first dose.
"*" indicates required fields