Transvaginal Mesh Lawsuit Filed After Ethicon Gynecare Prosima Eroded Into Surrounding Tissue
April 01, 2022
By: Irvin Jackson
Years after billions in settlements were paid to resolve tens of thousands of transvaginal mesh lawsuits, manufacturers continue to face new complaints as the pelvic repair products continue to fail and cause women to experience severe injuries.
In a product liability lawsuit (PDF) filed this week against Johnson & Johnson and its Ethicon subsidiary, Lynda Stepp indicates that nearly ten years after Ethicon Gynecare Prosima Mesh was used during a rectocele repair, she developed severe pain and complications when the transvaginal mesh eroded into the surrounding tissue.
The Ethicon Gynecare mesh was implanted in her body in March 2012, to address her pelvic organ prolapse. However, the lawsuit indicates that a defective and unreasonably dangerous design left her with significant injuries, including dyspareunia, disabling pelvic and vaginal pain, infections, difficulties walking and other complications, which resulted in another surgery to remove the transvaginal mesh in August 2021.
Stepp presents allegations in the complaint that mirror those presented in more than 100,000 Ethicon Gynecare mesh lawsuits, Bard mesh lawsuits, Boston Scientific mesh lawsuits, AMS mesh lawsuits and other lawsuits filed over the past decade by women who experienced complications with transvaginal mesh used for treatment of pelvic organ prolapse and female stress urinary incontinence.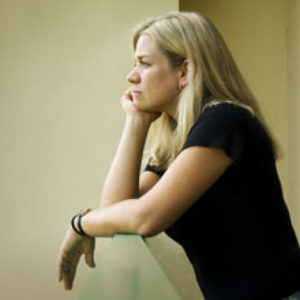 Stepp indicates that the Ethicon Gynecare Prosima mesh failed because of its polypropylene construction.
"Despite claims that this material is inert, the scientific evidence shows that this mesh material is biologically incompatible with human tissue and promotes an immune response in a large subset of the population receiving Defendants' Prosima pelvic mesh product," her lawsuit states. "This immune response promotes degradation of the polypropylene mesh, as well as the pelvic tissue, and can contribute to the formation of severe adverse reactions to the mesh."
Versions of polypropylene transvaginal mesh were introduced by Ethicon and other manufacturers throughout the late 1990s and early 2000s, most of which were approved under a controversial FDA "fast track" approval process, which allowed new products to be introduced based on the design of prior surgical mesh, without requiring manufacturers to conduct long-term research and studies.
Following years of reports involving widespread transvaginal mesh complications, including infections, erosion of the mesh into the vagina and organ perforations, the FDA required manufacturers to conduct post-marketing research, and most companies decide to withdraw their products from teh market.
In April 2019, the FDA ordered all companies to cease making and selling transvaginal mesh, after determining that the health risks outweighed the benefits. However, thousands of women still had the dangerous mesh inside their body.
In October 2019, Johnson & Johnson and its Ethicon subsidiary agreed to pay settle thousands of lawsuits pending at that time. However, the companies continue to face liability as women experience failure or erosion of the mesh, as the polypropylene materials continue to age and degrade inside the human body.
"*" indicates required fields