Class Action Lawsuit Over Hair Relaxer Cancer Risks Filed in Canada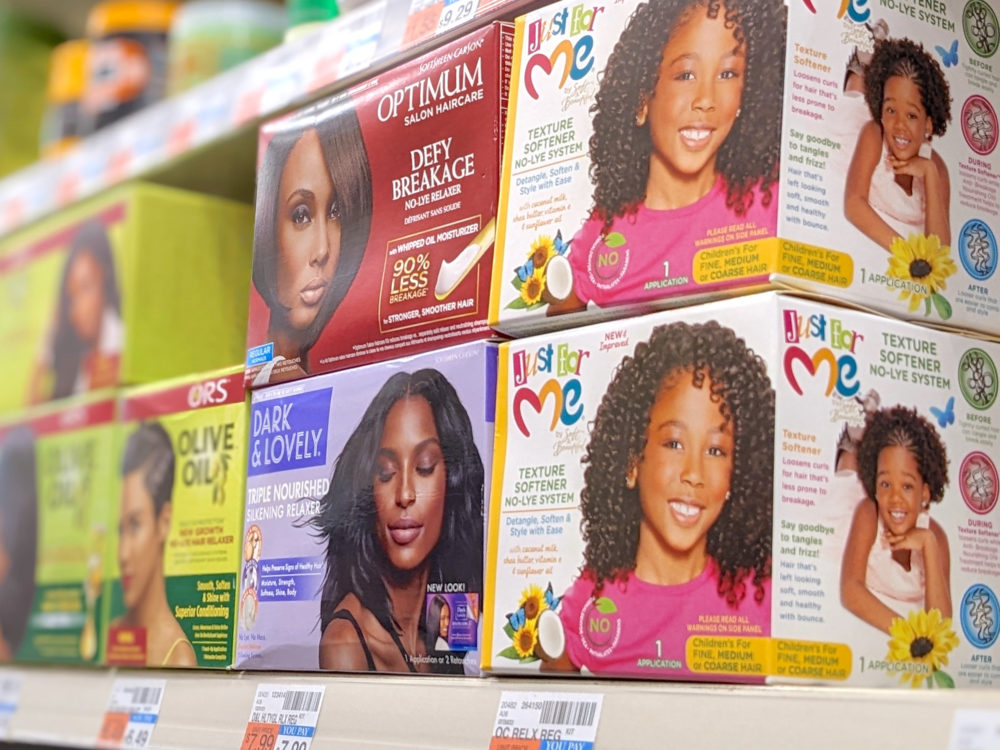 January 24, 2023
By: Irvin Jackson
Class action lawsuit seeks to pursue damages for women in Canada who suffered cancer or other injuries from hair relaxers
Similar allegations have been raised in hair relaxer cancer lawsuits brought throughout the U.S. court system
Litigation has emerged after studies established a hair relaxer uterine cancer risk among regular users of the chemical straighteners
It is expected that several thousand hair relaxer uterine cancer lawsuits and ovarian cancer lawsuits will be filed in the coming months and years
Two women in the Canadian province of British Columbia have filed one of the first lawsuits in that country over hair relaxer cancer risks, with one claiming she was diagnosed with ovarian cancer at just 15 years old, due to her early use of L'Oreal's Dark & Lovely line of products.
Shamara Hutchinson and Elle Wayara filed a notice of claim earlier this month with the British Columbia Supreme Court, seeking approval for a hair relaxer class action lawsuit, raising allegations that Dark & Lovely and similar products are defectively designed and dangerous to human health.
While the case is believed to be the first hair relaxer cancer lawsuit filed in Canada, dozens of individual injury claims have already been filed throughout the U.S. court system, each raising similar allegations that the manufactures knew chemicals in their hair relaxers may cause uterine cancer, ovarian cancer and other devastating injuries. However, rather than warning about the potential risk, the lawsuits allege manufacturers continued to aggressively market the relaxers and perms, specifically targeted young Black children, creating generations of devoted customers who did not know they were exposing themselves to an increased risk of cancer.
HAIR RELAXER COMPENSATION
According to the recently filed lawsuit in Canada, Hutchinson was diagnosed with ovarian cancer at the age of 15, following several years of hair relaxer use as a child. After undergoing harsh chemotherapy treatments as a teenager, Hutchinson is now 27 and indicates she has mostly fully recovered.
Wayara, 32, recently had surgery to remove four uterine fibroids, which she says were likely caused by her use of the same hair relaxer products. Wayara also said she began using the products at a young age, due to her and her parents' belief in the manufacturer's claims that the products were safe.
In Canadian courts, their notice of claim and class action status must be approved before the case can move forward. Defendants have not yet responded to the lawsuit.
February 2023 U.S. Hair Relaxer Lawsuit Update
While the litigation in Canada will proceed as a class action lawsuit over hair relaxer cancer risks, claims brought in the U.S. court system are being pursued as individual product liability lawsuits against the manufacturers of Dark & Lovely, Just for Me, Optimum and other widely used products, which have been found to contain toxic endocrine disrupting chemicals that have been shown to increase the risk of uterine cancer, ovarian cancer and other injuries.
Given common questions of fact and law raised in the complaints spread throughout the U.S. federal court system, a group of plaintiffs filed a motion to establish a hair relaxer MDL (multidistrict litigation) in December 2022, which would transfer claims brought nationwide to one U.S. District Judge, where they would be managed similar to a class action lawsuit during discovery and pretrial proceedings.
Ultimately, it is expected that the U.S. litigation will include several thousand hair relaxer uterine cancer lawsuits and ovarian cancer lawsuits. However, unlike in Canada, each claim will proceed as an individual lawsuit and if a settlement is not reached during pretrial proceedings, each claim may later be set for a separate jury trial to determine whether that plaintiffs' cancer diagnosis was caused by a specific hair relaxer or perm kit.

DO YOU QUALIFY FOR A HAIR RELAXER CANCER LAWSUIT?
Lawyer provide free consultations and claim evaluations for women throughout the United States diagnosed with uterine cancer or ovarian cancer from hair relaxer products.
CONTACT A LAWYER
Image Credit: Kelly Heck Photography
---
Find Out If You Qualify for Hair Relaxer Compensation
China

February 2, 2023 at 5:18 am

I have used these products before growing up and as an adult. I was diagnosed with early stages of ovarian cancer and currently have been diagnosed with endometriosis. It is a ongoing study with me and testing to see if this could potentially be a early cancerous tumor. I do believe I qualify for this because I have used these products numerous times as a child,teen and adult.
"*" indicates required fields